IT Consulting | IT Support | Managed Services | New Jersey Computer Support Services
Our NJ IT Management Solutions
Doesn't your business deserve the best managed IT solutions available? Do you want a technical support team that knows your setup, is available 24/7, and will empower you to pursue your passion? Our IT management solutions will transform your business office technology - providing cost savings on hardware and maintenance, while enhancing system capabilities, tightening security and reducing down-time. We let business owners and staff members spend their time tending to real business matters, not fixing office computer and networking problems.
24/7 Protection via critical network and server health\up-time monitoring
Expert level IT systems support and service desk
Enhanced backup strategy, disaster recovery and network security
Prevent\eliminate downtime and loss of productivity
Reduce IT management costs and boost profitability
Why Choose Us?
Microsoft Certified Small Business and Azure Cloud Solutions Provider
24/7 Managed Services and Cybersecurity Bundled into Support Plans
100% Customer Satisfaction and 5 Star Google Business Review
100% US Based Nationwide Technical Support Team
IT Management Solutions for Every Industry
Call now to speak with an IT Management Specialist
Toll Free-(888) 941-7770
Benefits of Cloud Computing
Reduce your IT Cost
Improve IT Support
Ensure Business Continuity
High Availability Design
Ensure Business Continuity
Increased Scalability
Green Technology Solution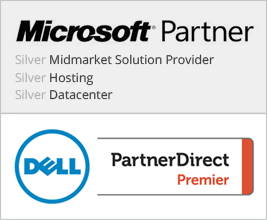 Contact Sales: 201-280-9160