IT Consulting | IT Support | Managed Services | New Jersey Computer Support Services
NJ Outsourced Help Desk | IT Outsourcing | NJ Desktop Support Services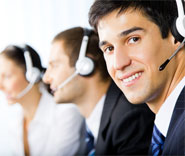 Looking to outsource your NJ IT department and helpdesk team but worried about getting quality service? We are the IT support provider of your dreams that has a team of technical support super heros that are eager to please and go the extra mile. There are plenty of IT support providers to choose from but the difficulty is finding an NJ help desk and desktop support team that is extremely detail oriented, follows the ITIL service life cycle and will go above and beyond in order to exceed your expectations. These characteristics are what differentiates us from our competition and is the reason why we have such high Google review ratings and a 99% customer retention rate for the past 10+ years. We build, manage, and deliver the best IT because we love technology and care about our clients success.
Schedule a Free IT Assessment
FREE On-site Technology Assessment
Our unparalleled U.S. based outsourced help desk service features:
100% US based service
Non-tiered help desk technical team – the first tech you speak to is the tech who solves your problem
All team members have technical degrees, certifications and a strong will to solve the toughest of IT challenges
Technical support team and all support sessions are performed in New Jersey and Georgia
Clients can easily submit tickets via email, web portal or by telephone
Best-in-breed ticketing system with client portal for access to support services from past and present
Detailed documentation system and extensive onboarding checklist
Guaranteed fast 30 minutes or less critical down response via our (SLA) Service Level Agreement
State of the art remote control capabilities for Microsoft Windows, Apple OSX, and smart phones
All inbound and outbound help desk calls are recorded
Single point of contact
Call now to speak with a managed IT support specialist: (888) 941-7770
ICS is an award winning Microsoft Certified Silver Partner and Small Business Specialist
As a Microsoft Certified Partner, we are experts at managing and deploying Microsoft® Windows® networks. Our network solutions help you protect your data, increase productivity, and present a more professional image to customers.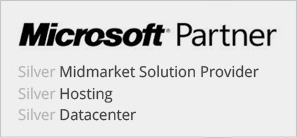 Why Choose Us?
Microsoft Certified Small Business and Azure Cloud Solutions Provider
24/7 Managed Services and Cybersecurity Bundled into Support Plans
100% Customer Satisfaction and 5 Star Google Business Review
100% US Based Nationwide Technical Support Team
Contact Sales: 201-280-9160