IT Consulting | IT Support | Managed Services | New Jersey Computer Support Services
Our Microsoft Silver Competencies: Cloud Productivity, Datacenter, & Mid Market Solutions

Glen Rock, New Jersey - May, 21, 2013 - Integrated Computer Services, Inc., announced it has attained three Microsoft Silver Competencies: Cloud Productivity, Datacenter, and Midmarket Solution Provider, demonstrating a "best-in-class" ability and commitment to meet small and medium business. customers' evolving needs in today's dynamic business environment and distinguishing itself within the top 5 percent of Microsoft's partner ecosystem.
To earn a Microsoft silver competency, partners must successfully complete exams (resulting in Microsoft Certified Professionals) to prove their level of technology expertise, and then designate these certified professionals uniquely to one Microsoft competency, ensuring a certain level of staffing capacity. They also must submit customer references that demonstrate successful projects (along with implementing a yearly customer satisfaction study) and pass technology and/or sales assessments.
By attaining Microsoft Certified silver competencies, Integrated Computer Services has proven its expertise in the specific technology areas of Cloud Productivity, Datacenter and Midmarket Solution Provider, placing Integrated Computer Services, Inc. among the top 5 percent of Microsoft partners worldwide. Such partners are provided with priority access to Microsoft resources, technical support and product teams. This in turn will allow us to provide the best solutions and technical assistance to help our clients advance their businesses.
Mr. Cardella explained "Our Microsoft solutions specialists have both the technical expertise and business domain knowledge to help small business customers take full advantage of Microsoft's technology offerings. Many business owners are not aware that Microsoft has a very stringent testing process making the certification a difficult task. As it should be," said Cardella. "When a business owner hires an IT company to design, install, and manage their computer network, they deserve the very best, and Integrated Computer Services is proud to be recognized as one of the best."
IT Support Plans and Pricing - Managed IT Services

ICS IT Support Plans Provides You With an Affordable Way to Maximize the Business Value of Your Network
Increase operational efficiency and boost profitability
Professional on-demand helpdesk support
Improve network & data security
Maximize uptime and business efficiency
Take corrective action before problems occur
Comply with Regulations
Business Continuity Planning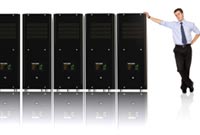 FREE NJ ON-SITE NETWORK EVALUATION
Why Choose Us?
Microsoft Certified Small Business and Azure Cloud Solutions Provider
24/7 Managed Services and Cybersecurity Bundled into Support Plans
100% Customer Satisfaction and 5 Star Google Business Review
100% US Based Nationwide Technical Support Team
Download our brochure to learn more about us

Download our company overview for more information about us

Download Brochure
We Offer:
Microsoft Silver Certified Partner
Dynamic Support | Managed IT
Cloud Computing for Business
Our NJ Services Area

Contact Sales: 201-280-9160