IT Consulting | IT Support | Managed Services | New Jersey Computer Support Services
IT Support for Medical and Health Care Services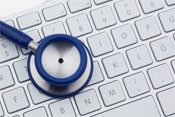 New Jersey Computer & IT Support for Medical Practices
Integrated Computer Services provides a wide range of networking services, cyber security, industry compliance solutions, and technical support options for Medical offices all throughout the state of New Jersey. We have over twenty years of experience supporting and monitoring the networks of some of New Jersey's top medical offices.
Schedule a Free IT Assessment
We Have Years of Experience in Supporting and Maintaining:
Medical Billing Software
Ultrasound Software
X-Ray \ Diagnostic Equipment Software
Software Upgrades and Management
Remote Access Capabilities
Critical Backup Services and Management
Wireless Technologies \ Tablet PC Support
100% HIPPA Compliant Services
Dealing with Medical Services Application Developers On Your Behalf
Call now to speak with a managed IT support specialist: (201) 280-9160
More About Our Medical Practice IT Support:
ICS also offers consulting services on ways to improve your network with all the latest technology, all while keeping your budget in mind. Integrated Computer Services provides constant monitoring and support of your network to ensure that your medical office is up and running at all times. We have built a reputation on addressing issues in a speedy and efficient manner. Addressing issues in timely fashion is one characteristic that has given us success in supporting medical offices time and time again. ICS techs have years of experience in troubleshooting critical software in the medical industry
New Jersey Computer & IT Support For Medical Offices
Integrated Computer Services is here to ensure that your medical office is up and running efficiently at all times. We provide our clients with speedy effective service for issues large and small, this has built a reputation reliability. Integrated Computer Services has been providing top of the line support for Medical Services for 12 years strong!
FREE NJ ON-SITE NETWORK EVALUATION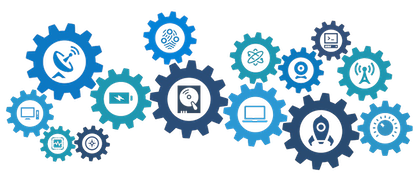 Why Choose Us?
Microsoft Certified Small Business and Azure Cloud Solutions Provider
24/7 Managed Services and Cybersecurity Bundled into Support Plans
100% Customer Satisfaction and 5 Star Google Business Review
100% US Based Nationwide Technical Support Team
Download our brochure to learn more about us

Download our company overview for more information about us

Download Brochure
We Offer:
Microsoft Silver Certified Partner
Dynamic Support | Managed IT
Cloud Computing for Business
Our NJ Services Area

Contact Sales: 201-280-9160