IT Consulting | IT Support | Managed Services | New Jersey Computer Support Services
With hacker capabilities increasing every day, cyber security compliance is required from more and more businesses. By outsourcing your IT compliance, you will have an expert IT auditor review your IT infrastructure and remediate all cyber security issues found so you can be confident you are compliant.
CMMC Gap Assessment Free IT Assessment


ICS Regulatory Compliance as a Service - Support, and Advisory for All Industries and Defense Contractors
CMMC 2.0

The latest in government requirements for their contractors, CMMC 2.0 makes it easier for small and medium-sized businesses to participate in the marketplace. The levels of certification mirror standard compliance models, such as NIST, and allow for self-assessments at the foundational level of compliance.

Integrate Computer Services can act as your third-party assessor for the upper two levels of certification, ensuring your business gets the contracts you need.

NIST

The National Institute of Standards and Technology established their compliance measures to reflect best practices for your business. However, determining what data should be encrypted and documenting your security plan may be more than your business can handle alone.

The team at Integrated Computer Services implements your security plan and takes over the required continuous monitoring, so you always stay in compliance.

DFARS

Ensure your continued success with bidding and being chosen for DoD contracts by outsourcing your DFARS compliance. First, we'll start with a security audit to assess your business for vulnerabilities. Then, we'll create a plan to fill in the gaps between your existing structure and complete compliance.

Protect yourself to prevent security incidents with support from Integrated Computer Services.

HIPAA

Whether sending emails or texts to your patients, ensure their information stays confidential with HIPAA compliance.

We'll start with a security risk assessment and prioritize remediation of any vulnerabilities. When Integrated Computer Services manages your compliance, you'll no longer worry about documentation or audits: we take care of it all.
Keep Your Business Compliant
Protect your client or patient data with compliance services to meet cyber security requirements from every agency.
Patient Protection

HIPAA regulations don't just apply to your digital files: your physical file cabinets should only be accessed by the necessary personnel. That's why we recommend electronic document storage to maintain permissions and keep documents out of public view.

Other HIPAA components include communication tools (video calls, texting, emails, and phone calls) and reporting a breach when necessary. Start with an audit to see where you stand.

Payment Data

Every small business that receives payment through credit cards needs to maintain PCI compliance. While your payment portal may be taking care of that, our audit and ongoing maintenance will keep that concern off your plate.

Contract Compliance

Ensure you can fulfill contracts with government agencies and the Department of Defense by outsourcing all your compliance needs.

Since your company is held responsible for any vulnerabilities, you need to partner with an expert in cyber security compliance to stay ahead of new requirements (and hacker capabilities).
Why Choose Us?
Microsoft Certified Small Business and Azure Cloud Solutions Provider
24/7 Managed Services and Cybersecurity Bundled into Support Plans
100% Customer Satisfaction and 5 Star Google Business Review
100% US Based Nationwide Technical Support Team
IT Consulting & Managed Services
Does your company need IT support beyond cyber security? Discover our other services to maintain your business:
ICS Support Services
Helpdesk & Desktop Support

We provide 24/7 remote help desk and technical support services to enable businesses to grow and thrive. When a problem is reported or proactively caught by our system monitors, our remote help desk technicians quickly respond to resolve the issue.

More Info

IT Project Management

Our award-winning IT project management services include: network installation, server installation, system upgrades, Microsoft Windows Server 2012R2, Microsoft Hyper-v, VMware, Exchange Server 2013, SQL Server 2012, virtual networks, and more!

More Info

Outsourced Helpdesk

Looking to outsource your IT department and helpdesk team but worried about getting quality service? We are the IT support provider of your dreams that has a team of technical support super heros that are eager to please and go the extra mile.

More Info

Network Infrastructure Design

ICS will design your organization's technology infrastructure for the utmost in speed, reliability, flexibility, and scalability. We handle both new network infrastructure design as well as previously mishandled designs and migrations.

More Info

Remote Access Solutions

IT Mobility is a cost effective technology that allows you to conduct business away from your primary business location. ICS supports and implements several different types of IT Mobility like site to site VPNs, software VPNs, remote workplaces & more.

More Info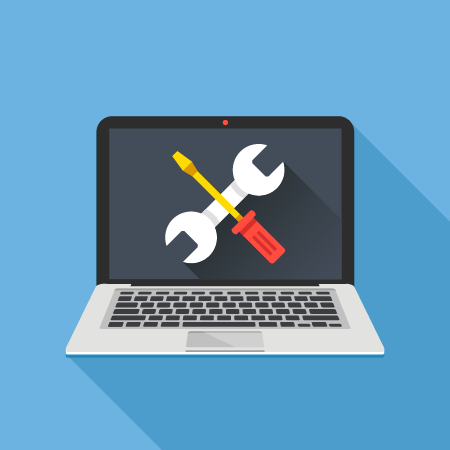 NJ Remote Support Services:
Server and Workstation Connectivity Troubleshooting
Network, Computer and Server Repair and Maintenance
IT Operations Management - Server and Network Monitoring
Network Connectivity Troubleshooting
Telephone Assistance & Support
Remote Dial-in for Technical Support
Server Hardware Service Including Hard Drives, Memory, & Backup Devices.
Network Operating System Maintenance
SANs, NAS , Hubs, Switches, Routers & Firewall Support
Network Administration Services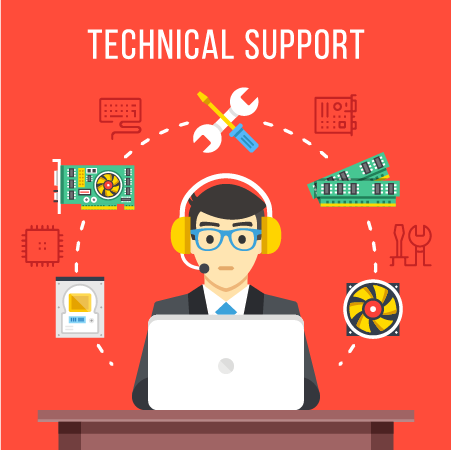 Benefits of Remote IT Support Services:
Get immediate remote support when you need it.
Save time by avoiding waiting for a tech to come on-site.
Schedule monthly remote service and maintenance.
Get Bundled Service for Remote Data Backup
Proactive server maintenance and support
Discounted rates on network installations
Contact Sales: 201-280-9160