IT Consulting | IT Support | Managed Services | New Jersey Computer Support Services
ICS Secure Cloud® | Business Continuity Planning & Packages for NJ
FREE BUSINESS CONTINUITY EVALUATION
About ICS Secure Cloud® | Business Continuity
ICS Secure Cloud Business Continuity safeguards your company's data and virtually eliminates unwanted downtime. It features seamless synchronization technology that is always up and running and is continuously replicating on-premise (in office) client networks to dedicated, private virtual servers located in our secure local data center. When your local network becomes unavailable your cloud network is ready to take action and provide access to your production IT systems and data thereby allowing your workforce to continue business as usual.
ICS Secure Cloud® | Business Continuity Package Benefits:
Seamless auto failover of client network to mirrored client cloud network
2-way bidirectional synchronization of desktops, databases, file shares and email
Dedicated virtual desktops and server always online and available from anywhere
Call now to speak with a business continuity expert: TollFree: (888) 941-7770
ICS Secure Cloud® | Business Continuity Packages:
Your business will never skip a beat with ICS Secure Cloud Business Continuity. Our Business Continuity packages differ from our competitors because our services are not just remotely backing up your data, they mirror your entire network, are completely automatic, do not require any user interaction and virtually eliminate costly down-time. ICS Secure Cloud Business Continuity Plans means 24\7 business continuity protection and 24\7 network uptime.
ICS Secure Cloud | Business Continuity Packages Features and Benefits:
Dedicated or hosted Exchange email servers
Designed to Protect your data and virtually eliminate down-time
Maximize employees productivity regardless of power and internet status in your local office network
Eliminate down-time from a server or desktop crash
Access your email, files, desktops, servers and data from anywhere and anytime
Active Directory integration - Our dedicated servers connect to your existing active directory
Secure 128-Bit SSL Communication from client office to ICS Secure Business Continuity Cloud
ICS Secure Cloud Remote Data Backup Service
ICS Secure Cloud&reg will Keep Your Workforce Productive During:
Natural disasters
Power failures
Internet outages
Hardware failures
Viruses and malware
Planned and unplanned IT maintenance
FREE NETWORK EVALUATION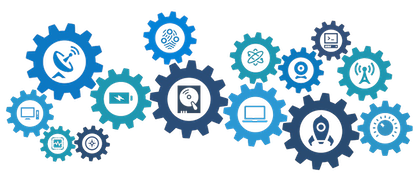 Our Credentials and IT Services:
Award Winning (MSP Mentor) Managed Services Provider
Microsoft Silver Certified Partner & Small Business Specialist
Managed IT Security Services Bundled into Support Plans
Your Local and Reliable New Jersey IT Consultants
Download our brochure to learn more about us

Download our company overview for more information about us

Download Brochure
We Offer:
Microsoft Silver Certified Partner
Dynamic Support | Managed IT
Cloud Computing for Business
Our NJ Services Area