IT Consulting | IT Support | Managed Services | New Jersey Computer Support Services
NJ Server Management and Maintenance Services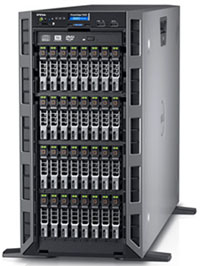 NJ Server Management Services: Servers are critical to business function and business productivity. Business efficiency revolves around server performance and uptime, that's why we pride ourselves in making sure that our client's servers are always operating @ 100%. Our Level II and III admins are Microsoft certified professionals who have extensive experience troubleshooting Dell, HP, IBM, and Lenovo servers. ICS allows your company to maintain secure access to your data and stay productive at all times. Let us support and manage your servers so you can manage your business.
Request a Complimentary Technology Assessment
NJ Server Management Services includes the following:
Microsoft Server Management and Maintenance
Server Implementations, migrations, and upgrades
File \ Print Server Management and Setup
Exchange Server installation, troubleshooting, and day to day management
SQL Server installation, and management
Microsoft Hyper-V VM Installation, management, and troubleshooting
VMware Setup, upgrades, and management
Call now to speak with a technology specialist: (201) 280-9160
ICS is an award winning Microsoft Certified Silver Partner and Small Business Specialist
As a Microsoft Certified Partner, we are experts at managing and deploying Microsoft® Windows® networks. Our network solutions help you protect your data, increase productivity, and present a more professional image to customers.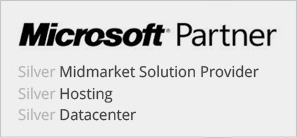 Why Choose Us?
Microsoft Certified Small Business and Azure Cloud Solutions Provider
24/7 Managed Services and Cybersecurity Bundled into Support Plans
100% Customer Satisfaction and 5 Star Google Business Review
100% US Based Nationwide Technical Support Team
Download our brochure to learn more about us

Download our company overview for more information about us

Download Brochure
We Offer:
Microsoft Silver Certified Partner
Dynamic Support | Managed IT
Cloud Computing for Business
Our NJ Services Area

Contact Sales: 201-280-9160