IT Consulting | IT Support | Managed Services | New Jersey Computer Support Services
NJ Network Management & Maintenance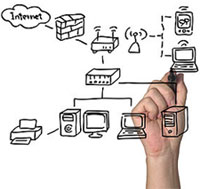 In today's world, having a secure and well-managed IT infrastructure is a critical part of ensuring that your business runs flawlessly. That is why here at Integrated Computer Services, Inc., we are committed to providing the most comprehensive and cost-effective network management solutions to businesses in New Jersey. We have a team of knowledgeable and experienced staff that is available 24/7 to help with all of your IT needs. Since 2002, we have strived to provide small to medium-sized companies with enterprise-grade services that fit into their budget.
Schedule a Free IT Assessment
What Our NJ Network Management Service Provides for Our Customers
With today's ever-changing advancements in technology, we understand that there are several different aspects to running a successful business. With our network services in New Jersey, we help to tackle some of the most time-consuming and difficult obstacles that any company has to face. We have a vast knowledge in the industry's best practices and are able to enhance the workflow process within our customer's company to allow them to become more productive.

We offer a wide range of network management services so that our customers can feel less overwhelmed, as they now will be able to focus more on running their business, instead of trying to find their own technology solutions. Our specialized NJ network services include:

1. Problem Analysis

When companies have difficulties accessing certain programs on their computers, it can cause a major disruption in productivity. There are several reasons why a computer will crash or slow down. Our NJ network services include a comprehensive IT support and help desk that can help to identify, prevent, and solve any IT problem that may arise. Our support team offers around the clock assistance to help ensure that your company runs smoothly and your IT infrastructure operates seamlessly. With our IT solutions, our customers get:

Disaster Recovery
Uptime monitoring that offers 24/7 protection
Downtime prevention and elimination
Enhanced network security

2. Secure Networks

Having an unsecured network can be detrimental to your company. At Integrated Computer Services, Inc., we understand that some companies will prefer their employees to have limited access to vital information. This is why we have designed an extensive data protection solution that allows you to customize your own level of protection.  When you choose to use our NJ network service, you are getting a high-grade network security system that ensures classified information does not fall into the wrong hands.  Our management service allows our customers to:

Set "clearance levels" for employees in order to allow them to gain access to certain files and data.
Set two-factor authorization codes for a more secure network
Protect various devices from malicious sites that may contain adware or other hacking tools.
Protect web browsers by blocking "drive-by" downloads

3. Insurance of Business Continuity

ICS offers a wide range of services to ensure that companies do not lose important data that may cause them to have an excessive amount of downtime. Our NJ network services offer a state of the art cloud backup and recovery system. This system provides some of the most comprehensive recovery solutions that are available on the market today. ICS offers instant local server failover and recover,  enterprise-grade Dell PowerEdge server hardware, storage configurations for all XEON Processors used with RAID-5 or RAID-10, and many more innovative tactics that ensure our customers are able to continue their day to day operations without interruptions. Our cloud backup and recovery solutions not only recover data that may have been compromised by unwanted viruses, but it also covers other potential dangers, such as:

Power failures
Natural disasters
Hardware failure
IT maintenance
Internet outages

4. Peace of Mind

With our comprehensive and innovative management solutions, our customers have the added peace of mind knowing that their network and all of their important data is constantly being protected and monitored.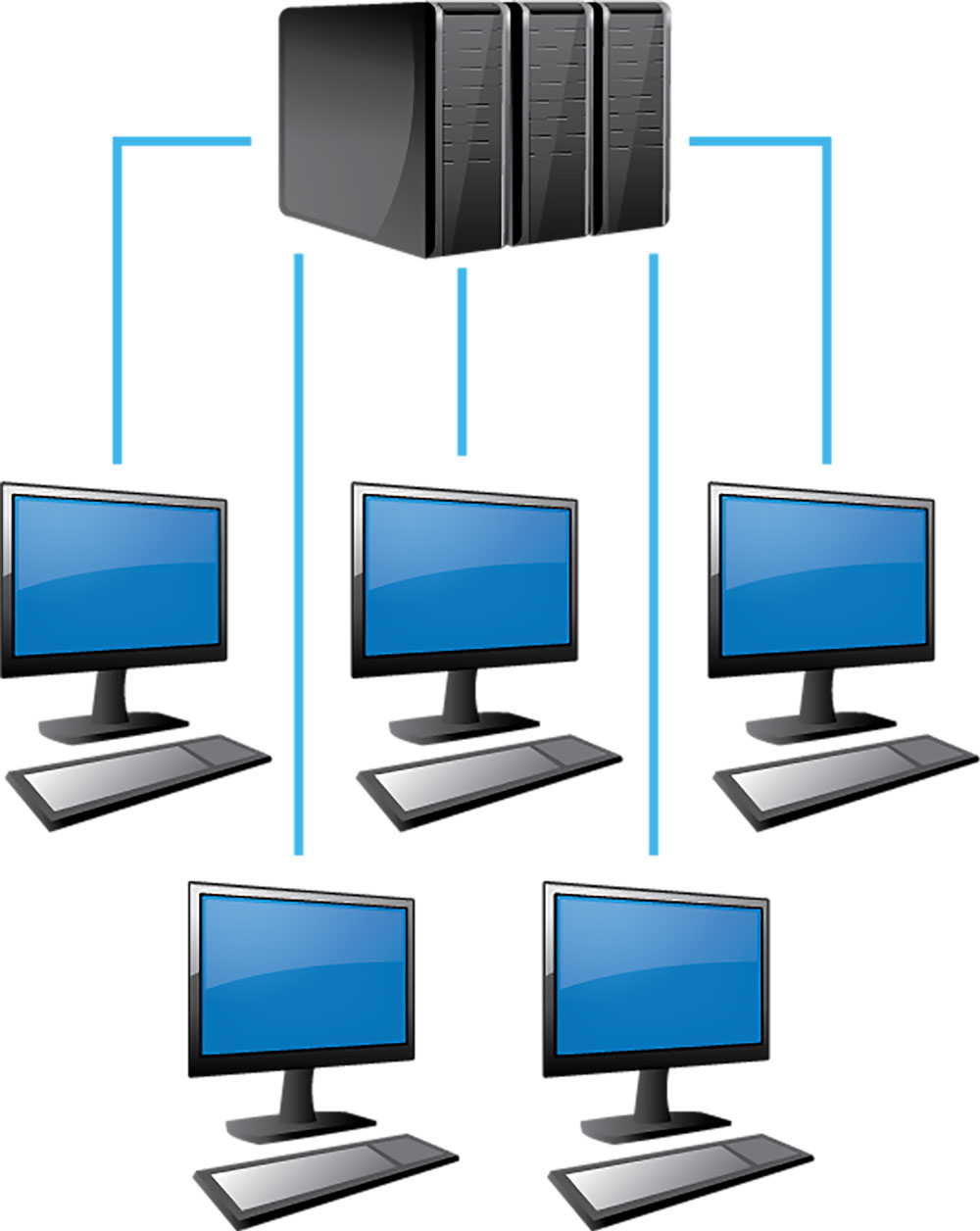 Call now to speak with a technology specialist: (201) 280-9160
The Benefits of Choosing ICS as Your NJ Network Service Provider
For many companies, trying to manage their own IT networks can be overwhelming. The complexity of ensuring that your IT needs are properly being met can take valuable time away from focusing on other important aspects of your company. However, for many small to medium-sized businesses, hiring a full-time network management team can cause them to have uncontrolled and unnecessary expenses.
ICS delivers the most comprehensive network management solutions to our customers. Our protection and management packages allow our customers to choose the protection that is right for there company, eliminating any unwanted or erratic costs. Each ICS team member has been trained in the industry's best practices in order to deliver the best service to our customers.
Integrated Computer Services, Inc. is proud to serve the small to medium-sized businesses in New Jersey. If you would like to learn more about how our NJ network services can help your company, contact us today, we also offer free IT assessments in order to provide a more customized and in-depth network management solution.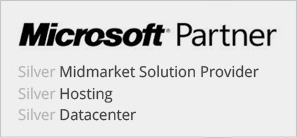 Why Choose Us?
Microsoft Certified Small Business and Azure Cloud Solutions Provider
24/7 Managed Services and Cybersecurity Bundled into Support Plans
100% Customer Satisfaction and 5 Star Google Business Review
100% US Based Nationwide Technical Support Team
Download our brochure to learn more about us

Download our company overview for more information about us

Download Brochure
We Offer:
Microsoft Silver Certified Partner
Dynamic Support | Managed IT
Cloud Computing for Business
Our NJ Services Area

Contact Sales: 201-280-9160