IT Consulting | IT Support | IT Services | New Jersey Managed Service PLans
ICS Managed Service Plans and Information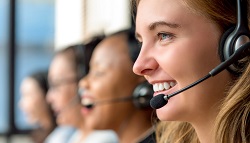 Our Managed Service Provider Plans were designed with our clients success in mind. With our unlimited support plans our time is never metered, so no matter how much time we spend working on technical problems, helping end users with destkop support issues, fixing data backup problems, monitoring and preventing cyber security exposures or patching your servers, you only pay one low, flat monthly rate regardless of how much time our team spends catering to your technology needs. We build, manage and deliver the best IT solutions because we love technology and care about our client's success. Our success depends on our clients success and its evident in every ticket our team closes.
ICS Managed IT Service Provider Plans:


White Glove Managed IT Services

Agreement Term:

Monthly or Yearly

30-day FREE Trial Included:

Total Monthly Support Time Included:

Unlimited

Monthly Cost:

Starting @ $899/month

PROACTIVE MAINTENANCE
Supported Servers

$99-$179/server/month

24x7 Remote Critical Uptime and Health Monitoring of Servers

SNMP Hardware Monitoring for Hard Drives, RAID Arrays, Voltages, Fan RPMs, and Memory Modules

24x7 Remote Monitoring of Workstations, Tablets and Laptops

8x6 M-F Proactive Maintenance

Weekly \ Biweekly Scheduled Server Maintenance

Unlimited

Weekly \ Biweekly Health Reporting

Microsoft Updates and Patch Management

Event Viewer Checkup

Network Resource Monitoring

Automatic Problem Escalation & Resolution

TECHNICAL SUPPORT
Users Supported

$29-$49/month/user

8x6 M-F Remote Helpdesk Support

Unlimited

24x7 Remote Helpdesk Support

Optional

8x6 M-F On-site Support

Unlimited

8x6 M-F Remote Support of Servers and Network Resources

Unlimited

Monthly On-site Scheduled System Admin Visit

Emergency On-site Support

Unlimited

Network Devices Supported: (Firewalls, Routers, NAS, SAN, Managed switch, and Network Security Appliances)

$99-149/month/device

Voice Over IP (VOIP) Phone System Support

Line of Business Application Support \ Vendor support

Network Printer Management and Support

iPhone, iPads, Android, and Windows Phone Support

Microsoft Office 365 Support for Exchange Online, One Drive, SharePoint, and Azure

Microsoft Exchange Server Support

Online \ Email Ticketing System

SECURITY SERVICES
Secure Awareness Training

24/7/365 Managed Threat Detection and Response with Active Threat Hunting

Scheduled Network Security Auditing and IT Vulnerability Scans and Assessments

Multifactor Authentication

Dark Web Monitoring and Scanning

Firewall Management and Monitoring

ICS Secure Cloud | (MDM) Mobile Device Management

ICS Secure Cloud Web Protection and Security

Antivirus \ Antispam Management

Advanced Threat Protection and Link Checking for Email Threats

ICS Threat Central Weekly Security Alerts

ICS SECURE CLOUD SERVICES:
ICS Secure Cloud Microsoft Hosted Exchange 2019
25GB Mailbox
ICS Secure Cloud Advanced Mail Security | Premium Antispam
ICS Secure Cloud | Remote Data Backup
ICS Secure Cloud | Microsoft Office 365 Managed Cloud Backup
ICS Secure Cloud | Business Continuity Packages
ICS Secure Cloud | Hosted Private Cloud Solutions
BACKUP & DISASTER RECOVERY
ICS Secure Cloud | Remote Data Backup

Unlimited Backup Management & Support

Daily Review of Remote Backup Reports

Microsoft Office 365 Exchange Online Mailbox Remote Backup

Microsoft Office 365 OneDrive, MS SharePoint, and MS Teams Remote Cloud Backup

MS Hyper-V Virtual Machine Backup

VMware Virtual Machine Backup

MS SQL Server Database Remote Backup

ICS Secure Cloud Message Continuity

Veeam Backup and Replication Management and Expertise

Server Collocation:
(Cost Per U\Month) includes Internet, Firewall, Power & more)
Advanced Disaster Recovery Solutions
VIRTUAL CTO SERVICE
(CHIEF TECHNOLOGY OFFICER)
Ask the Virtual CTO Service

How to Questions and Answers

Strategic Technology Planning

SERVICES & BENEFITS
95% of support calls are answered in 1 minute of less

Online Customer Portal

Asset Tracking and Management

Vendor Management

IT Purchasing and Guidance

Discounts on Projects & Installations

Cloud Computing Services

Support for Multiple Office Locations

Microsoft Certified Managed Service

SERVICE LEVEL AGREEMENT
Guaranteed Critical Server \ Network Down Response

within 30-60 minutes or less

High Priority Response for Management and Executives

within 2 hours or less

Guaranteed Noncritical Issue Response

within one Business Day or less
Call now to speak with a Managed Services Specialist(201) 280-9160
ICS is an award winning Microsoft Certified Silver Partner and Small Business Specialist
As a Microsoft Certified Partner, we are experts at managing and deploying Microsoft® Windows® networks. Our network solutions help you protect your data, increase productivity, and present a more professional image to customers.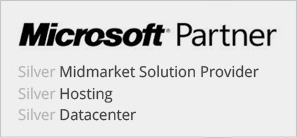 Why Choose Us?
Microsoft Certified Small Business and Azure Cloud Solutions Provider
24/7 Managed Services and Cybersecurity Bundled into Support Plans
100% Customer Satisfaction and 5 Star Google Business Review
100% US Based Nationwide Technical Support Team
Contact Sales: 201-280-9160

f