IT Consulting | IT Support | Managed Services | New Jersey Computer Support Services
ICS Secure Cloud® | Cloud-Based Email Security & Spam Filtering Service

Email threats are constantly on the rise. Threat writers are continuously evolving spamming techniques to penetrate companies' existing email defense systems. Every thriving business needs a multilayer spam defense service that provides highly secure protection. Unfortunately this can be very costly. ICS Secure Cloud® | Mail Security delivers enterprise grade email security that all size businesses can benefit from at an affordable price.
Request a Free Email Security Assessment
FREE EMAIL SECURITY ASSESSMENT
ICS Secure Cloud®| Mail Security a Multilayer Defense
ICS Secure Cloud® | Mail Security is designed to review sender reputation and examine the complete context of a message not just the content. Using both the best conventional techniques and innovative context-sensitive detection technology, ICS Anti-Spam eliminates the broadest range of known and emerging email threats.
Daily (User Managed) Quarantine which displays all qaurantined messages and allows for easy delivery, whitelisting, and blacklisting
Blocks email borne spam, viruses, marketing emails, and malware
Includes Advanced Link Protection - links contained in emails are checked for malicious intent
100% Automated,concern free email spam filtering service
Multilayer Spam solution - Barracuda cloud prefilter + domain specific email filtering via Barracuda hardware appliance
Fully compatible with Microsoft Exchange 2010 | 2013 | 2019 | Office 365 Exchange Online
Unmatched support from ICS Technical Support Team
Call now to speak with a email security Specialist (888) 941-7770
Call now to speak with an IT specialist: (201) 280-9160
ICS Secure Cloud Mail Security Pricing:
| ACCOUNT SIZE | MONTHLY COST |
| --- | --- |
| | |
| | |
| | |
| | |
| | |
Benefits of ICS Secure Cloud Mail Security
Outbreak Prevention and Protection
Compatible with all mail servers
Integrated McAfee and Sophos antivirus engines
Protection Against a Wide Variety of Viruses
Heuristic Analysis and Pattern Matching
Fully Integrated Virus Quarantine
FREE NJ ON-SITE NETWORK EVALUATION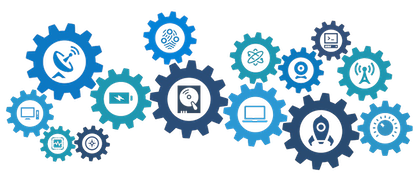 Why Choose Us?
Microsoft Certified Small Business and Azure Cloud Solutions Provider
24/7 Managed Services and Cybersecurity Bundled into Support Plans
100% Customer Satisfaction and 5 Star Google Business Review
100% US Based Nationwide Technical Support Team
Download our brochure to learn more about us

Download our company overview for more information about us

Download Brochure
We Offer:
Microsoft Silver Certified Partner
Dynamic Support | Managed IT
Cloud Computing for Business
Our NJ Services Area

Contact Sales: 201-280-9160