IT Consulting | IT Support | Managed Services | New Jersey Computer Services
Unlocking CMMC Compliance with ICS CMMC Gap Analysis & Assessment Services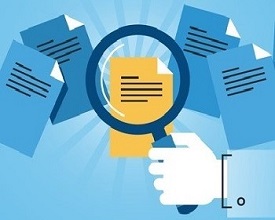 In today's digital landscape, ensuring the security of sensitive data is paramount for businesses of all sizes and industries. For organizations operating in the defense sector, this need is further amplified by the introduction of the Cybersecurity Maturity Model Certification (CMMC). As the Department of Defense (DoD) moves towards making CMMC compliance a requirement for contractors, businesses must take proactive measures to bridge the gap and meet the stringent cybersecurity standards outlined in the framework. That's where we step in, offering a comprehensive suite of CMMC Gap Analysis services. By partnering with ICS, businesses can navigate the complex landscape of CMMC compliance with ease, confidence, and efficiency.
Call now to speak with a Cyber Compliance Specialist:(201) 365-9716
Understanding CMMC Gap Analysis:
CMMC Gap Analysis serves as a crucial starting point for organizations embarking on the journey towards CMMC certification. It involves a systematic assessment of an organization's existing cybersecurity practices, policies, and controls against the specific requirements outlined in the CMMC framework. This analysis helps identify areas where the organization falls short in meeting the necessary security measures, creating a roadmap for remediation and eventual certification.
ICS CMMC Gap Analysis Services:
With our extensive expertise in cybersecurity and compliance, our MSP is well-equipped to guide businesses through the intricacies of CMMC Gap Analysis.

Our comprehensive CMMC Gap Analysis services include:

Initial Assessment:
Our team conducts a thorough evaluation of your organization's current cybersecurity posture, taking into account your existing policies, practices, and technical controls. This assessment identifies potential gaps and vulnerabilities, providing a clear starting point for the CMMC compliance journey.
Gap Identification and Analysis:
We meticulously analyze the assessment results, mapping them against the specific requirements outlined in the CMMC framework. This process highlights the areas where your organization falls short of the desired cybersecurity maturity level, enabling us to identify and prioritize necessary remediation measures.
Remediation Roadmap:
Based on the identified gaps, we develop a customized roadmap that outlines the steps and actions required to bridge the compliance gaps effectively. Our experts work closely with your team to design and implement robust cybersecurity measures, ensuring alignment with the CMMC requirements.
Ongoing Support and Guidance:
Throughout the remediation process, we provide continuous support and guidance, helping your organization strengthen its cybersecurity controls and practices. We offer expert advice, best practices, and access to cutting-edge technologies to ensure sustainable compliance and a resilient security posture.
The Benefits of Partnering with Integrated Computer Services, Inc:
By choosing ICS CMMC Gap Analysis services, businesses can unlock a range of benefits:
Expertise: Our team of seasoned cybersecurity professionals possesses deep knowledge and understanding of CMMC requirements, enabling us to offer tailored guidance and solutions.
Time and Cost Savings: Our efficient and systematic approach streamlines the compliance process, minimizing the time, effort, and costs associated with achieving CMMC certification.
Comprehensive Solutions: We offer a holistic suite of services, covering every aspect of CMMC Gap Analysis, remediation, and ongoing compliance support, ensuring a smooth and successful journey towards certification.
Peace of Mind: With our expertise by your side, you can focus on your core business operations, knowing that your cybersecurity measures align with CMMC requirements and provide the highest level of protection for your sensitive data.
Prepare for the Future of Defense Contracting:
The DoD's emphasis on CMMC compliance represents a transformative shift in defense contracting. As the certification becomes a non-negotiable requirement, businesses must act now to bridge the compliance gap. By partnering with us, you can embark on this journey with confidence, leveraging our expertise, and unlocking the full potential of your organization while ensuring the highest standards of cybersecurity.
Don't let the complexities of CMMC compliance overwhelm you. Contact us today to learn more about our CMMC Gap Analysis services and take the first step towards achieving CMMC certification. Together, we can safeguard your organization's future in the defense sector and demonstrate your commitment to cybersecurity excellence
Why Choose Us?
Microsoft Certified Small Business and Azure Cloud Solutions Provider
24/7 Managed Services and Cybersecurity Bundled into Support Plans
100% Customer Satisfaction and 5 Star Google Business Review
100% US Based Nationwide Technical Support Team
Contact Sales: 201-280-9160