IT Consulting | IT Support | Managed Services | New Jersey Computer Support Services
Referral Bonus Program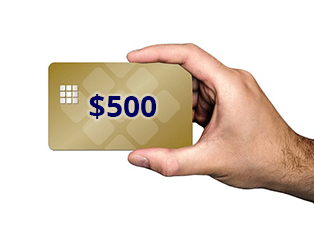 Much of our business comes through word of mouth, and when our clients refer us to other organizations, they are paying us the highest compliment! If you know of a small-to-medium business that needs professional managed IT services, please consider passing along our name with our referral bonus program!
We are looking to support more of the business community with our advanced IT expertise. Our highly trained IT team offers new and existing clients a comprehensive suite of managed IT services, including security, backup, cloud computing, data protection, tech support, training, and much more!
What's in it for you? With our referral bonus program, when you make a successful referral that results in a new contract for services, we pay you $500! You can choose to receive your referral bonus in the form of a check, gift card, or discount on services. And what's more, there's no limit to the number of referral bonuses you can receive.
Have an organization in mind? Fill out the quick form below with your referral information, or simply give us a call. Once the new client has made the first month's payment, you'll receive your reward! Join our referral bonus program today!
Why Choose Us?
Microsoft Certified Small Business and Azure Cloud Solutions Provider
24/7 Managed Services and Cybersecurity Bundled into Support Plans
100% Customer Satisfaction and 5 Star Google Business Review
100% US Based Nationwide Technical Support Team
Contact Sales: 201-280-9160