IT Consulting | IT Support | Managed Services | New Jersey Computer Support Services
IT Support for HVAC Companies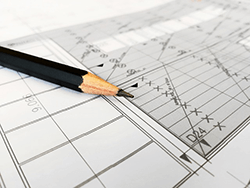 IT Computer Support for HVAC Installation and Repair Companies
Similar to our real estate it services and other skilled-trade services, HVAC companies' business operations can be streamlined, simplified, and made significantly more efficient with the help of computer technology. The problem is, most of the time, these service-oriented businesses are so focused on working directly with their customers that finding the time to research, develop, install, and upgrade HVAC computer IT services is virtually impossible.
That's where we come in.
Integrated Computer Services works with HVAC installation and repair companies to design, deliver, and manage customized IT products, including HVAC business software. This specialized software is designed specifically for HVAC companies to help them manage their customer interactions, streamline operations, support and monitor field technicians, inventory equipment and supplies, handle billing and accounting processes, and more.
Call now to speak with a technology specialist: (201) 280-9160
HVAC Business Software for Customer Relationship Management
Customer (or client) relationship management (CRM) programs are especially helpful when deployed and customized as HVAC business software. These scalable programs enable you and your team to track customer data and interactions, such as the past services you've performed for each customer, the type of equipment each one has and past maintenance and repair tickets on that equipment. Analytical functionality enables you to identify potential business opportunities, automate new sales, and gain all sorts of insights into your customer base that can help you provide improve service quality and develop new services based on the needs of your customers. ICS is familiar with a wide range of CRM software programs, including those designed for service companies like yours.
HVAC Design Software
To enhance system design quality and improve efficiency, you may use (or want to use) computer-aided design (CAD) HVAC software, but you might struggle with installing, repairing, and upgrading the software when needed, so much so that you may end up using out-of-date software or even give up using the programs entirely.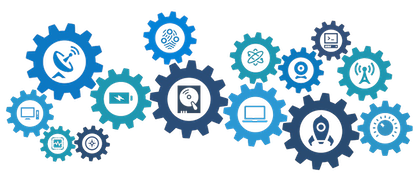 But these programs can dramatically improve the design of your customers' systems and - as a result - boost customer satisfaction, so it makes sense to use them as much as possible. ICS knows how to work with these specialized types of HVAC design software, including SOLIDWORKS and AutoCAD. We are familiar with SOLIDWORKS 2018, which includes new solutions to help you streamline business interactions and grow your business, as well as AutoCAD 2019, which includes industry-specific toolsets and offers improved workflow across all your devices. We can provide comprehensive installation, maintenance, and upgrade support for these and many other HVAC business software programs.
In addition to HVAC business software installation, we can also provide design, support, and management of all your IT products and services, including other computer programs, such as inventory management software, and equipment that's specialized to industries like yours, such as large-format scanners and copiers.
FREE NJ ON-SITE NETWORK EVALUATION
Monitoring Field Techs
By using remote access programs to support to your techs as well as monitor their progress in the field, you can provide real-time support, collaborate to solve problems from the central office, pinpoint inefficiencies, and track technician progress in order to better manage customer expectations. You'll benefit from improved customer support and streamlined service delivery.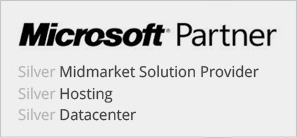 We know that installation and repair companies like yours benefit from HVAC business software as well as myriad other IT products and services to maximize the quality and efficiency of the services you offer. It's our job to support and streamline your business operations so you can focus on delivering your core service offerings and doing what you do best! Call us today to discuss your HVAC business software and IT needs.
Why Choose Us?
Microsoft Certified Small Business and Azure Cloud Solutions Provider
24/7 Managed Services and Cybersecurity Bundled into Support Plans
100% Customer Satisfaction and 5 Star Google Business Review
100% US Based Nationwide Technical Support Team
Download our brochure to learn more about us

Download our company overview for more information about us

Download Brochure
We Offer:
Microsoft Silver Certified Partner
Dynamic Support | Managed IT
Cloud Computing for Business
Our NJ Services Area

Contact Sales: 201-280-9160