IT Consulting | IT Support | Managed Services | New Jersey Computer Support Services
NJ Managed IT Services - New Jersey's Leading Managed Service Provider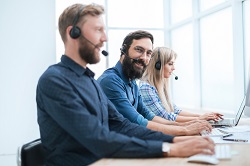 As a leading NJ managed IT service provider, ICS offers a comprehensive suite of services that can be tailored to fit your business needs. We monitor your network and systems proactively, provide white glove IT helpdesk services to your employees, include security awareness training as standard in all support plans, and perform quarterly network vulnerability assessments to find and fix potential security issues at no additional charge. Our managed IT service agreements offer a flat rate for IT maintenance contracts with on-demand technical support, which can help reduce IT management costs and increase the profitability of your company.
ICS is a leading IT consulting firm, offering businesses in NJ the IT services they need to succeed. Our team of 20 skilled IT professionals passionately cares for your IT infrastructure and is dedicated to going above and beyond to help keep your business steps ahead of hackers.
Managed Services Pricing & Features Schedule a Free IT Assessment
ICS Managed IT Services Includes:

Expert Level 3 Managed IT Services helpdesk support and on-site support: Our 100% US based technical team consists of real people who live and breathe IT and care about your business's success.
Managed Services 24/7/365 cyber security monitoring for your cloud, servers, network, and all endpoints: We are constantly watching over your network and data for hackers and threat actors to prevent data breaches and ransomware attacks.
Managed IT Services Virtual CIO and IT strategy guidance and road mapping: Engage our senior-level IT admin team and chart an innovative and cost-effective technology road map supporting your company objectives.
After Hours and 24/7 Support: Our technical team is available around the clock 24/7/365. You can enroll in a 24/7 service plan or just pay hourly for after hours support services as needed. Our support plans are custom tailored to your business needs and our technical team is always available.
Blistering fast response times: When your computer systems or network is down, we take it personally. Our success depends on our client's success; we respond in 30 minutes or less.
Vendor management and technology liaison: Don't spend time managing your vendors. We are the full information technology solution that your company demands.
Spam, antivirus filtering and security patch management: We include a comprehensive umbrella of Managed IT Security Solutions in your Managed IT Service agreement. We are your one-stop NJ IT services shop for all of your cloud computing and technical support needs.
Secure Cloud Remote Backup and 24/7/365 Cyber Security Bundled: We are your one stop IT shop for all of your cloud computing and technical support needs.
Asset tracking and reporting: We cover IT completely, from warranty tracking to weekly health reporting.
Security Awareness Training: We train your entire workforce to pinpoint virus-laden emails and avoid becoming a victim of a ransomware attack.
Quarterly, or Annual Network Vulnerability Assessments: Our managed IT service plans feature network vulnerability scanning to find holes in your network and plug them before the bad guys can access and encrypt your business-critical data
Unlimited or Block Hour Plans: We have an option for you no matter your business budget. We provide managed IT support plans that include unlimited support time or hourly time-based support. No business is too big or too small for us, and we are always here to help.

When choosing a managed service provider in New Jersey or searching for IT consulting services, consider ICS. We are a locally owned and operated IT company, founded in 2002, with over 100 years of combined technical experience. Our technicians are certified in many different technologies, and we are proud Microsoft, Cisco, Sonicwall, and Dell partners. Our qualifications make ICS one of the best choices for managed IT services in NJ. We offer a comprehensive suite of business IT solutions that can be scaled to fit your team's IT service needs. Our team of IT consultants can provide you with the best IT outsourcing solutions that will help reduce IT management costs and increase profitability. With ICS managed IT services, you can rest assured knowing that your IT infrastructure receives the expert care and attention it deserves. We go the extra mile and are always incorporating the latest technology into our solutions stack. We are continuously improving our services and your IT infrastructure, so you can keep your businesses operating at maximum capacity. Call us for a free consult and discovery call @ 201-280-9160!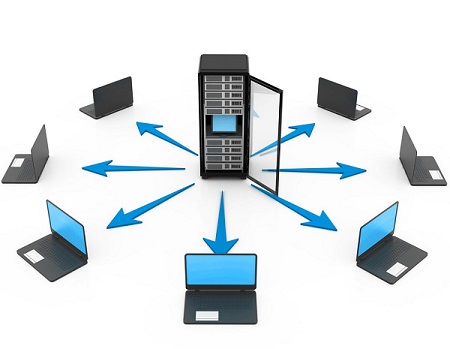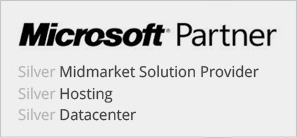 Call now to speak with a managed services provider specialist: (201) 280-9160
ICS Managed IT Service Agreements Offer:
Flat rate IT maintenance contracts with on-demand technical support
Reduce IT management costs and boosts profitability
Protect your business with 24x7 critical IT systems uptime monitoring
Increase business operational efficiency
Increase performance - extend the life of your IT assets
Improve network & data security
Increase returns on technology spending
Why Choose Us?
Microsoft Certified Small Business and Azure Cloud Solutions Provider
24/7 Managed Services and Cybersecurity Bundled into Support Plans
100% Customer Satisfaction and 5 Star Google Business Review
100% US Based Nationwide Technical Support Team
Download our brochure to learn more about us

Download our company overview for more information about us

Download Brochure
We Offer:
Microsoft Silver Certified Partner
Dynamic Support | Managed IT
Cloud Computing for Business
Our NJ Services Area

Contact Sales: 201-280-9160