IT Consulting | IT Support | Managed Services | New Jersey Computer Support Services
NJ IT Managed Services - Managed IT Services for New Jersey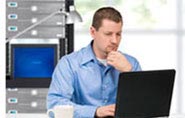 ICS managed IT services is a turnkey, white glove, technology solution for NJ businesses – when we say white glove, we mean it – we always go above and beyond for our clients and do everything possible to keep their data protected and their computers and networks up and running for maximum productivity. Our forward thinking technology management services and superior customer service sets us apart from our competitors.

Managed Service Pricing & Features

With ICS managed IT services you can rest assured knowing that your IT infrastructure is cared for properly by a team of 15 highly skilled IT professionals that love what they do. Our managed IT service plans include server and network monitoring, Windows computer and server patch management, remote and on-site support, guaranteed, blistering fast response times, small scale project time, detailed reporting and metrics, and more. We go the extra mile and also include managed IT security services built into your managed service agreement including: IT vulnerability assessments & remediation, security awareness training for your end users, security alerts to keep your business one step ahead of the hackers, and we are always incorporating the latest technology into our solutions stack.

For example, we now include advanced antivirus software that includes machine learning with artificial intelligence, 24/7 security operations center monitoring, and managed threat detection & response with active threat hunting. As a leading NJ managed IT service provider, we take data protection very seriously so we bundle disaster recovery management including cloud backup, anti-ransomware hacker proof backups, and backup and disaster recovery appliances with virtual machine replication into our managed IT service agreements. Our managed IT service packages can be configured with unlimited support or block hour time – whatever fits your business budget better.

Call now to sign up for a Managed IT Services FREE 30-day Trial with offer code FREE30:  888-941-7770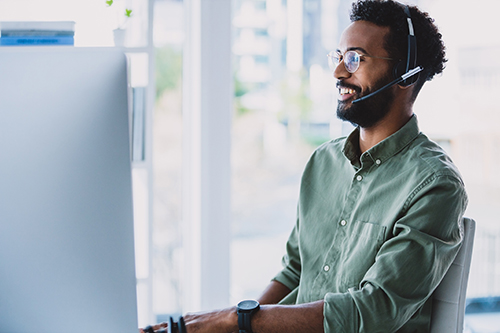 ICS Managed IT Services Includes:
Expert Level 3 Managed IT Services helpdesk support and on-site support - You will learn quickly that our technical team consists of real people who live and breathe IT and care about your business success.
Managed Services Critical server | network health and uptime monitoring - We watch over your network proactively so we can reduce or eliminate network and system downtime.
Managed IT Services Virtual CIO and IT strategy guidance and road mapping - Engage our senior level IT admin team and chart an innovative and cost effect technology road map that supports your company objectives.
Guaranteed fast response times - When your computer systems or network is down and you are in pain, we are in pain too. We respond in 30 minutes or less. Our success depends on our clients success.
Vendor management and technology liaison - Don't spend time on managing your vendors, we are the full information technology solution that your company demands.
Spam, antivirus filtering and security patch management - We include in a comprehensive umbrella of Managed IT Security Solutions in your Managed IT Service agreement.
Secure Cloud Hosted Exchange and Remote Backup Bundled - We are your one stop IT shop for all of your cloud computing and technical support needs.
Asset tracking and reporting - From warranty tracking to weekly health reporting, we cover IT completely.
Security Awareness Training - We train your entire workforce on how to pinpoint virus laden emails and avoid becoming a victim of a ransomware attack.
Quarterly, or Annual Network Vulnerability Assessments - Our managed IT service plans feature network vulnerability scanning with the objective to find holes in your network and plug them before the bad guys can access and encrypt your business critical data.
Unlimited or Block Hour Plans - No matter your business budget we have an option for you. We can provide managed IT support plans that include unlimited support time or hourly time based (block hour) support. No business is too big or too small for us and we are always here to help.
Call now to speak with a managed IT services specialist (888) 941-7770
ICS Managed IT Service Agreements Offer:
Flat rate IT maintenance contracts with on-demand technical support
Reduce IT management costs and boosts profitability
Protect your business with 24x7 critical IT systems uptime monitoring
Increase business operational efficiency
Increase performance - extend the life of your IT assets
Improve network & data security
Increase returns on technology spending
View Our Managed IT Service Plans and Pricing Options
ICS Managed IT Services
Unlimited IT Support

With our unlimited support plans our time is never metered, so no matter how much time we spend working on technical problems, fixing backup issues, monitoring or preventing cyber security exposures, you only pay one low, flat monthly rate.

More Info

Help Desk Support

We provide 24/7 remote help desk and technical support services to enable businesses to grow and thrive. When a problem is reported or proactively caught by our system monitors, our remote help desk technicians quickly respond to resolve the issue.

More Info

Disaster Recovery Management

Backup and disaster recovery is one of the best ways to protect your business data & prevent downtime. With BDR services, you will be able to rest easy knowing no matter what happens, your IT systems, servers & applications will be highly available.

More Info

Managed IT Security

From security awareness training to multifactor authentication we can help your business mitigate IT security risks and employ the latest security technologies designed to safeguard your IT infrastructure and protect your business critical data.

More Info

Vendor Management

When it comes to dealing with technology vendors, ICS is the single point of contact for our clients. With vendor management, clients benefit by saving time and allowing ICS to deal with their printing, software, internet service providers, and more.

More Info
Our Credentials and IT Services:
Award Winning (MSP Mentor) Managed Services Provider
Microsoft Silver Certified Partner & Small Business Specialist
Managed IT Security Services Bundled into Support Plans
Your Local and Reliable New Jersey IT Consultants