CIO Consulting | IT Support | Managed Services | New Jersey Computer Support Services
vCIO Consulting | CIO Consulting Services (Virtual CIO) Services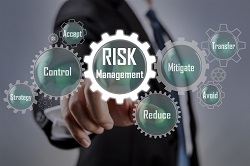 Small to medium-sized businesses often don't have the resources to establish an in-house Chief Information Officer (CIO), leaving them at a distinct strategic disadvantage. A CIO may seem like a luxury item, a position you would love to have within your company but don't really need. However, CIOs are just as essential to modern businesses (those companies that use computers and other technology) as the heads of marketing, finance, and operations. Without a dedicated IT expert at the table, it's simply not possible to make the most effective, strategic decisions about and for your organization.

Because many smaller companies can't afford a full-time, in-house CIO, ICS offers virtual CIO consulting services, which is also included in their full IT support package. This allows your organization to experience all the benefits of a strategic technology expert for a fraction of the cost of a traditional CIO. A virtual CIO isn't an actual person; rather, it's a package of services we provide that, together, offer support, oversight, and strategic guidance. Schedule a Free IT Assessment
CIO Consulting Services Overview and Features
CIO consulting (in which we join you at your company's decision-making table) is extremely flexible and can be customized in a number of ways:
Ongoing regular service that's provided in weekly, monthly, quarterly, or yearly
One-time consultation
Project-based, time-limited service
All levels of CIO consulting are available on in-person or virtual basis. During these strategy meetings, ICS can guide strategy in terms of:
Recommending what types of technology that should be installed or upgraded and when these changes should be implemented
Establishing a technology roadmap, which is a document created as a means of outlining the steps needed to reach short-term and long-term organizational goals through the use of technology solutions
Advising what security steps should be taken
Strategizing on ways to reduce IT costs
In addition to the actual CIO consulting, organizations that leverage this service have access to ICS' remote help desk - a service staffed by our in-house technology experts in which we deliver technical support services on-site and/or via secure online connection.
CIO Consulting Advantages
When you grant us insight into your company's mission, goals, long-term plan, and budget, we're able view this information through the lens of our technical expertise to provide you with strategy-driven advice and guidance. Our CIO consulting service helps you make better decisions around technology investments so that they support your overarching business objectives. Essentially, we enable your organization to proactively plan, rather than reactively respond, so you can maximize productivity and efficiency and ultimately meet your organizational goals more quickly.
Ready to invite us to your decision-making table? Want to learn more? Give us a call today to discuss how our CIO consulting services can give your business a competitive edge!
Why Choose Us?
Microsoft Certified Small Business and Azure Cloud Solutions Provider
24/7 Managed Services and Cybersecurity Bundled into Support Plans
100% Customer Satisfaction and 5 Star Google Business Review
100% US Based Nationwide Technical Support Team
Contact Sales: 201-280-9160