IT Consulting | IT Support | Managed Services | New Jersey Computer Support Services
Cyber Security Training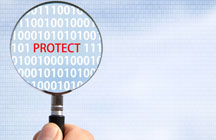 ICS Cyber Security Awareness Training is a cutting edge solution that will help your employees identify and avoid email phishing scams. Our solution is built around simulated phishing attacks which test and train your employees on what to watch out for. The goal of this solution is to make every employee in your company proficient at determining the difference between a valid and illegitimate email. We provide reporting on which employees fall victim to common phishing attacks and then train them to be more security savvy.
Cyber Security Awareness Training Benefits:
Baseline Phish Testing - We test your phish-prone employees through a simulating email phishing attack
Employee Training - We provide interactive web based training to teach your team to identify email and web based threats
Random Phish Tests - We spot check your team to make sure they wont be fooled by the latest phishing attack
Malware Attack Simulations - We check if users are vulnerable to common malware threats and attack methods
See the Improvements - We provide a report on how your team is learning to be more security savvy and aware
Call now to speak with a technology specialist:(201) 280-9160
ICS Cyber Security Awareness Training Pricing:
| ACCOUNT SIZE | YEARLY COST PER USER |
| --- | --- |
| | |
| | |
| | |
| | |
| | |

* 15 user minimum

| Features Included: | |
| --- | --- |
| Quarterly Phishing Tests | |
| Quarterly Malware Simulations and tests | |
| End-user Security Awareness Testing and Training | |
| Premium Helpdesk Support for Email Borne Virus Analytic | |
Why Choose Us?
Microsoft Certified Small Business and Azure Cloud Solutions Provider
24/7 Managed Services and Cybersecurity Bundled into Support Plans
100% Customer Satisfaction and 5 Star Google Business Review
100% US Based Nationwide Technical Support Team
Download our brochure to learn more about us

Download our company overview for more information about us

Download Brochure
We Offer:
Microsoft Silver Certified Partner
Dynamic Support | Managed IT
Cloud Computing for Business
Our NJ Services Area

Contact Sales: 201-280-9160