IT Consulting | IT Support | Managed Services | New Jersey Computer Support Services
NJ Server Virtualization Services - Server Virtualization for NJ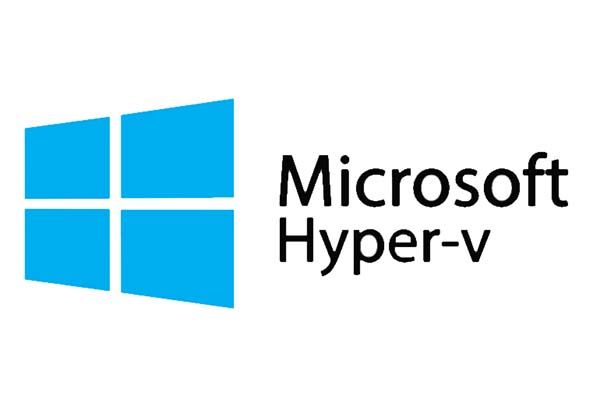 Go Green and optimize your Information Technology Infrastructure - start by requesting a FREE Server Virtualization Assessment. ICS will then deliver a network server virtualization implementation plan which will include a cost effective, rock-solid, high availability design that is scalable for future growth.
Server Virtualization powers both public and private cloud architecture and lets us optimize system utilization and resources to realize significant infrastructure and management cost savings which enable us to deliver Private Cloud solutions effectively in several different models. Let us custom design your business a Private Cloud built on Microsoft Windows Server 2019 Hyper-V.
Schedule a Free IT Assessment
VMware Server Virtualization Setup and Support
FREE ON-SITE TECH ASSESSMENT
ICS Server Virtualization Services Include: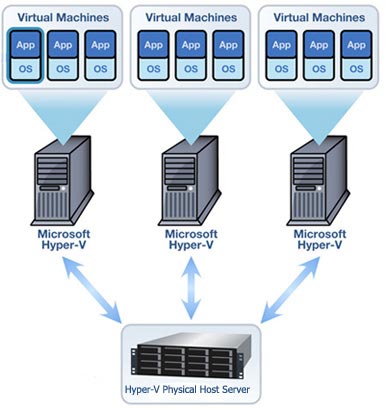 How Does Virtualization Work?
Virtual Network Installation, Setup and Support
Cloud Computing, Optimization and Management
High Availability and Failover Setup and Support
iSCSI SAN Connectivity and Support
Dell PowerEdge and IBM Physical Host Servers
By inserting a thin layer of software directly on the computer hardware or on a host operating system, multiple operating systems are able to run concurrently on a single physical computer and share hardware resources with each other. The entire machine, including the network devices, memory, operating system and CPU is encapsulated, creating a virtual machine that is completely compatible with all standard operating systems, device drivers and applications. From a single computer, you can now run several applications and operating systems at the same time, each having access to the resources it needs without any conflict.
Request a Proposal for Server Virtualization
Typical Software and Operating Systems Supported:
Microsoft Windows Server 2019 2016 2012 R2
Microsoft Small Business server Essentials
Microsoft Exchange 2013/2016/2019
Microsoft SQL Server
Microsoft Windows Terminal Services and RDS Server
Microsoft SharePoint Server
Active Directory/DNS/IIS /File Server/FTP/Linux Unbuntu Servers
Windows 10

Call now to speak with a technology specialist: (201) 280-9160
Server Virtualization Makes the Integrated Private Cloud Possible
Server virtualization technology lets you optimize system utilization and resources and realize significant infrastructure and management cost savings enabling your private cloud to become a reality. Windows Server 2012 R2 provides an ideal platform for enterprise-scale virtualization to power your private cloud.
ICS will custom build you a private Hyper-V cloud environment, we use Windows Server 2012 R2 Datacenter featuring Hyper-V, a flexible high-performance hypervisor-based virtualization technology.
In addition, Windows Server 2012 R2 Datacenter licenses include unlimited virtualization rights, meaning that you have rights to run an unlimited number of Windows Server instances on servers licensed with Windows Server 2012 R2 Datacenter. This gives you the benefits of virtualization while helping to reduce license management headaches and costs, thus helping you:
Request a Proposal for Server Virtualization Services
Logically consolidate servers and streamline management.
Reduce the cost associated with power, cooling, and data center space.
Increase the availability of your systems. (The quick migration feature enables you to easily move running virtual machines between their physical hosts.)
Reduce server sprawl by using multiple virtual machines hosted on a physical server
With ICS Server Virtualization you can:
Reduce your IT Cost
Virtualize & Consolidate
Ensure Business Continuity
Ensure Business Continuity
Utilize Green Technology
Increase Scalability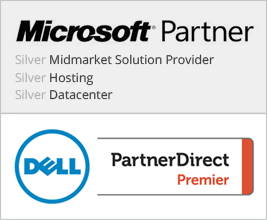 Why Choose Us?
Microsoft Certified Small Business and Azure Cloud Solutions Provider
24/7 Managed Services and Cybersecurity Bundled into Support Plans
100% Customer Satisfaction and 5 Star Google Business Review
100% US Based Nationwide Technical Support Team
Download our brochure to learn more about us

Download our company overview for more information about us

Download Brochure
We Offer:
Microsoft Silver Certified Partner
Dynamic Support | Managed IT
Cloud Computing for Business
Our NJ Services Area

Contact Sales: 201-280-9160