IT Consulting | IT Support | Managed Services | New Jersey Computer Support Services
IT Support for Insurance Agencies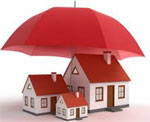 IT Support for New Jersey Insurance Agencies
Integrated Computer Services provides a wide range of network and support options for insurance companies all throughout the state of New Jersey. We have over ten years of experience supporting and monitoring the networks of some of New Jersey's top Insurance Companies.
Schedule a Free IT Assessment
Integrated Computer Services has year of experience in supporting:
Most Major Insurance Agency software
Vertafore AMS360
GEN4 Systems Agency Management
Agency Business Systems
EZLynx Management System
Remote data backup for critical data
Software upgrades and management
Remote access capabilities
Knowledge in installing troubleshooting software critical in the financial field
Call now to speak with a technology specialist: (201) 280-9160
More About Our Insurance Agency IT Support:
We have built a reputation on addressing support requests in a fast and efficient manner. Addressing client support requests in timely fashion is one characteristic that has given us success in supporting Insurance agencies time and time again. ICS technicians have years of experience in troubleshooting critical software in the insurance industry.
New Jersey Computer & IT Support For Insurance Agencies:
Integrated Computer Services is here to ensure that your insurance agency is up and running efficiently at all times. We provide our clients with rapid and effective service for technical problems large and small, this has built our reputation of reliability, trust and expertise. Integrated Computer Services has been providing top shelf support for the Insurance industry for 12 years strong!
FREE NJ ON-SITE NETWORK EVALUATION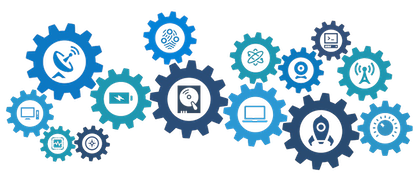 ICS is an award winning Microsoft Certified Silver Partner and Small Business Specialist
As a Microsoft Certified Partner, we are experts at managing and deploying Microsoft® Windows® networks. Our network solutions help you protect your data, increase productivity, and present a more professional image to customers.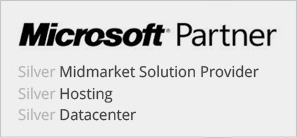 Why Choose Us?
Microsoft Certified Small Business and Azure Cloud Solutions Provider
24/7 Managed Services and Cybersecurity Bundled into Support Plans
100% Customer Satisfaction and 5 Star Google Business Review
100% US Based Nationwide Technical Support Team
Download our brochure to learn more about us

Download our company overview for more information about us

Download Brochure
We Offer:
Microsoft Silver Certified Partner
Dynamic Support | Managed IT
Cloud Computing for Business
Our NJ Services Area

Contact Sales: 201-280-9160