IT Consulting | IT Support | Managed Services | New Jersey Computer Support Services
Windows Desktop & Laptop Support For NJ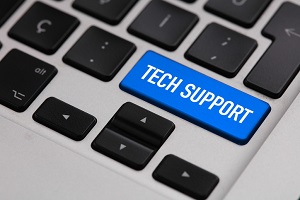 Windows desktop and laptop support is Integrated Computer Services' bread and butter. We offer top-notch customer service, with 24x7 support services for Windows Desktops and Laptops. Our high level of knowledge and expertise sets us apart from the competition. We can troubleshoot and manage all of your Windows-related needs, quickly and efficiently–making this service essential for businesses that need to stay up and running.


Learn About Our IT Assessment Process Schedule a Free IT Assessment

The Need for Windows Support Services
As one of the most popular operating systems in the world, Windows is used by millions of people every day. Whether you're using a Windows desktop or laptop, our support services can help you with a variety of issues. From troubleshooting to managing all of your Windows-related needs, we're here to help. If you do not want the burden of having to constantly deal with Windows updates, errors, and other technical issues above your skillset, our support services can take care of everything for you.
What We Offer - Windows Desktop and Laptop Support For New Jersey
Integrated Computer Services offers comprehensive support for all things Windows. Our team of expert technicians can help you with a variety of issues, big or small. We're here to help you get the most out of your Windows computer and to make your life as stress-free as possible. Here are some of the support services we offer:
Windows Update Management: We'll take care of all the constant flow of Windows updates for you, so you don't have to worry about it. We'll make sure your computer is always up-to-date, so you can focus on more important things.
Error Troubleshooting and Repair: If you're experiencing any errors or issues with your Windows computer, our team can help. We'll troubleshoot the problem and get your computer back up and running as quickly as possible.
Technical Support: If you have any questions or need help with anything, our team is here to assist you. We're always happy to help, no matter how big or small your issue may be.
Maintaining Your Windows Computer: Our team can help you keep your Windows computer in tip-top shape. We'll perform regular maintenance and updates, so you don't have to worry about a thing, whether it is a laptop or desktop.
Our team is passionate about helping our customers get the most out of their technology. We understand that not everyone is a tech expert, which is why we go above and beyond to provide clear, concise support. Whether you need help with a simple issue or something more complex, we're here for you.
How to Get Started
If you're interested in signing up for our Windows support services, we make it easy and convenient for you. You can sign up for a monthly or yearly subscription, and you can cancel at any time. We also offer a free trial, so you can try our services before committing to anything. To get started, simply give us a call or send us an email, and one of our representatives will be more than happy to assist you.
Integrated Computer Services is your one-stop shop for all things Windows. We offer comprehensive support services to make your life easier. From managing updates and troubleshooting errors to providing technical support and performing regular maintenance, we've got you covered. Contact us today to get started so we can ensure your company or home is running smoothly.
Why Choose Us?
Microsoft Certified Small Business and Azure Cloud Solutions Provider
24/7 Managed Services and Cybersecurity Bundled into Support Plans
100% Customer Satisfaction and 5 Star Google Business Review
100% US Based Nationwide Technical Support Team
Contact Sales: 201-280-9160