IT Consulting | IT Support | Managed Services | New Jersey Computer Support Services
IT Solutions For Architects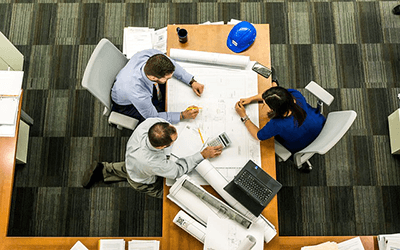 Professional services companies such as architectural firms invariably rely on computer technology today, not just for communicating and storing data, but for developing and creating their products as well. We understand your architectural group often operates under tight deadlines, is required to keep up with various codes and requirements, spends a fair amount of time outside the office, and is charged with creating aesthetically pleasing, entirely safe, useful designs that fulfill highly specific needs.
As a result, you probably have little time to devote to keeping all that tech up and running. While this is no big deal for huge firms with large budgets to devote to in-house IT teams, a small or mid-size firm like yours don't have the same luxury. As a result, outside companies like ICS often provide IT for architects.

Schedule a Free IT Assessment
COMPLIMENTARY TECH ASSESSMENT
Not Your Basic IT Company
However, outsourced IT firms aren't "one-size-fits-all," especially when services are needed for a specialized organization like yours. Providing IT for architects involves the basics, to be sure:
Network infrastructure design
Network setup, upgrades, and buildouts
Remote access solutions
Remote backup and disaster recovery solutions
Helpdesk support
CIO Services
Comprehensive IT security strategies and solutions
Cloud Computing
Safeguarding Your Intellectual Property
Because your firm develops, manages, and share confidential and proprietary information, including a vast amount of creative property, you necessarily rely very heavily on technology to develop, create, store, share, and collaborate on drawings, designs, and blueprints. A network failure not only creates a work stoppage - it could cost the firm millions. A natural disaster could easily spell the end for an ill-prepared organization.
So, ICS provides the basics, and we do this extremely well. But, similar to our manufacturing IT support, we also lend our considerable expertise to ensure your firm is 100% protected and supported at all times. We'll design your network infrastructure to enable your firm to function optimally at all times, develop strategies to help you maximize the use of your technology, establish multiple, failsafe security protocols, and advise you on new products and services that could give you a greater competitive edge.
Specialized Software Support
Another way we provide exceptional IT for architects is by taking the time to understand and work with the specific products you rely on to get your job done. We know how to install, repair, and upgrade the dedicated design software you use, such as SOLIDWORKS and AutoCAD. We are familiar with the latest versions of each of these programs as well as their predecessors.
We've worked extensively with SOLIDWORKS 2018, intelligent software that includes solutions that encourage innovation, streamline product development, predict potential errors, and optimize construction processes. We also have a great deal of experience with the latest iteration of AutoDesk's premier CAD software, AutoCAD 2019, which includes an industry-specific toolset created expressly for architects. With AutoCAD 2019, you'll benefit from enhanced, innovative 3D design, get access to new features like DWG compare, and be able to work from anywhere with new AutoCAD web and mobile apps.
Request a Free On-site Network Evaluation
Best-in-Class IT for Architects Support
With an extensive range of products and services and specialized expertise that's second to none, ICS is able to provide exceptional computer and support and IT for architects. When your organization's success relies on technology, you need the best. Give us a call today to discuss how we can meet the technology needs of your architectural firm.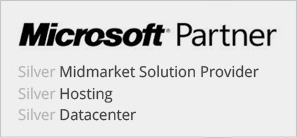 Why Choose Us?
Microsoft Certified Small Business and Azure Cloud Solutions Provider
24/7 Managed Services and Cybersecurity Bundled into Support Plans
100% Customer Satisfaction and 5 Star Google Business Review
100% US Based Nationwide Technical Support Team
Download our brochure to learn more about us

Download our company overview for more information about us

Download Brochure
We Offer:
Microsoft Silver Certified Partner
Dynamic Support | Managed IT
Cloud Computing for Business
Our NJ Services Area

Contact Sales: 201-280-9160