IT Consulting | IT Support | Managed Services | New Jersey Computer Support Services
Vendor Management Services in New Jersey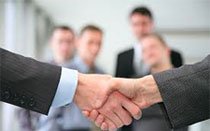 When it comes to dealing with technology vendors, ICS is the single point of contact for our clients. Our goal is to simplify the whole technology management process. We accomplish this by dealing with the headaches associated with managing each client's long list of technology vendors. With ICS vendor management, clients benefit by saving time and allowing ICS to deal with their printing, software, internet service provider, phone vendors and more. Let us spend the time troubleshooting, scheduling and working with your vendors so you can manage and grow your business.
ICS Vendor Management Services Provides Support For Handling:
Internet Service Providers
VoIP Phone Systems Vendors
Standard Phone Systems Vendors
Leased Printer \ Scanner \ Copiers
Line Of Business Software Vendors
Surveillance System Installers
Access Control Vendors
Computer Hardware Vendors
Call now to speak with a managed IT support specialist:(888) 941-7770
ICS is an award winning Microsoft Certified Silver Partner and Small Business Specialist
As a Microsoft Certified Partner, we are experts at managing and deploying Microsoft® Windows® networks. Our network solutions help you protect your data, increase productivity, and present a more professional image to customers.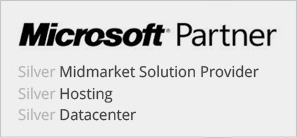 Our Credentials and IT Services:
Award Winning (MSP Mentor) Managed Services Provider
Microsoft Silver Certified Partner & Small Business Specialist
Managed IT Security Services Bundled into Support Plans
Your Local and Reliable New Jersey IT Consultants
Download our brochure to learn more about us

Download our company overview for more information about us

Download Brochure
We Offer:
Microsoft Silver Certified Partner
Dynamic Support | Managed IT
Cloud Computing for Business
Our NJ Services Area