IT Consulting | IT Support | Managed Services | New Jersey Computer Support Services
ICS Secure Cloud| Infrastructure as a Service | NJ Cloud Networks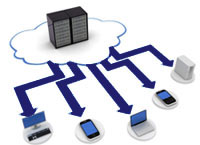 ICS Secure Cloud® | Infrastructure as a Service provides a complete cloud infrastructure that allows your business to utilize enterprise grade technology without having to pay for software, hardware, licenses and IT management services.

IaaS is a perfect fit when your business requires:
Server clustering and highly available network design
Fully managed IT support services
24 x 7, 365 Network uptime and security monitoring
Virtual Desktop Infrastructure
FREE INFRASTRUCTURE AS A SERVICE EVALUATION
ICS Secure Cloud Infrastructure As a Service Hosting Solutions:
Infrastructure as a Service Hosting Solutions Include:
Virtual Dedicated File Servers and Active Directory Servers
Virtual Dedicated Application Servers and Virtual Desktop Infrastructure
Virtual Dedicated SQL Servers and Database Servers
Virtual Dedicated Exchange Servers | Hosted Microsoft Exchange
Managed Firewalls and Managed Antispam Services
FREE NJ ON-SITE NETWORK EVALUATION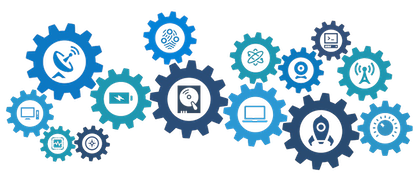 More About ICS Infrastructure As a Service:
Latest Technology
Utilize the latest version of Microsoft Software without having to pay upgrade fees
Save money by not having to purchase servers, software and network equipment
Dell enterprise grade hardware running on cutting edge technologies and equipment
High Availability & Reliability
Keep your business running even during a power / internet outage.
State of the art facility featuring: HVAC protection, backup power, and 99.99% uptime.
Physical servers are monitored 24x7 and also feature hardware redundancy.
Access: Anywhere, Anytime, Any Device
Access your virtual desktop remotely from any PC, Mac, iOS or Droid device.
No matter what machine you are working from, your desktop is always the same.
Virtual Desktop Infrastructure
Access Windows desktops, servers, applications and data from anywhere.
Experience rich sound and graphics without any noticeable latency.
Redirect local printers, USB hard drives and other resources with ease.
Enjoy unlimited helpdesk support for your virtual desktop environment
24\7 Managed and Monitored Network Security
SSL/TLS encryption of all data sent between you and your hosted network
Managed Fortinet | SonicWALL firewall appliances with unified threat management.
Physical servers reside in a highly secured datacenter with 3-points of security.
Client servers are private platforms located on completely isolated and secure networks
Call now to speak with a IaaS specialist: TollFree: (888) 941-7770
Our Credentials and IT Services:
Award Winning (MSP Mentor) Managed Services Provider
Microsoft Silver Certified Partner & Small Business Specialist
Managed IT Security Services Bundled into Support Plans
Your Local and Reliable New Jersey IT Consultants
Download our brochure to learn more about us

Download our company overview for more information about us

Download Brochure
We Offer:
Microsoft Silver Certified Partner
Dynamic Support | Managed IT
Cloud Computing for Business
Our NJ Services Area