IT Consulting | IT Support | Managed Services | New Jersey Computer Support Services
Security Patch Management Solutions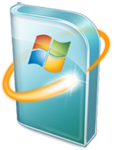 Keeping software patches up to date is an essential part of system security. Outdated software is prone to security holes that lead to data breaches, data loss and corruption, and downtime. Even small businesses have a lot of software to maintain, and managing all the required patches becomes a major headache.
Why Patch Management Is Important
When software vendors learn about vulnerabilities in their code, they develop fixes as quickly as they can. They make them available as downloadable patches. An unfortunate but inevitable side effect is that criminals learn that the old software had a weakness. They also know that not everyone patches their operating systems and applications. The ones who don't patch stand exposed to malware and data theft.
Patching software is a race with the intruders who want to get into your computers. If you fall behind, your software will have known weaknesses. Sooner or later, someone will find a way to break through your defenses. Sometimes all it takes to become a victim is viewing a corrupted Web page with an outdated browser.
Business networks use software from multiple vendors, and it's important to keep it all patched. The operating system may provide automatic updates for itself and for applications that come with it, but it knows nothing about third-party software. Security patch management needs to be comprehensive, covering all the applications in use. It needs to cover both workstations and servers.
Manual update management is error-prone. Updating software incorrectly can result in downtime until it is rolled back. Thinking that a patch is in place when it isn't leaves unsuspected security holes in software. Security patch management has to include verification.
Our security patch management service takes care of updates for all your managed software. Using a patch management service provider saves your IT staff from constant distractions from its important tasks. It makes your systems safer and lets them run smoothly, with less downtime.
REQUEST A FREE IT ASSESSMENT
Patch Management Services
We scan your systems continuously for system vulnerabilities due to missing security patches. We apply the patches weekly to mitigate the risk.
Security patch database: We use a comprehensive database to identify the latest patches and their priority. This information goes into an assessment of the client networks to determine what updates are necessary as part of security patch management. Prompt installation of critical patches enhances network security
Patching to stay up to date: Weekly scheduled security patch management updates software to eliminate known vulnerabilities. Updates cover workstations and both physical and virtual servers. Regularly scheduled patches close off the window of opportunity for exploiting vulnerabilities
Regular verification: Installing patches requires followup to make sure the patch was installed successfully and remains in place. Verification is necessary to ensure patches are successful and don't get reverted
Comprehensive reporting: Detailed reports are available on patch installation. They list the patches that have been deployed and any remaining known vulnerabilities in the software
Testing and curation: It isn't always possible or advisable to deploy every patch. We evaluate patches based on known issues, such as compatibility and code bugs. We work to avoid any situations where patches will break existing software.
Third-party software support: We provide third-party patch management support for many popular applications. The list includes Apple QuickTime; Adobe® Acrobat, Flash Player, Shockwave Player, and Reader; Mozilla Firefox and Thunderbird; Java Runtime; and many others
Multiple OS support: We support patches for both Windows and Mac OS X® operating systems. Windows support includes both Microsoft and non-Microsoft third-party patches, including Apple, Java, and Adobe. Mac support includes native applications as well as the operating system
Benefits Of Using A Patch Management Service Provider
Tracking all security patch notifications and installing them is a time-consuming, tedious task. Without paying a high level of attention to security patch management, it is easy to miss essential updates.
When software falls into end-of-life status, critical vulnerabilities will accumulate without being patched. If you aren't aware of it, your systems will be exposed to attack no matter how diligently you apply the available patches. Our monitoring service will notify you of known vulnerabilities that have no patches, so you can run a version upgrade or switch to safer software.
Neglecting patch management can be disastrous for businesses that need to meet compliance requirements. A HIPAA violation can result in huge fines, and failure to comply with PCI requirements leads to business sanctions. The severity of the response depends not just on the fact of a breach, but on whether a business has made a serious effort to prevent breaches. Unpatched software is considered a sign of negligence. Up-to-date patches make it less likely a breach will happen at all.
Security patch management is just one of the managed IT security services we offer. Call us at (201) 280-9160 to speak with a security specialist.
Call now to speak with an IT specialist: (201) 280-9160
Why Choose Us?
Microsoft Certified Small Business and Azure Cloud Solutions Provider
24/7 Managed Services and Cybersecurity Bundled into Support Plans
100% Customer Satisfaction and 5 Star Google Business Review
100% US Based Nationwide Technical Support Team
Download our brochure to learn more about us

Download our company overview for more information about us

Download Brochure
We Offer:
Microsoft Silver Certified Partner
Dynamic Support | Managed IT
Cloud Computing for Business
Our NJ Services Area

Contact Sales: 201-280-9160