IT Consulting | IT Support | Managed Services | New Jersey Computer Support Services
Network IT Infrastructure Upgrade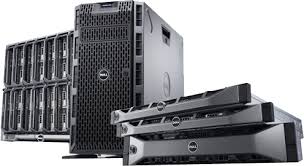 Want to upgrade to the latest Microsoft Server or VMware technologies? ICS can make this process easy and affordable. Organizations need to stay competitive in today's fast-paced business arena, IT upgrades, especially in the form of an infrastructure upgrade, are essential and can boost your business IT security and productivity. These updates help to ensure you're getting the most from your technology investments and provide you with a number of specific key benefits.


Unfortunately, organizations too often make do with outdated networks, network data cabling and poorly functioning technology simply because they're what these companies are used to. But the good news is that If you suspect your organization needs network improvements and/or buildouts, these need not be stressful, difficult, or burdensome - and the results will absolutely be worth the effort.

Schedule a Free IT Assessment

Managed Services Pricing & Features
Network Infrastructure Upgrade Benefits
There are myriad benefits to upgrading, building out, or overhauling your organization's network. These include:
Better security: The older your software and hardware are, the riskier it is to keep on using them. Updates are constantly made to tighten the security on the components that comprise a network. Using outdated applications and equipment creates network vulnerabilities that could bring down your network or even your entire organization.
Improved speed and reliability: Using the most current technologies ensures your employees are able to do their jobs more efficiently, with fewer interruptions. It can also enhance usability and customer satisfaction in client-facing applications.
Less time performing network maintenance: Older networks tend to have more bugs and other inefficiencies, so they need more attention to be maintained properly.
More compatibility: When new applications and technologies are released, they are designed for compatibility with the latest network iterations. Upgrading your network infrastructure allows you more flexibility in choosing new tech investments.
Better hardware: upgrading gives you better, more efficient hardware with less chance of failure. It also gives you access to more computing power and storage space.
Improved scalability: infrastructure upgrades provide you with better scalability for easier, more streamlined future growth.
When to Upgrade Your Network
There are several reasons why you might need an infrastructure upgrade. As a general rule, your network infrastructure should be upgraded every few years to access the benefits explained above. But there are often other reasons organizations require an infrastructure upgrade, including:
An expanding business: as your business grows, your current network will no longer support your needs, necessitating an upgrade.
Network issues: Problems with your current network or its related technologies often create the need for an infrastructure upgrade.
Space and data consolidation: while an infrastructure upgrade will certainly require an investment, they can actually help you cut costs by granting you the ability to implement newer technologies such as virtualization, which enable you to consolidate space and resources.
Legal mandates: Networks owned by law firms, hospitals, and banks, for example, must utilize the latest security features and technologies, necessitating regular infrastructure upgrades.
Free Infrastructure Upgrade Assessment
If your organization requires an infrastructure upgrade, or if you're just not sure if it does, give us a call. ICS can perform a complimentary on-site technology assessment, answer any questions you might have. If you need an infrastructure upgrade, we can perform the necessary changes outside of your organization's normal business hours to minimize or avoid downtime. Once your network's been upgraded, we'll train your employees on how to get the most from your network.
Why Choose Us?
Microsoft Certified Small Business and Azure Cloud Solutions Provider
24/7 Managed Services and Cybersecurity Bundled into Support Plans
100% Customer Satisfaction and 5 Star Google Business Review
100% US Based Nationwide Technical Support Team