IT Consulting | IT Support | Managed Services | New Jersey Computer Support Services
Mike Cardella | CEO and Founder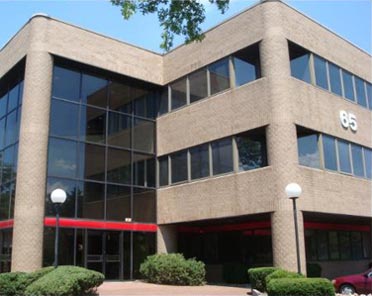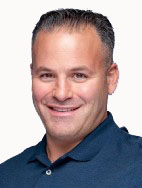 Mike Cardella is CEO and founder of ICS (Integrated Computer Services, Inc.) and a Microsoft Certified Professional. He started his career in 2000 and after demonstrating his ability to develop and manage small business networks, he quickly ventured to start ICS in 2002. As a result of his strong work ethic and ability to rapidly learn new technologies, ICS saw immediate and persistent success and growth. Since the company's humble beginning, ICS has grown into a globally recognized Cloud Computing and Managed IT Service Provider, currently supporting over 4500 end users. Today, Mike leads a strong team of skilled IT professionals in providing enterprise grade solutions and services to both small and medium businesses. As a technology expert, he is often utilized by business owners and consultants to provide solutions to complex technology problems and overcome business challenges. His passion is to stay on the forefront of new technology, learn it and deploy it, in order to maximize his, and his clients' workforce productivity. In his spare time, he enjoys spending time with his family.
About Integrated Computer Services, Inc.
ICS is located at the Heritage Plaza II, 65 Harristown Road, Suite 309, Glen Rock, NJ and specializes in IT consulting and network support for businesses with 10 to 1000 employees and was established in 2002 offering an array of services for the SMB market including managed IT services, network installation and cloud migrations, network security and more. ICS has accumulated over 75 years of experience with its team and strives to meet the growing needs of SMB market.
Why Choose Us?
Microsoft Certified Small Business and Azure Cloud Solutions Provider
24/7 Managed Services and Cybersecurity Bundled into Support Plans
100% Customer Satisfaction and 5 Star Google Business Review
100% US Based Nationwide Technical Support Team
ICS - Empowering Businesses with Unmatched IT Solutions and Cybersecurity Excellence:
For over two decades, we have been driven by a single mission: to create, manage, and deliver cutting-edge technology solutions that propel businesses to new heights. Regardless of your industry or company size, our New Jersey-based IT consulting services and managed services offer an unparalleled level of assurance. With us, your business IT infrastructure will be continuously monitored, supported, and fortified by the state's leading managed IT service provider, ensuring uninterrupted success.


Unrivaled Dedication to Cybersecurity:
At our core, cybersecurity is not just a priority—it's an obsession. This relentless focus sets us apart from other managed IT service providers. We have crafted a multifaceted approach that stands as a proven shield, minimizing your attack vector and granting you the priceless gift of peace of mind. When it comes to safeguarding your digital assets, we leave no stone unturned.
White Glove IT Support:
We are passionate about technology, and our commitment to our clients' success drives us to go above and beyond. With our white glove IT support services, you can expect nothing short of excellence. Our dedicated team will treat your business as our own, delivering personalized and proactive assistance to address any IT challenges that may arise. Your satisfaction is our ultimate goal.
Discover Our Exceptional Reputation
: We take pride in our reputation, and our Google 5-star rating speaks volumes. Don't just take our word for it—see what our satisfied clients have to say about our services. We believe in transparency and excellence, and our track record reflects our unwavering commitment to exceeding expectations.
Take the First Step Towards IT Transformation:
To experience the transformative power of our IT solutions, we invite you to schedule a Free IT Assessment. Let our experts evaluate your current IT landscape and identify areas for improvement. Together, we can unlock your business's full potential through technology.
Join the ranks of successful businesses that have entrusted their IT needs to us. Embrace the future with confidence, knowing that your technology infrastructure is in the hands of true industry leaders.
Contact us today to embark on a journey of IT excellence and unlock new possibilities for your business.