IT Consulting | IT Support | Managed Services | New Jersey Computer Support Services
Industries We Serve
It really doesn't matter what industry, we serve all types of New Jersey based corporations. As long as your company utilizes technology, has employees (end users) that work on computers, we can help. Our IT management solutions will transform the way IT support is delivered to your business - providing cost savings on hardware and maintenance, while enhancing system capabilities, tightening security and reducing down-time. Call us now to speak with a IT support superstar and bring your company's IT to the next level.
We serve every Industry Including:
Call now to speak with a technology specialist: (201) 280-9160
Benefits of ICS Managed IT Services:
Reduce your IT Management Cost
Improve IT Support
Ensure Business Continuity
Increased Operational Efficiency & Boosted Profitability
Reduce Risk of Down-time and Data Loss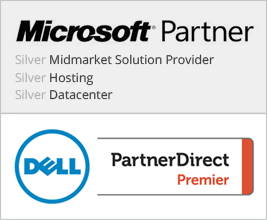 Why Choose Us?
Microsoft Certified Small Business and Azure Cloud Solutions Provider
24/7 Managed Services and Cybersecurity Bundled into Support Plans
100% Customer Satisfaction and 5 Star Google Business Review
100% US Based Nationwide Technical Support Team
Download our brochure to learn more about us

Download our company overview for more information about us

Download Brochure
We Offer:
Microsoft Silver Certified Partner
Dynamic Support | Managed IT
Cloud Computing for Business
Our NJ Services Area

Contact Sales: 201-280-9160