IT Consulting | IT Support | Managed Services | New Jersey Computer Support Services
Microsoft Teams & M365 Management, Support and Training
Microsoft 365 is a comprehensive set of tools that helps organizations connect and collaborate securely while increasing productivity. MS Teams is a crucial component of Microsoft 365 and provides secure chat, video conferencing, calling, and file sharing for businesses of all sizes. At Integrated Computer Services, our team of IT consultants is experts in deploying and migrating to Microsoft 365 and providing user adoption training and implementation services.
Office 365 Migration Services Schedule a Free IT Assessment
Microsoft 365 and MS Teams Professional in New Jersey

Microsoft 365 Training Integrated Computer Services offers comprehensive Microsoft 365 training for employees of all levels. Our courses are designed to help users learn how to use the complete set of features and capabilities available in Microsoft 365, including MS Teams. We offer both online and in-person training courses to accommodate your schedule and learning preferences.

Connect with your Organization from Anywhere with Microsoft 365 Microsoft 365 is a cloud-based service that helps businesses connect and collaborate from anywhere. With Microsoft 365, you can access your email, files, and applications from any device with an internet connection. Integrated Computer Services can help your business migrate to Microsoft 365 and take advantage of the benefits of the cloud.

Collaborate Securely with MS Teams MS Teams is a secure chat, video conferencing, and file sharing application that is included with Microsoft 365. With MS Teams, you can collaborate with coworkers from anywhere in the world in real-time. Integrated Computer Services offers training and support services to help your business get the most out of MS Teams.

Call, Chat, and Meet From your team being able to communicate in messages, group chats, and video calls that streamline your operations while better connecting your team, collaboration has never been easier. You can work securely and remotely online with teams by being able to meet face to face with the push of a button. With the ability to handle meetings varying in size from one-on-one to 15,000 people, it's easy to find the perfect meeting space for your team.

Share Files and Resources Teams make it easy to share your files, resources, and ideas with your coworkers. With the ability to access your files from anywhere, you can work on projects together even if you're not in the same location. You can also share your screen with other users to collaborate on documents or presentations.

Affordable Pricing Microsoft 365 is available for businesses of all sizes with various price points. You can either get started with Microsoft 365 for free or get it as part of Microsoft Office 365, which comes with the latest features and technology advancements for companies worldwide. With various plans and pricing options available, finding the right one for your business is easy.

Get Started with Microsoft 365 Today If you're ready to get started with Microsoft 365, contact Integrated Computer Services today. Our team of IT consultants will help you choose the right plan and walk you through the process of getting started. We offer a variety of Microsoft 365 services, including installation, migration, user adoption training, and support. Contact us today to learn more about how we can help your business leverage the power of Microsoft 365.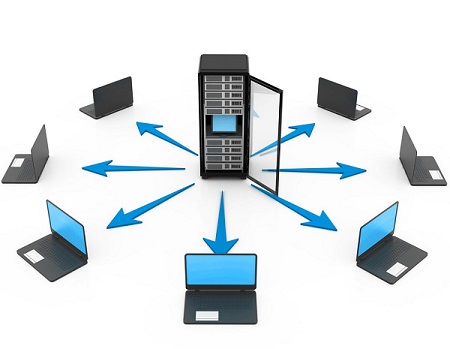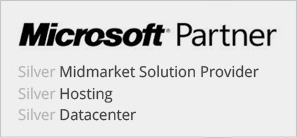 Call now to speak with a technology specialist: (201) 280-9160
ICS Managed IT Service Agreements Offer:
Flat rate IT maintenance agreements with on-demand technical support
Reduce IT management costs and boosts profitability
Protect your business with 24x7 critical IT systems uptime monitoring
Increase business operational efficiency
Increase performance - extend the life of your IT assets
Improve network & data security
Increase returns on technology spending
Why Choose Us?
Microsoft Certified Small Business and Azure Cloud Solutions Provider
24/7 Managed Services and Cybersecurity Bundled into Support Plans
100% Customer Satisfaction and 5 Star Google Business Review
100% US Based Nationwide Technical Support Team
Download our brochure to learn more about us

Download our company overview for more information about us

Download Brochure
We Offer:
Microsoft Silver Certified Partner
Dynamic Support | Managed IT
Cloud Computing for Business
Our NJ Services Area

Contact Sales: 201-280-9160