IT Consulting | IT Support | Managed Services | New Jersey Computer Support Services
NJ Network Monitoring & Server Up-time Monitoring Services for NJ
NJ Network Monitoring and Server Monitoring Plans:
ICS Server, Network & Computer Monitoring allows your company to focus on your business objectives by providing relief from the challenges of day-to-day IT functions. From network monitoring to helpdesk support, we can handle all of your IT needs.
Sign Up for a Free On-site Network Evaluation
ICS Safeguards your Critical Business Computer Systems and Servers 24x7 with NJ Network Monitoring Services
Safeguard your business with 24x7 critical systems uptime monitoring
Monitoring critical network services up-time 24 x7
Perform server vulnerability checks and monitor network security
Check hacker attempts and block hacker intrusions
Monitor Critical Events in Application, System and Security logs
Check free hard disk space for each drive
Monitor system resources and CPU utilization
Monitor server RAID Array and hard drive management
Monitor server fan operations and temperature of hardware
Monitor and check power conditions and UPS battery backups
Call now to speak with a technology specialist: (201) 280-9160
ICS Computer Support Plans Provides You With an Affordable Way to Maximize the Business Value of Your Network
Increase operational efficiency and boost profitability
Professional on-demand helpdesk support
Improve network & data security
Maximize uptime and business efficiency
Take corrective action before problems occur
Comply with Regulations
Business Continuity Planning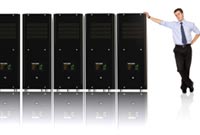 FREE NJ ON-SITE NETWORK EVALUATION
Benefits of Network Monitoring & Computer Monitoring Plans for New Jersey
Get immediate remote support when you need it.
Save time by avoiding waiting for a tech to come on-site.
Schedule monthly remote service and maintenance.
Get Bundled Service for Remote Data Backup
Proactive server maintenance and support
Discounted rates on network installations
ICS is an award winning Microsoft Certified Silver Partner and Small Business Specialist
As a Microsoft Certified Partner, we are experts at managing and deploying Microsoft® Windows® networks. Our network solutions help you protect your data, increase productivity, and present a more professional image to customers.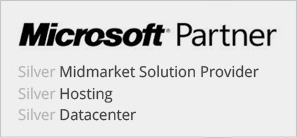 Why Choose Us?
Microsoft Certified Small Business and Azure Cloud Solutions Provider
24/7 Managed Services and Cybersecurity Bundled into Support Plans
100% Customer Satisfaction and 5 Star Google Business Review
100% US Based Nationwide Technical Support Team
Download our brochure to learn more about us

Download our company overview for more information about us

Download Brochure
We Offer:
Microsoft Silver Certified Partner
Dynamic Support | Managed IT
Cloud Computing for Business
Our NJ Services Area

Contact Sales: 201-280-9160