IT Consulting | IT Support | Managed Services | New Jersey Computer Support Services
ICS Secure Cloud® | Web Protection and Security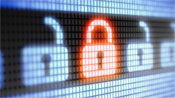 ICS Secure Cloud Web Protection and Security is a comprehensive content filtering, malware protection solution that is powerful and affordable for businesses of all sizes. It enforces Internet usage policies by blocking access to websites and Internet applications that are not related to business and it completely eliminates spyware and other forms of malware from your organization.
ICS Secure Cloud® | Web Protection and Security Feature and Benefits:
Keep your business safe and end-users protected from malware, phishing, spyware, adware, botnets and spam
Apply time-based browsing rules and web content filtering policies across a range of website categories
Reduce non-work related browsing such as social networking, auctions, games and more
Help employees stay productive with common-sense web browsing policies designed for the workplace
Protect the business from legal liability and reduce the risk of a security breach through proactive internet access controls
Stay on top of bandwidth usage with alerts when devices exceed thresholds to avoid unwanted costs
Call now to speak with a technology specialist:(201) 280-9160
ICS Secure Cloud Web Protection and Security Pricing:
| ACCOUNT SIZE | MONTHLY COST |
| --- | --- |
| | |
| | |
| | |
| | |
| | |
Benefits of ICS Secure Cloud Web Protection and Security:
Block end users from visiting suspected and confirmed unsafe sites
Apply web filtering to enforce internet access policies in the workplace
White lists and black lists can be used to override category based filters
Intelligently monitor internet activity by day, category and URLs
A "'web bandwidth' check can provide alerts for excessive bandwidth usage
Apply a schedule so employees can access non-work sites during lunch
FREE NJ ON-SITE NETWORK EVALUATION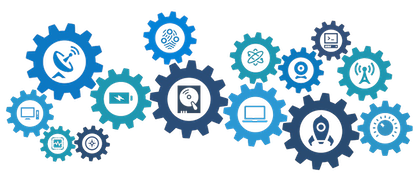 Why Choose Us?
Microsoft Certified Small Business and Azure Cloud Solutions Provider
24/7 Managed Services and Cybersecurity Bundled into Support Plans
100% Customer Satisfaction and 5 Star Google Business Review
100% US Based Nationwide Technical Support Team
Download our brochure to learn more about us

Download our company overview for more information about us

Download Brochure
We Offer:
Microsoft Silver Certified Partner
Dynamic Support | Managed IT
Cloud Computing for Business
Our NJ Services Area

Contact Sales: 201-280-9160