IT Consulting | IT Support | Managed Services | New Jersey Computer Support Services
5 Benefits of Managed IT Services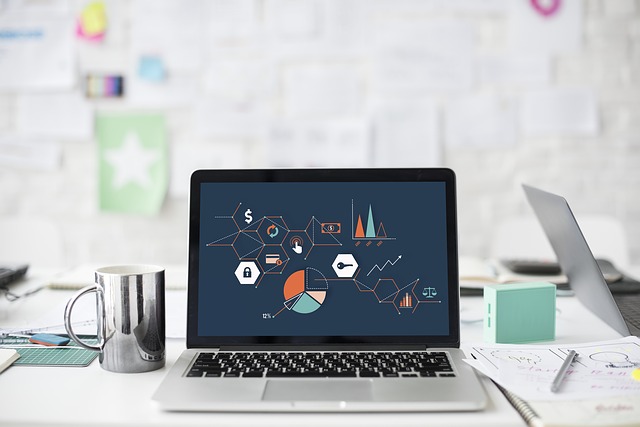 For an organization, the benefits of NJ managed IT services are numerous and varied. Managing IT services requires specific skill sets, expertise, and operational knowledge that is both difficult to master and costs money and time to acquire. That's what helps organizations who can identify the right managed IT services provider stand above their competition.
This post will examine five benefits of managed IT services, how they can help your organization, and what to look for when identifying your provider.
Leave IT to the Experts
One of the primary benefits of managed IT services is the ability to entrust your IT operations to a team of proven experts. Whether it's helpdesk support, remote monitoring, or vendor management, having a managed IT services provider keeps these tasks in the hands of qualified IT professionals.
Picture your company experiencing a major IT issue such as a service outage. Instead of providing your current staff with an extra set of IT-centric responsibilities and expecting them to develop additional skills on the fly, you go to a subject matter expert already qualified to address the issue. This provides you with the comfort of knowing your IT solutions are in the hands of a well-qualified team that has received the appropriate training.
The idea of leading your existing staff through training on all major IT functions and tasks is overwhelming for teams of any size. Having an IT service provider specifically dedicated to IT is like having your own personal IT consultants on staff.
Optimize Efficiency
One issue that plagues many projects is scope creep. This is when team members on a project find the scope of their position increasing with additional work not intended at the project's outset.
As teams grow and develop, scope creep may materialize in the form of added IT roles and responsibilities. This can increase your team's billed hours, spread their workload thin, and add general stress to your team.
Another benefit of managed IT services is optimizing your team's efficiency and avoiding this type of scope creep. With a dedicated team of IT professionals handling those complex IT tasks, your team is free to focus on their previously identified roles and responsibilities.
Keep Up with Technological Trends
Staying current with ongoing technological trends in systems and equipment is critical for any company. This ensures you can stay on pace with your partners, stakeholders, vendors, and competition.
This isn't an easy task. It involves possessing a baseline understanding of existing IT systems and protocol. It involves monitoring social media and analytical tools for news stories and updates.
One benefit of managed IT services is relying on a team of experts that understand the IT landscape. They're up to date on the latest developments and trends, whether they involve patches, new equipment, or other IT updates.
Strengthen Organizational Resilience
In some cases, maintaining proactive and strong organizational IT security may mean the difference between your company's success and failure.
Take the example of ransomware attacks. Ransomware is a type of malicious software, or malware, designed to deny access to a computer system or data until a ransom is paid. This type of attack is crippling to any organization. It negatively impacted Great Britain's National Health Service in 2017. Responding to a ransomware attack requires technical know-how and sophistication as well as the ability to manage complex threats to your IT systems quickly and effectively.
The ability to manage complex IT security threats and stay resilient is yet another of the many benefits of managed IT services. A managed service provider can keep up with IT trends, threats, and vulnerabilities of which your staff may not be aware. This includes the latest antivirus software and any other cybersecurity best practices to help keep your organization's systems safe.
Increased Capabilities
Partnering with the right provider of managed IT services should offer your organization a much wider set of IT capabilities. Below is a list of the capabilities you should expect from a managed IT service provider:
Imagine how much easier you make your staff's jobs if they have an IT helpdesk to which they can report IT issues. Imagine not having to discuss complicated IT questions with external vendors.
Adding these capabilities to your organization through the benefits of managed IT services will make your IT suite of services much more versatile.
Conclusion
The benefits of a managed IT services provider include adding a team of experts to your staff, optimizing efficiency, strengthening organizational resilience, and increasing your organization's IT capabilities. Your organization will do this without having to give your staff costly training. You'll simply add a ready-made group of trusted professionals able to revolutionize your team's IT services from day one.
If you have any questions on how Integrated Computer Services can help you with this process, please feel free to contact us or call us at (201) 280-9160.
Why Choose Us?
Microsoft Certified Small Business and Azure Cloud Solutions Provider
24/7 Managed Services and Cybersecurity Bundled into Support Plans
100% Customer Satisfaction and 5 Star Google Business Review
100% US Based Nationwide Technical Support Team
Contact Sales: 201-280-9160