IT Consulting | IT Support | Managed Services | New Jersey Computer Support Services
Oct 26 2022
Views 158
The Benefits of Managed IT Services for Small Businesses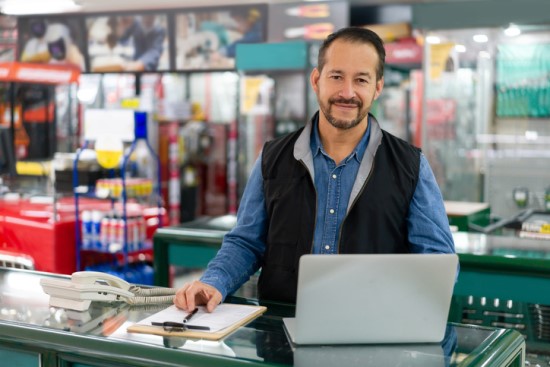 The vast majority of people have no idea how enormous the market for managed services is around the world. In 2021, this industry was already worth more than $161 billion. However, experts estimate that the industry will be worth more than $311 billion by 2027! In other words, the entire managed services industry will almost double within just a few years. That is just one indicator of how huge the benefits of managed IT services for small businesses can be.
But what are these benefits? Why are more and more businesses turning to managed services to help them with technical needs? Read on to learn all about the most important things to understand about managed IT services and what they can do for you!
Enjoy the Advantages of Managed IT Experience
Managed IT services teams take care of the technology needs for a variety of companies. On top of that, members of managed services teams can focus on learning about different aspects of small business technology needs. Together, these two dynamics mean that working with a managed services team provides superior technical experience.
When a new technical problem arises, an in-house technical team may need to figure out what is going on. Then they have to come up with a solution. Depending on how complicated the ideal solution is, they may end up finding an easier solution that does not solve the problem in a permanent way.
In contrast, when such a problem arises with your small business, a managed services team will probably have already solved similar problems for many other companies in the past. They may have even started out with one solution, only to improve it and improve it again as they gain more experience.
That means that any new problems you experience can be solved almost immediately by the greater collective expertise of a managed services team. There is also a higher chance that your problem will not come back again. Managed services teams come up with permanent solutions by combining their experience.
Managed Services Excel at Protecting Business Data
Protecting business data is essential, but it can be complicated. This is even more true when you account for evolving technical standards. For example, the use of cloud services means that protecting your data requires taking very different steps than it used to.
Some people avoid making the most of available cloud services because they are not willing to learn how to navigate such a new system. However, managed services can protect your data no matter where you decide to store it. If you decide that you would like to make the most of available cloud services, many managed services providers can help you get set up on the cloud. They can also manage your cloud system for you.
Reduce the Cost of IT Services
When people hear about all of the benefits that managed services provide, they sometimes wonder if they will have to pay a premium for such an excellent service. However, the opposite is often the case. Because managed services providers work with many companies, they do not need to charge any one company enough to maintain their full salaries. That allows them to offer lower rates.
Stay Protected Against Common Cyber Threats
The landscape of cyber crime is always evolving. These days, it is more and more common for businesses to be the main target of technology criminals. In particular, ransomware is becoming a huge concern. There are a lot of details to maintaining excellent protection against the potential actions of bad actors. However, you don't have to figure them out on your own if you hire managed services providers to do it for you. They can make sure that everything stays up-to-date to protect you against the latest cyber criminal techniques.
Enjoy Flexible Options for IT Services
One of the greatest things about managed IT services is that they are often flexible. Why is that such a big deal? Imagine a small business with limited technology supports needs. They might require the services of one full-time in-house IT expert. But what happens if that company grows by 50%?
At this point, there will be too much work for one person to do. On the other hand, hiring a second expert will double their payroll costs even though they really only need 50% more technical assistance.
And what if the company shrinks tomorrow? A company may have someone on their payroll that they no longer need. However, the ideal solution would be if you could choose to buy only as much technical support as you needed. That is the beauty of managed IT services. If you need 20% more help, you can simply pay for 20% more assistance. If your business goes through a tough time and needs 30% less help, you can pay for somewhat less assistance.
Whatever the needs of your business, you can pay for managed IT services to take care of them. That way, you will not have to overpay for services or have to hire new technology experts who you may or may not need in the long run.
Understand the Benefits of Managed IT Services for Small Businesses
The more that you know about the benefits of managed IT services for small businesses, the better you can appreciate why this industry is growing so fast. Considering how many benefits managed services can provide, many people consider that they are the superior option for most small businesses. To learn more about what managed services might be able to do for the technology needs of your business, reach out and get in touch with us here!
If you have any questions, please feel free to contact us at: (888) 941-7770
Our Credentials and IT Services:
Award Winning (MSP Mentor) Managed Services Provider
Microsoft Silver Certified Partner & Small Business Specialist
Managed IT Security Services Bundled into Support Plans
Your Local and Reliable New Jersey IT Consultants
Download our brochure to learn more about us

Download our company overview for more information about us

Download Brochure
We Offer:
Microsoft Silver Certified Partner
Dynamic Support | Managed IT
Cloud Computing for Business
Our NJ Services Area