IT Consulting | IT Support | Managed Services | New Jersey Computer Support Services
AUGUST 14 2019
Views 1577
Key Ways to Ensure Downtime Prevention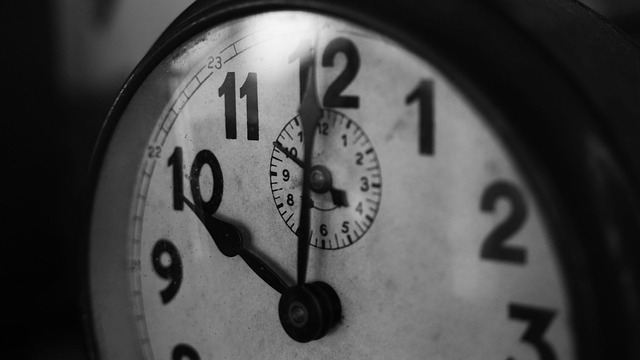 Downtime Prevention
Unplanned downtime has devastating effects. When end users expect to access your IT systems and can't do so, you're already losing money, loyalty, and your reputation. Even short periods of unplanned downtime can have a major impact on your operations. As we all know, time is money. When you lose one, you lose the other.
What, exactly, is the cost of downtime, and what's the value of downtime prevention? When you look at the numbers and statistics behind the impact of downtime, you can see why it's so important to invest in downtime prevention to mitigate the effects of an IT systems outage.
The Cost of Downtime
According to a survey of 200 North American and European companies, $26.5 billion in revenue is lost each year from IT downtime, or roughly $150,000 for each business on average. The survey found small enterprises lost more than $55,000 in revenue on average due to IT failures, up to $1,000,000 for large companies. Vertiv puts the cost at an average of $9000 per minute for an unplanned outage.
According to Vertiv, business disruption is the highest cost associated with an outage, then lost revenue and end-user productivity. IT productivity, detection, recovery, and equipment costs also add up, but it's the disruption and lost revenue that has the largest cost. Fixing your system is not going to cost nearly as much as repairing your reputation and your customer relationships.
The more you have at stake, the more you stand to lose, which means downtime prevention is key, particularly for businesses that rely on being online for their operations.
Understanding Outages and Downtime Prevention
Downtime prevention means knowing the root causes of outages of IT systems. After all, you can't defend yourself against an unknown threat.
Outages are typically caused by hardware failure first and foremost. To combat this, you must understand your system, its potential weak points, and how to mitigate those risks. For instance, if you know your system is going to see an influx of users, you can expect there will be problems if your system can't keep up. Perhaps you are launching a new product, or bringing an off-site location online. Keep an eye out for warning signs like slow network speeds, and be sure to monitor how many users are on the system versus what you know the system can manage. Invest in a reliable system, too - fast, secure, and able to support your users, software, and data.
Human error is another major factor in the unplanned downtime of IT systems. You can prevent this through employee training, ensuring that everyone knows how to share, remove, and store files, and understanding what security threats to bring to the attention of IT staff. Your staff, generally, are not trying to cause problems, but may not know any better, which is why education is so important in downtime prevention.
Software failure is also manageable through downtime prevention by ensuring that all of your programs are updated, upgraded, and appropriately secure through patching. It's all too easy to ignore program updates - which should be another part of your user training - but these updates keep your system secure. When you install updates or patches, be sure to back the system first in case the update fails.
Antivirus programs and other security measures will also protect unwanted breaches via software. A study by Coveware shows that ransomware attacks in this last quarter caused an average of 9.6 days of downtime with businesses losing about 8 percent of their data. Without proper ransomware protection a company can get crippled in a matter of days. Services like managed threat protection and regular backups can help prevent or at least mitigate the adverse effects ransomware can have on a business.
Finally, there are the instances of downtime that you can't control - natural disasters, power outages, and the like. You cannot control the weather, of course, but you can prepare for these potential disasters by assessing the risk of likelihood and making a downtime prevention plan. If you know your company is in an area prone to weather or power issues, this is all the more important. A backup system is vital, as is a disaster recovery plan, so you can get back online as soon as possible even if it's from a different location.
Looking for help with downtime prevention and IT system reliability? Integrated Computer Systems, Inc. is your reliable, qualified partner in all things IT. Contact us online or give us a call at (201) 280-9160 to discuss your downtime prevention options.
If you have any questions, please feel free to contact us at: (201) 280-9160
Why Choose Us?
Microsoft Certified Small Business and Azure Cloud Solutions Provider
24/7 Managed Services and Cybersecurity Bundled into Support Plans
100% Customer Satisfaction and 5 Star Google Business Review
100% US Based Nationwide Technical Support Team
Download our brochure to learn more about us

Download our company overview for more information about us

Download Brochure
We Offer:
Microsoft Silver Certified Partner
Dynamic Support | Managed IT
Cloud Computing for Business
Our NJ Services Area

Contact Sales: 201-280-9160