IT Consulting | IT Support | Managed Services | Top IT Companies In New Jersey
Aug 20 2020
Views 214
The Top 20 IT Companies In New Jersey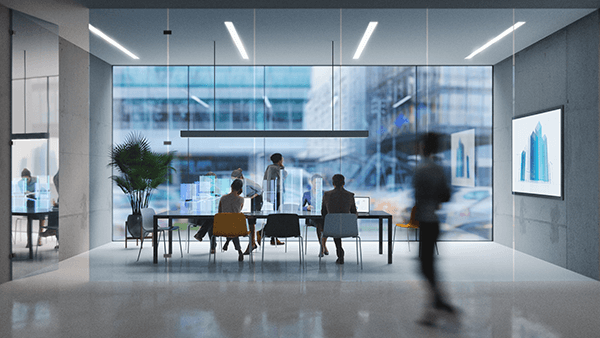 Perfectly situated to provide services to people across the Eastern United States, New Jersey is a popular area for IT companies. This is good news for clients needing IT assistance in any form, as there are alot of great IT companies to choose from in New Jersey! Many specialize in specific client types, according to various criteria, including business size and industry. They also focus services on specialties like cloud computing or turnkey managed services.
We have collected a list of the top 20 IT companies in New Jersey. We hope that this helps you find the right provider for your needs. Read on to connect with the right IT company for you.
Integrated Computer Services
ICS is a white-glove technology solution for businesses and organizations in NJ. Our managed services ensure that every IT need is met without our clients having to worry about a thing. With server and network monitoring and management, remote and on site support, fast responsive times, security services and more, ICS is truly full service. We proactively monitor and manage every piece of your business IT systems, with a team of cutting edge tech experts who care about your success. When you work with ICS, you get professional, efficient service, every time. Check out the full list of our managed IT services here.
Integrated Computer Services has been making IT infrastructure a priority since our inception in 2002. We were successful immediately and have grown ever since thanks to our strong work ethic and command of technology. We are now a globally recognized cloud computing and managed IT service provider with over 2800 end users relying on our support.
Our speciality is small and mid sized businesses in New York and New Jersey, focusing on companies with 10 to 1000 employees in our service area. To find out exactly how beneficial our services are, sign up for a free IT consulting assessment or a multipoint cyber security audit.
The Heritage Plaza II 65 Harristown Road Suite 309, Glen Rock, New Jersey, 07452 Phone: (866) 708-7455
CMIT Solutions
With CMIT Solutions of Cherry Hill, you can get a full-time, local team of trustworthy IT consultants at an affordable price, which is ideal for your small to mid-sized business. They don't just fix computers when they break. They partner with you to meet all your technology goals and keep your systems up and running smoothly. They focus on proactive computer maintenance and monitoring so that your IT is less likely to have problems in the first place.
1926 Greentree Road Suite 201 Cherry Hill, NJ 08003 Phone: (856) 433-8128
IT Trailblazers
IT Trailblazers, in North Brunswick Township, NJ, provides technology services for medium to large companies. They are known for their cybersecurity services and their work with eCommerce clients, delivering over 250 web applications in the last two years. ITT's services include digital learning solutions, cloud solutions, enterprise content management, cybersecurity, app development, and AI/machine learning.
2050 NJ-27 STE 203, North Brunswick Township, NJ 08902 Phone: (732) 227-1772
Technology Visionaries
Technology Visionaries is a managed IT services provider, offering IT consulting, cloud services, network maintenance, disaster recovery and VOIP communications. They strive to maintain loyal, long-term relationships with the businesses that rely on us for greater efficiency, productivity, and profitability. They are based in Woodbridge, NJ, and are a registered Microsoft Partner.
321 Main St, Woodbridge Township, NJ 07095 Phone: (732) 587-5960
Link High Technologies
Link High Technologies is situated in Morris Plains, NJ and serves clients in both NJ and NY. They offer a full suite of IT services including cloud integration and migration, network maintenance, hardware replacement and repair, and cybersecurity. Many of their services are industry specific servicing education, manufacturing and distribution, healthcare, finance, and local government. Founded in 1992, Link High also provides business related training to its clients, employees, and the community. The company works with many charities and non profits and is dedicated to its home community of Morris County.
51 Gibraltar Drive, 2A Morris Plains, New Jersey 07950 Phone: (973) 659-1350
Baroan Technologies
Baroan Technologies is based out of Elmwood Park, NJ. They have been servicing the Tri-State area since 1997, as a managed service provider offering managed IT, cloud solutions, and security solutions. Baroan also offers level three help desk services, and specific solutions for healthcare, manufacturing, accounting and engineering. They deliver proactive, flat-rate, Managed IT Services that are designed to reduce your costs, prevent employee frustrations, and mitigate your business risks.
385 Falmouth Ave, Elmwood Park, NJ 07407 Phone: (201) 796-0404
NJ Tech Team
NJ Tech Team is both a full service technology firm, and a creative marketing firm. That means they can boost your technical systems with IT support, and cloud delivery and management. On the creative side they handle branding and identity, advertising, web design and redesign, photography, and search engine optimization. They will help you simplify the delivery & management of services to your employees, clients & partners. NJ Tech Team is based out of Hasbrouck Heights, NJ.
114 Division Ave, Hasbrouck Heights, NJ 07604 Phone: (973) 264-9392
Alpine Business Systems
Alpine Business Systems is located in central New Jersey, offering computer support, managed IT services, information systems, IT consulting, and network support services. They are well versed in cloud computing, cybersecurity, and backup and disaster recovery solutions as well as designing, implementing and supporting Microsoft products. Alpine Business System scan also provide website development, search engine optimization, software applications and hosting services.
1661 US-22 #104, Bound Brook, NJ 08805 Phone: (908) 707-9696
IND Corp
IND has as strong suite of cybersecurity tools, creating strategies for their clients to minimize risk. IND offers multi layer threat detection, endpoint protection, proactive monitoring, threat forensics, and quick response times, as well as future-proofing security protocols. On top of that IND offers managed services and cloud services. IND is based out of Parsipanny, NJ, providing security services to clients across a variety of industries.
26 Eastmans Rd, Parsippany, NJ 07054 Phone: (973) 227-5020
Mazteck
Working out of Mahwah, NJ, Mazteck serves New Jersey and New York businesses. They are an IT consulting and support firm, offering managed services, cloud services, IT support, cybersecurity, VOIP systems, and surveillance systems. Mazteck is well known for its design, installation, and maintenance of scalable monitoring systems.
575 Corporate Dr #4205, Mahwah, NJ 07430 Phone: (973) 272-2324
Monmouth Computer Associates
Serving both Monmouth County and Ocean County in New Jersey, Monmouth Computer Associates is all about on-site computer help and IT support. They work with both personal and professional clients, offering computer repair, new systems and installation, and business IT solutions. Business IT solutions include managed services, firewall and network security, data backup, servers, workstations, and point of sale, remote access and VPN, networking and WiFi, and virtual CTO consulting.
Monmouth Computer Associates began in 2004 and is highly focused on serving its local market, understanding how technology impacts both home and work. The company aims to offer simple, stress-free service. And it has a personal and friendly approach.
308 Drum Point Rd 2nd Floor, Brick Township, NJ 08723 Phone: (732) 782-9070
Exigent
Exigent focuses on local support, providing customized IT services in both NJ and NYC. They offer managed IT services, firewall as a service, business continuity and cybersecurity, hardware and software procurement, IT staffing, and more. Exigent customers also have access to outsourced help desk services based in NJ and Manhattan, as well as virtual CIO services.
Exigent's IT consulting services include infrastructure and network design, strategy and planning, risk assessment and mitigation, compliance and security, design/review of budgets and investments. The company is based in Mt. Arlington, NJ.
400 Valley Rd #203, Mt Arlington, NJ 07856 Phone: (973) 770-0500
Techsperts
Techsperts is another IT company serving NJ and New York City. The company is located in Oradell, NJ, offering cloud consulting, managed IT services, business continuity planning, cybersecurity consulting, and more. They work with companies of all sizes, from small businesses to large enterprises. Like many other companies on this list, Techsperts hires and serves locally so clients can access quick, onsite help.
800 Kinderkamack Rd #101n, Oradell, NJ 07649 Phone: (201) 262-5066
Powersolution
Powersolution is a managed IT service provider for small and medium sized businesses in New Jersey. The company offers managed services, security services, and cloud solutions, as well s business continuity services. Powersolution works in the areas of regulatory compliance, IT consulting, IT projects, and web applications.
As with some of the other IT companies in NJ on this list, Powersolution extends specific IT expertise to various industries. They offer healthcare and medical practice IT services, and services for law firms and legal practices, manufacturing, and accounting and financial companies.
445 Godwin Ave #2, Midland Park, NJ 07432 Phone: (201) 493-1414
Eclipse Integrated Systems
Eclipse Integrated Systems provides managed IT services in New Jersey and Florida, particularly for small businesses. They are located in Bridgewater, NJ, and Ponte Vedra Beach in Florida. Eclipse provides 24/7 tech support and monitoring, along with network management, cloud computing, cybersecurity, data backup and recovery.
Eclipse joins the list of IT companies in New Jersey with a specific focus on certain industries. Clients in the healthcare and private education industries are Eclipse Integrated Systems' speciality, managing data and other aspects of IT for these fields.
77 E Halsey Rd, Parsippany, NJ 07054 Phone: (800) 340-0505
ACE IT Solutions
ACE IT Solutions is a company stretched out across the world, with offices in California, Florida, NYC, India, and of course, New Jersey. This company provides support to small and mid size companies across various industries, with full service IT outsourcing and tech services. Some of their services include network integration, technology assessments, 24-hour help desk services and support, cyber risk management, and business consulting.
These are just a few of the IT services available through ACE IT. Remote monitoring, emergency on site support, vendor management, proactive maintenance, and virtual CIO/CTO services are also popular. ACE IT also advertises private cloud hosting, virtual servers, backup, and cloud security.
5 Dickerson Rd, Hillsborough Township, NJ 08844 Phone: (908) 704-0400
Red74
Working out of Pennington, NJ, Red74 is a managed IT service provider that launched in 2009. The company's expertise lies in small to smidmarket businesses in New Jersey, specifically for financial services and distribution/warehouse management. Clients can opt for partial or total managed IT solutions. On both the financial and logistics sides, Red74 offers security, disaster recovery, IT support services, risk and compliance, and project services.
800 Denow Rd ste t, Pennington, NJ 08534 Phone: (609) 303-3020
Waytek
Waytek is a Philadelphia and South Jersey managed IT service provider offering expertise in healthcare, government, and education. The company offers a wide array of services, from auditing and strategizing IT infrastructure, to monitoring all aspects of a company's IT services. Waytek will enforce network policies, provide backup and disaster recovery, and generate integrated reports. With a 24/7 help desk, Waytek provides around the clock phone and web based support from North America on toll free lines. Clients using this can expect remote administration and troubleshooting informed by real time, secure web based access to all incident details. They do so at any time.
One interesting service Waytek offers is mobile device management, a policy and configuration management service focused on mobile devices, tablets and smartphones. As work devices and Bring Your Own Device policies grow in popularity, mobile device management will certainly be a sought-after service.
535 NJ-38 Suite 165, Cherry Hill, NJ 08002 Phone: (856) 346-9310
PCH Technologies
PCH Technologies, from Sewell NJ, began as PC Helpers in 1997. The company offers IT management, cybersecurity, cloud solutions, infrastructure and security assessments, backup and disaster recovery, and business continuity services. They boast IT consulting, network and wireless design, implementation and management, cloud services, data centre hosting, mobile device management, and more. PCH specializes in finances, construction, transportation, non profit, retail, hospitality, manufacturing, distribution, local government, and the professional services industries.
11 Enterprise Ct #100, Sewell, NJ 08080 Phone: (856) 754-7500
Decker Wright Corporation
The Decker Wright Corporation offers managed IT services, network security, backup and disaster recovery, and cloud hosting solutions, from Red Bank, New Jersey. They have provided Helpdesk support, computer support, consulting and more to small and medium businesses in NJ since 1984. Their goal is to provide enterprise quality support to smaller companies, with a special program called ActivServices.
ActiveServices includes an automatic monitoring infrastructure, detecting issues with servers and workstations before they can create downtime or other problems. It also includes security patches, virus protection updating, and other preventative measures, 24 hours a day and seven days a week. Their industry specific IT services cover healthcare IT, electronic medical records, and IT for law. Business IT services include fax servers, mobile device management, digital signs and billboards, conferencing, and mobile solutions. Finally, Decker Wright also offers security consultation and installation using an IP digital camera system.
628 Shrewsbury Ave # E, Tinton Falls, NJ 07701 Phone: (732) 747-9373
As you can see, there are many options for IT companies in New Jersey! We know that choosing your own service provider can be daunting, especially when there are so many choices. One of the key things to remember is any IT service provider should treat this as a partnership, with solutions that truly improve your company.
Strategic, proactive IT services are typically a better choice than working with a provider who is reactive, fixing breaks as they occur. The more your IT service provider can get ahead of potential issues and mitigate problems before they start, the more successful your company will be.
We are proud to be a strategic, proactive, partnership-based IT company in NJ.
To learn more about the solutions we offer at Integrated Computer Services, get in touch with our team. Call our sales line at 866-708-7455. You can also connect with us using our online contact form.
If you have any questions, please feel free to contact us at: (201) 280-9160
Why Choose Us?
Microsoft Certified Small Business and Azure Cloud Solutions Provider
24/7 Managed Services and Cybersecurity Bundled into Support Plans
100% Customer Satisfaction and 5 Star Google Business Review
100% US Based Nationwide Technical Support Team
Download our brochure to learn more about us

Download our company overview for more information about us

Download Brochure
We Offer:
Microsoft Silver Certified Partner
Dynamic Support | Managed IT
Cloud Computing for Business
Our NJ Services Area

Contact Sales: 201-280-9160