IT Consulting | IT Support | Managed Services | New Jersey Computer Support Services
May 18 2022
Views 860
A Guide To The Top IT Companies In New Jersey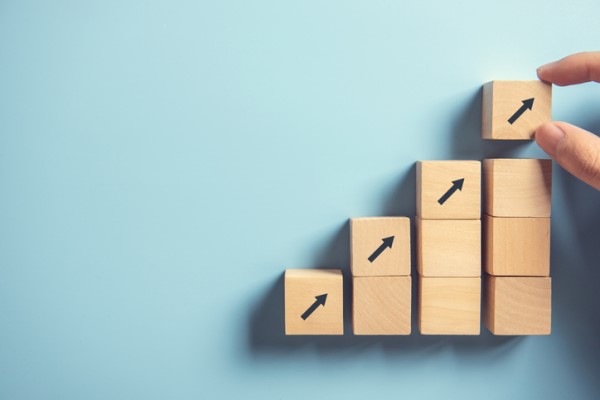 In sprawling New Jersey, it's vital that your business has the best IT solutions. With technology dominating every aspect of business, you need to make sure your processes are secure and protected and you're leveraging the elevation expert software consultancies can offer. This comprehensive article will walk you through the top IT companies in New Jersey.
Who Are the Top IT Companies in New Jersey?
There are over 30+ IT companies in New Jersey. We've done the work for you listing the cream of the crop, with handy details so you can go away and contact the best IT companies immediately.
With more than 20 years of experience protecting our clients' information and software, fixing network issues, improving connection speeds, managed IT, and answering complex IT queries, we're confident to put ourselves at the top of this list.
ICS offers a comprehensive IT helpdesk to New Jersey businesses. Our flat-rate, low-fee, extremely affordable managed service plans run 24/7/365, so you can be sure we're monitoring your systems with an eagle eye at all times. We cover absolutely everything, from data protection to disaster recovery, setting up private clouds, and removing malware.
Details: 65 Harristown Rd #309, Glen Rock, NJ 07452
Ascendant Technologies, Inc. covers everything from IT project management to network solutions. They'll install and maintain secure networks for your business. They also offer cloud migration, backup, and Desktop as a Service.
They focus on customer-facing industries such as real estate, healthcare, and education.
Details: 1 Executive Drive - Suite 210, Somerset, NJ 0887
If you're in the healthcare industry, eSOZO has specialized knowledge that can help you protect and backup important data. Having an IT service ensure your data is secure is essential when your business handles confidential information.
eSOZO is one of the only HIPAA verified IT services in New Jersey.
Details: 200 Route 31, Suite 202, Flemington NJ, 08822
NJ Tech Team are "digital problem solvers." Their expertise includes melding IT and website development for SME businesses. They're a great option for e-commerce businesses who want to scale with a beautiful, successful website and a refreshed brand.
Details: Hasbrouck Heights, New Jersey 07604
Looking for a 'tailored to you' service? IND Corp has a focus on customer relationships that might suit your business well. They offer cybersecurity and general IT consulting services, and have helped clients with over 67k tech and security problems.
Details: 100 South Jefferson Road, Suite 204, Whippany, NJ 07981
Maztek has more than 17 year's experience working alongside SMB's and government agencies. They're completely confident in their ability to keep you and your software safe and maintained. They offer a 90-day money-back guarantee if you aren't completely happy with their services.
Details: 575 Corporate Dr. Suite 4205 Mahwah, NJ 07430
Monmouth Computer Associates offer both corporate and residential tech support. Their focus is on safe, efficient installation, and they're a household name in Monmouth County.
Most of their services are on-site rather than remote, and you can spot them traveling around in their green branded vans.
Details: 308 Drum Point Road, Brick, NJ 08723
Prime Support's IT team offers one convenient monthly rate, so unexpected costs will never surprise you. They provide tech support for the insurance, legal, hedge fund, and medical sectors. They're located in Central New Jersey.
Details: Prime Support IT, 55 Union Place, Summit, NJ 07901
ACE IT Solutions offer IT service with a luxury feel. They're a white-glove service, so they'll pay extra attention to the finest details. They offer managed security and services, compliance in line with local and national regulations, and cloud solutions.
They have offices in New Jersey and New York City.
Details: 619 River Drive, Suite 230, Elmwood Park, NJ 07407
Link High Technologies, Inc. focus on keeping your downtime to a minimum to maximize your software's efficiency. They understand how SMB's operate and implement managed IT that suits these needs, from cloud software to hardware installation on-site.
Details: 51 Gibraltar Drive, 2A, Morris Plains, New Jersey 07950
Baroan's reach spans New Jersey, New York, and Connecticut. They're a highly-trusted, highly-reviewed IT company. They service marketing and staffing agencies, manufacturing and distribution services, and healthcare. They offer server migrations, Microsoft cloud services, and vCIO services, which provides third-party technology consultation.
Details: 385 Falmouth Avenue, Elmwood Park, NJ 07407
Techsperts have a friendly, more-family-than-business approach that their customers appreciate. Aside from the personable experience, they offer cost-effective services with a money-back guarantee if you're not completely satisfied with their work.
For over a decade, they've acted as IT management for small businesses to large enterprises.
Details: 800 Kinderkamack Road, Suite 101N, Oradell, NJ 07649
RED 74 has two specialist areas.
For the finance and investment sectors, their services simplify complex technological landscapes and reduce disruptive technology. They understand that risk reduction and local compliance regulations must be researched and followed.
For the distribution and warehousing sectors, they work closely with their clients to come up with innovative solutions to complex problems.
Details: 800 Denow Road, Suite T, Pennington, NJ 08534
Spec India has offices in both India and New Jersey. They utilize a huge range of advanced technology, code, stacks, and software to give you a fully tailored service.
Among their services offered are business intelligence and analytics, technology consultations, and software testing.
Details: "SPEC Partner", 350 Grove Street, Bridgewater, NJ 08807
QWERTY Concepts offer 24/7 remote IT support. Their cloud computing solutions remove dated infrastructure and protect your data with high-level security. Their goal is to boost morale and improve employee productivity with fast, secure, reliable tech support.
That's not all, either - they also offer various marketing strategies, from SEO to website building.
Details: 371 Hoes Ln, Suite 200-206, Piscataway, NJ 08854
Do I Need to Use the Closest IT Companies Near Me?
Most IT services work remotely, and while there may be hardware to install on-site, they'll travel to you to do so. Make sure your choice is based on the most relevant service for your business, not location.
Secure Your Business With Tailored IT Solutions
Secure IT is one of the most important cogs in business operations. Making sure your data, payment gateways, employee and client information is safe is the only way to run a well-oiled machine.
If you're looking for all this and more from one of the top IT companies in New Jersey, contact us for high-quality security solutions today.
If you have any questions, please feel free to contact us at: (201) 280-9160
Our Credentials and IT Services:
Award Winning (MSP Mentor) Managed Services Provider
Microsoft Silver Certified Partner & Small Business Specialist
Managed IT Security Services Bundled into Support Plans
Your Local and Reliable New Jersey IT Consultants
Download our brochure to learn more about us

Download our company overview for more information about us

Download Brochure
We Offer:
Microsoft Silver Certified Partner
Dynamic Support | Managed IT
Cloud Computing for Business
Our NJ Services Area