IT Consulting | IT Support | Managed Services | New Jersey Computer Support Services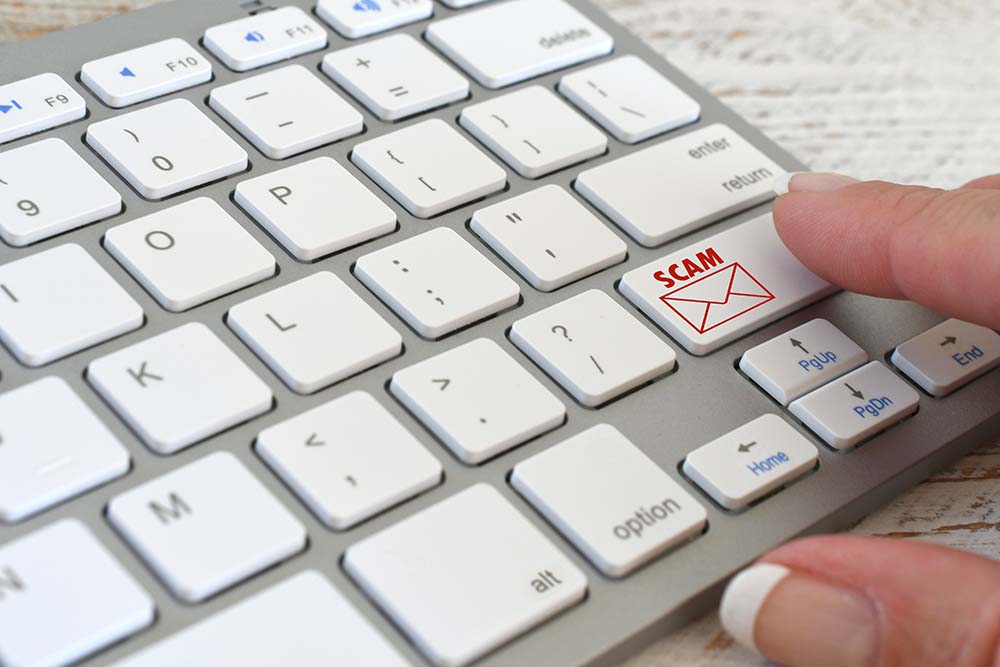 What is a BEC Scam?
Business email compromise (BEC)—also known as email account compromise (EAC)—is one of the most financially damaging online crimes. It exploits the fact that so many of us rely on email to conduct business—both personal and professional.
In a BEC scam, criminals send an email message that appears to come from a known source making a legitimate request, like in these examples:
A vendor your company regularly deals with sends an invoice with an updated mailing address.
A company CEO asks her assistant to purchase dozens of gift cards to send out as employee rewards. She asks for the serial numbers so she can email them out right away.
A homebuyer receives a message from his title company with instructions on how to wire his down payment.
Versions of these scenarios happened to real victims. All the messages were fake. And in each case, thousands—or even hundreds of thousands—of dollars were sent to criminals instead.
How Criminals Carry Out BEC Scams
A scammer might:
Spoof an email account or website. Slight variations on legitimate addresses fool victims into thinking fake accounts are authentic. For example:
Send spear-phishing emails. These messages look like they're from a trusted sender to trick victims into revealing confidential information. That information lets criminals access company accounts, calendars, and data that gives them the details they need to carry out the BEC schemes.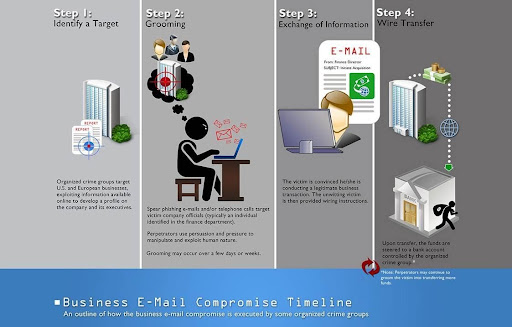 How to Protect Yourself
Be careful with what information you share online or on social media. By openly sharing things like pet names, schools you attended, links to family members, and your birthday, you can give a scammer all the information they need to guess your password or answer your security questions.
Don't click on anything in an unsolicited email or text message asking you to update or verify account information. Look up the company's phone number on your own (don't use the one a potential scammer is providing), and call the company to ask if the request is legitimate.
Carefully examine the email address, URL, and spelling used in any correspondence. Scammers use slight differences to trick your eye and gain your trust.
Be careful what you download. Never open an email attachment from someone you don't know, and be wary of email attachments forwarded to you.
Set up two-factor (or multi-factor) authentication on any account that allows it, and never disable it.
Verify any payment changes and transactions in person or via a known telephone number.
Be especially wary if the requestor is pressing you to act quickly.
Remember: Gift cards are for gifts, not payments.
How to Report
If you or your company fall victim to a BEC scam, it's important to act quickly: Notify management who will institute the Company Incident Response Plan. Such a plan typically includes:
Contacting the financial institution immediately and request that they contact the financial institution where the transfer was sent.
Contacting the local local FBI field office to report the crime.
Filing a complaint with the FBI's Internet Crime Complaint Center (IC3)
References:
If you have any questions, please feel free to contact us at: (201) 280-9160
Why Choose Us?
Microsoft Certified Small Business and Azure Cloud Solutions Provider
24/7 Managed Services and Cybersecurity Bundled into Support Plans
100% Customer Satisfaction and 5 Star Google Business Review
100% US Based Nationwide Technical Support Team
Download our brochure to learn more about us

Download our company overview for more information about us

Download Brochure
We Offer:
Microsoft Silver Certified Partner
Dynamic Support | Managed IT
Cloud Computing for Business
Our NJ Services Area