IT Consulting | IT Support | Managed Services | New Jersey Computer Support Services
Mar 31 2021
Views 145
Zero Trust Network Security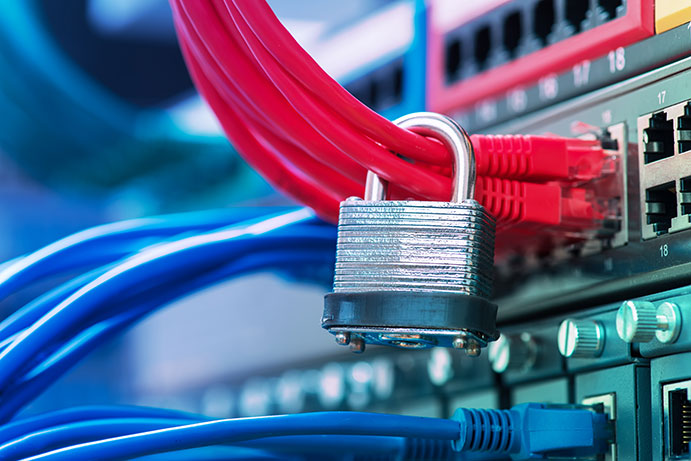 What is Zero Trust Security?
Zero Trust Network Security is a security concept requiring all users to be authenticated, authorized, and continuously validates security configuration before granting or maintaining access to applications and data. Zero Trust security even requires users inside the organizations enterprise network to adhere to these authentications and authorization processes. The Zero Trust principal therefore leverages multifactor authentication, identity, and access management (IAM), and endpoint security to verify users and to uphold a systems security standard or protocol.
The Zero Trust Security vs Traditional Network Security
Traditional Network Security follows a method of "trust but verify". This method automatically trusts users and endpoints which puts an organization at risk from internal actors and allows for any unauthorized users to freely access data once inside the network. Due to the continual maintenance and monitoring, Zero Trust is only truly successful if an organization can monitor and validate users, their devices and privileges at any time, and multiple times.
Zero Trust User Attributes to Monitor
As Zero Trust security policies and protocols rely on real-time monitoring of user attributes, it is key to monitor the following user attributes:
Users identity
User Logins
Incident Detections
Endpoint Hardware
Operating System & Versions
Patch Level
Vulnerabilities
New Users
Firmware
Network Access Privileges
Is Zero Trust Effective?
Zero Trust security methods are one of the most effective ways for companies, small businesses, and enterprises to control access to applications, networks, and internal critical data. Zero Trust is an added layer of security for companies as they increase the number of endpoints within their network and expand their infrastructure into cloud-based applications and servers. Zero Trust security methods can help organizations to maintain breaches and minimize the damage caused by unauthorized users or internal actors.
4-Point Method of Zero Trust Security
The Zero Trust method can be broken down into 4 principles. The first, to reassess trusted sources. Since this model assumes that attacks can be inside or outside of the network, every request to access the network system must be authenticated, authorized, and further encrypted for protection. The second principle is to leverage multifactor authentication (MFA). Multifactor authentication is a common way to confirm a user's identity and relies on two evidence of the user's credibility – which can come in the form of email or text verification, or a logic-based exercise. The third point is by utilizing and leveraging real-time information to monitor and identify any malicious activity. Improving breakout time, which is time between a security compromise on an initial machine, before moving to other systems on the network. The last point is implementing a multivarious security protocol and strategy. These network security solutions may include endpoint monitoring, detection, and response.
Need Zero Trust security or want to prevent data breaches on your network? Call ICS today and we will help your small business or enterprise improve its network security infrastructure with Zero Trust methods.
If you have any questions, please feel free to contact us at: (201) 280-9160
Why Choose Us?
Microsoft Certified Small Business and Azure Cloud Solutions Provider
24/7 Managed Services and Cybersecurity Bundled into Support Plans
100% Customer Satisfaction and 5 Star Google Business Review
100% US Based Nationwide Technical Support Team
Download our brochure to learn more about us

Download our company overview for more information about us

Download Brochure
We Offer:
Microsoft Silver Certified Partner
Dynamic Support | Managed IT
Cloud Computing for Business
Our NJ Services Area