IT Consulting | IT Support | Managed Services | New Jersey Computer Support Services
ICS, Inc. Attains Microsoft Small Business Specialist Certification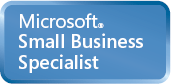 Integrated Computer Services - Microsoft Small Business Specialist Glen Rock, NJ, March 29, 2008 - Integrated Computer Services, Inc. announced today that it has attained the Small Business Specialist certification from Microsoft. To attain this new certification, Integrated Computer Services has demonstrated expertise in planning and building Microsoft solutions for small businesses.
Learn About Our Small Business Networking Services
"We are thrilled to have Microsoft recognize our team for their past and present efforts in supporting small and medium sized businesses." said Michal Cardella, Lead Systems Engineer of Integrated Computer Services. "The Small Business Specialist (SBS) certification shows that we have proven to possess the technical and consulting ability required to deliver high-value, strategic solutions for small businesses. The Small Business Specialist status also provides Integrated Computer Services with early line of sight to new products, services and programs from Microsoft, which can extend the value we bring to our clients. Integrated Computer Services is focused on taking small businesses to a more successful end state over their competition."
Mr. Cardella explained "Our Microsoft solutions specialists have both the technical expertise and business domain knowledge to help small business customers take full advantage of Microsoft's technology offerings. Many business owners are not aware that Microsoft has a very stringent testing process making the certification a difficult task. As it should be," said Cardella. "When a business owner hires an IT company to design, install, and manage their computer network, they deserve the very best, and Integrated Computer Services is proud to be recognized as one of the best."
As part of the Small Business Specialist Community, Integrated Computer Services will receive a rich set of support from Microsoft, including access to training specifically designed to benefit small business customers. The Small Business Specialist Community, available as part of the Microsoft Partner Program, was developed in response to input from customers and partners that expressed a need to build easier connections that enable small-business customers to quickly and easily identify technology partners best suited to support them.
Integrated Computer Services, founded in 2002, provides IT/network support and solutions to businesses in NJ. They are headquartered in Glen Rock, NJ and support clients in Bergen, Passaic, Essex, Hudson, Morris and Union Counties. Integrated Computer Services has accumulated over 20 years of experience with its team and strives to meet the growing needs of small and medium business.
Call now to speak with a technology specialist: (201) 280-9160
ICS IT Support Plans Provides You With an Affordable Way to Maximize the Business Value of Your Network
Increase operational efficiency and boost profitability
Professional on-demand helpdesk support
Improve network & data security
Maximize uptime and business efficiency>
Take corrective action before problems occur
Comply with Regulations
Business Continuity Planning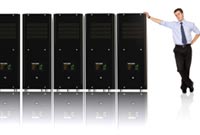 FREE NJ ON-SITE NETWORK EVALUATION
Why Choose Us?
Microsoft Certified Small Business and Azure Cloud Solutions Provider
24/7 Managed Services and Cybersecurity Bundled into Support Plans
100% Customer Satisfaction and 5 Star Google Business Review
100% US Based Nationwide Technical Support Team
Download our brochure to learn more about us

Download our company overview for more information about us

Download Brochure
We Offer:
Microsoft Silver Certified Partner
Dynamic Support | Managed IT
Cloud Computing for Business
Our NJ Services Area

Contact Sales: 201-280-9160