IT Consulting | IT Support | Managed Services | New Jersey Computer Support Services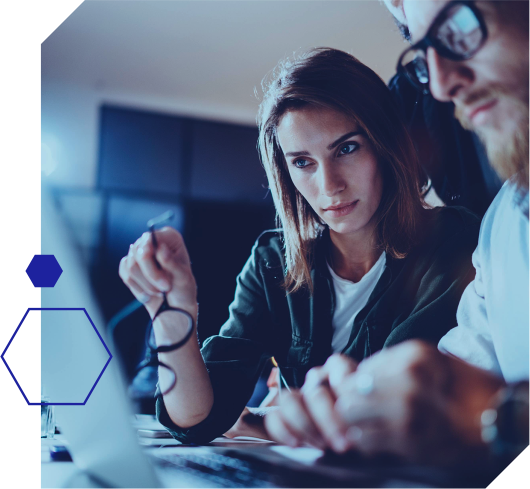 Our proactive IT consulting services empower businesses like yours to optimize their IT infrastructure, maximize productivity, and minimize risks. We are not just about selling hardware or implementing cloud solutions; we are about crafting a custom-tailored IT strategy that aligns with your business goals and elevates your operations to the next level.
New Jersey's Top IT Consultants: Comprehensive Solutions for Every Business Need
IT Consulting New Jersey - Work with New Jersey's Top IT Consultants
IT Compliance Consulting
24/7 Cyber Security Managed Detection and Response Services Consulting
Zero Trust Security Consulting - Allow listing of Applications, Storage Control, Ringfencing
24/7 Office 365 Cyber Security Consulting
Multifactor Authentication Consulting
Disaster Recovery Planning and Consulting
Cloud Computing Strategy Consulting
Microsoft Office 365 Consulting
Small and Medium Business IT Consulting Services
Exchange Hosting and On-premise Exchange Server Consulting
Server Virtualization Consulting
Virtual Server Clustering, Replication, Load Balancing, and High Availability Consulting
Datacenter Consulting
Remote Office Connectivity (VPN Security) Consulting
Work From Home IT Security Consulting
Employee Productivity Monitoring and Consulting
Professional On-demand Helpdesk IT support Consulting
Complete IT Consulting For New Business Startups
Business to Business IT consulting services
Our IT Services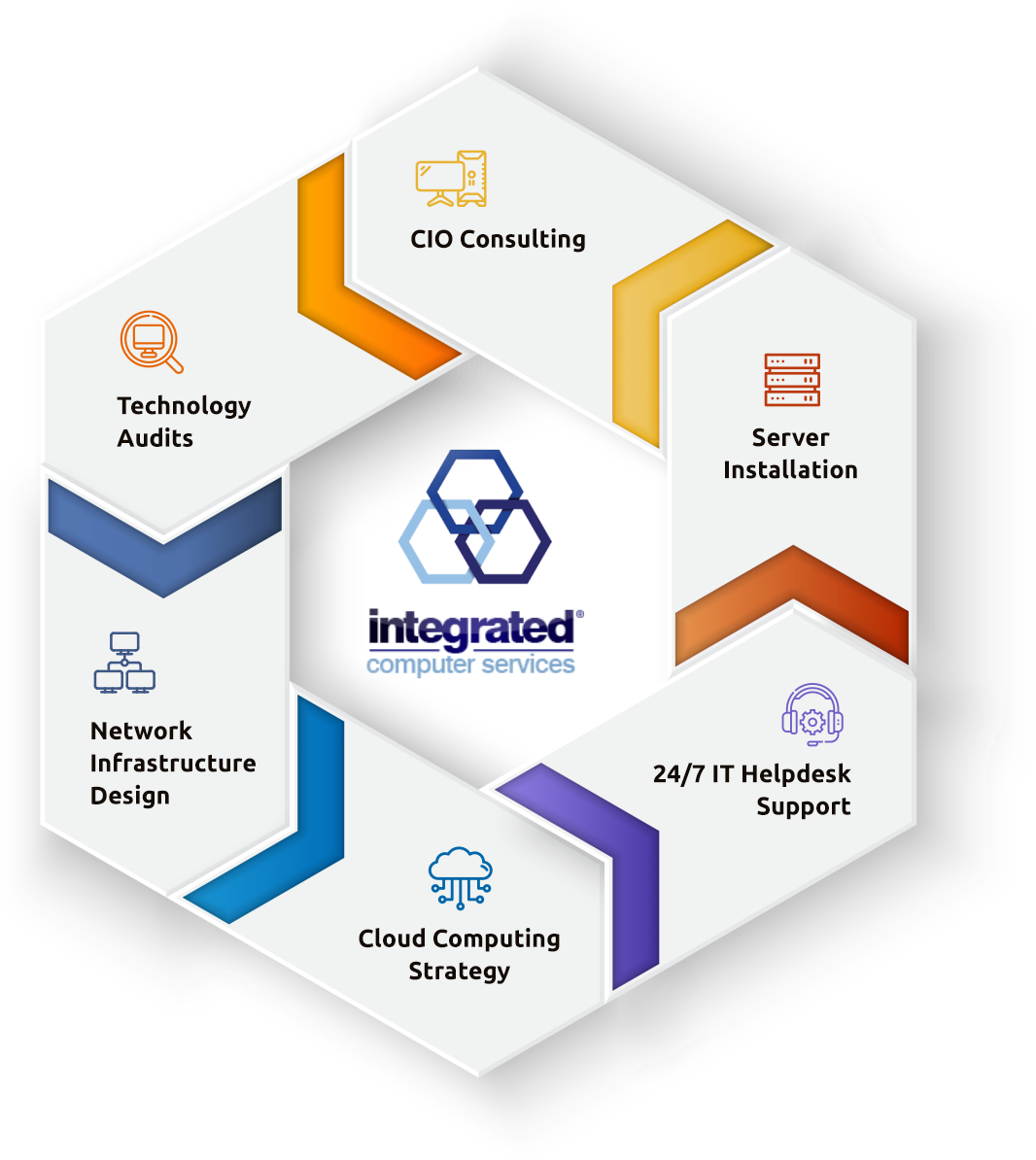 ICS handles 100% of our Windows environment, Network, Office devices and cyber security. Since we signed with ICS, they have been invaluable in helping us stay up to speed with adequate Cyber Security. They have helped with 3rd party vendors including our Cyber Insurance Carrier among others to recommend and implement the proper tools to ensure our network is secure and our customer data remains safe.

I could not be more pleased with the tech support provided by Mazzy who works with this company. He is extremely knowledgeable and handles every problem sent to him in a very timely and proficient manner. He is definitely an asset to this great company!! I would highly recommend using Integrated computer services for all your technical support needs.

My experience with Mazzy and the whole Integrated team has been nothing but positive. They go above and beyond to meet your needs. They are a great partner to have with your organization.

I want to thank the entire staff of Integrated Computer Services! They are always helpful on our "mayday mayday, computer down" moments. A special thanks to Mazzy and Jake! You guys are awesome!

The team at ICS has always been quick to respond to any issue we may have had with out IT services. They provide competent and professional support with calmness and understanding when the issue at hand is usually stressful for our small company. They provide a great peace of mind.

I build our company network from the ground up and nurtured it for 10 years, until it got to be too big to handle on my own. We had another IT vendor that just wanted to sell us stuff and make money off us, and tried repeatedly to take away my admin rights...

Quick, efficient, trust worthy, and complete describe Integrated Computer Services. They get the job done for us each and every time and always have excellent insight as to how to avoid a similar issue going forward.

I am a Paralegal at the Law Offices of Weiner & Mazzei in Passaic, New Jersey. We hired ICS over the summer months and they have done an excellent job. They are professional, efficient and provide a high level of customer service. If your company needs a good computer help desk company do not hesitate to call these guys. They are good and affordable.

Working with integrated has been the best experience with a tech business. Thank you Mike, Mazzy & Staff for having patience and everything you guys do for us everyday!

Our company has been working with ICS for 4+ years, and we constantly have had positive experiences with them. All ICS staff are wonderful! We are a fast growing company and always in need of technical support and they are always there to help, and most importantly are very patient with everyone. They respond to our requests in a timely manner and are able to fix the problem remotely...

Always the best move to call ICS. Very helpful each and every time. Quick response time and always available to get the job done. I like that they take the extra step to explain what they are doing and why they are doing it. Never reluctant to answer any questions we may have. A professional group for sure.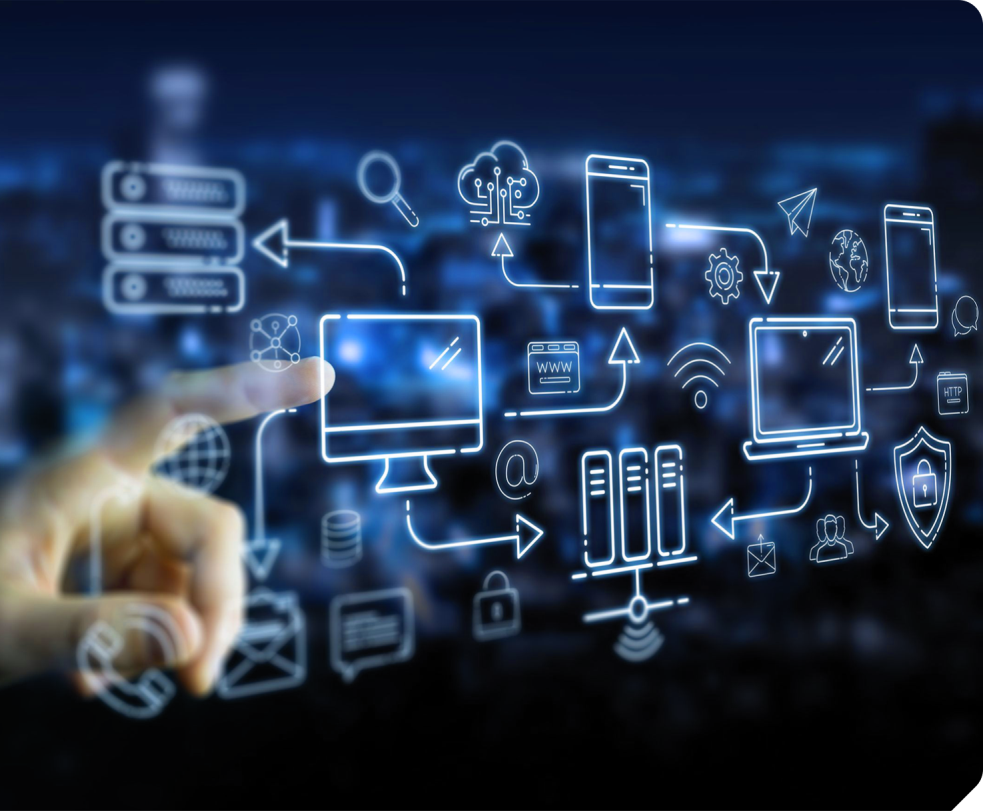 Elevate Your Business with Comprehensive IT Consulting Services in New Jersey
ICS is a New Jersey IT provider with over a century of expertise and offers a comprehensive suite of managed and consulting services to businesses of all sizes. Our team of experts is dedicated to helping you protect and optimize your IT infrastructure.
Ready to power your business forward?
IT security and IT consulting are two of the most important investments you can make for your business. Contact ICS to receive a comprehensive suite of IT security and IT consulting services to help you protect your business and achieve your goals. Schedule A Free IT Assessment today.
Schedule A Free IT Assessment
Contact Sales: 201-280-9160