IT Consulting | IT Support | Managed Services | New Jersey Computer Support Services
Integrated Computer Services, Inc. Privacy Policy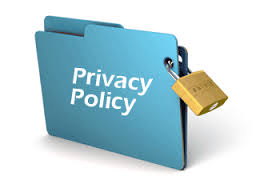 This privacy policy was last updated on April 24th 2023.
Integrated Computer Services, Inc. is committed to protecting your privacy. This privacy policy details the manner in which we collect information relating to your visit to our website and how we use it. By accessing Integrated Computer Services, Inc. websites, you are consenting to the information collection and use procedures described in this privacy policy. If you do not agree to this privacy policy, do not use the Integrated Computer Services, Inc. websites, download any of the data from them or provide information to Integrated Computer Services, Inc. by e-mail or other means.
Information Collection

We collect the following information:
Directly from you - On some of the pages we may ask for personal information in order to provide you a service or carry out a transaction. Our forms request the following:
Name
Email Address
Phone Number
Company name (optional)


You are not required to provide this information. In any case you do not, it will not be possible for us to provide you the requested service or transaction.

Automatically - We collect information about your visit to our sites, what pages you view and other actions taken within Integrated Computer Services, Inc. sites. When you visit our site, a cookie may be placed on your machine or may be read if you have visited the site previously.*

Information Use

We use your personal information for the following purposes:
To ensure our site is relevant to your needs.
To deliver services, such as newsletters, events, training or software, upon your request or purchase.
To help us create and publish content most relevant to you.
To alert you to product upgrades, special offers, updated information and other new services from Integrated Computer Services, Inc., if you so request.


We do not sell, rent, or lease our customer lists to third parties: When collecting contact information that might be used to intimate you about our products and services, we will always give you the opportunity to opt-out of receiving such communications. Each e-mail we send includes an unsubscribe link allowing you to stop delivery of that type of communication. If you elect to unsubscribe, we will remove you from the relevant list within 10 business days.

Your personal information and other information related to your online activity at the Integrated Computer Services, Inc. website will not be given to any outside organization for any purpose other than those listed below:

To Service Providers: Integrated Computer Services, Inc hires other companies to provide services on our behalf, for instance web hosting, processing transactions, and analyzing our websites. We provide these companies with only those parts of your information they require to deliver those services. These companies and their employees are prohibited from using that personal information for any other purpose.

To Compliance: In case of legal compliance, with regard to certain transactions, we may disclose some or all of your information to financial institutions, government entities or other entities involved in legal compliance administration.

Others: Certain information may be shared with our partners only for purposes described in 'Information Use' above. For example, if you request that a sales person contact you, we may pass your request to a local reseller partner, if that is appropriate.


Changes to this policy: Integrated Computer Services, Inc reserves the right to update this privacy policy from time to time. We encourage you to periodically review this privacy policy to stay informed about our policies on the information we collect. Your use of our products and services constitutes your agreement to this privacy policy and any updates.
Additional Utilities
We partner with Microsoft Clarity and Microsoft Advertising to capture how you use and interact with our website through behavioral metrics, heatmaps, and session replay to improve and market our products/services. Website usage data is captured using first and third-party cookies and other tracking technologies to determine the popularity of products/services and online activity. Additionally, we use this information for site optimization, fraud/security purposes, and advertising. For more information about how Microsoft collects and uses your data, visit the Microsoft Privacy Statement.
Additionally, we partner with VWO to provide A/B testing in order to optimize and improve user experience. Website usage data is captured using technologies like cookies, web logging, and/or other direct and indirect methods. For more information visit the VWO Privacy Policy

Contact Us
If you have questions regarding our Privacy policy and/or our general practices or would like to opt out or change the information we have on file, please email us at [email protected] or call/send your comments to:
Integrated Computer Services, Inc
65 Harristown Road Suite 309
Glen Rock, NJ 07470
(888) 941-7770

If you feel that we are not abiding by this privacy policy, you should contact us immediately via the email or telephone number provided above.

*Cookies are used to remember the information provided by you so that you do not have to fill it again when you download the same product or any other Integrated Computer Services, Inc. product. Cookies will be placed only for the specified purpose and your information will not be used otherwise. You have the option to disable cookies on your computer.
Why Choose Us?
Microsoft Certified Small Business and Azure Cloud Solutions Provider
24/7 Managed Services and Cybersecurity Bundled into Support Plans
100% Customer Satisfaction and 5 Star Google Business Review
100% US Based Nationwide Technical Support Team
Download our brochure to learn more about us

Download our company overview for more information about us

Download Brochure
We Offer:
Microsoft Silver Certified Partner
Dynamic Support | Managed IT
Cloud Computing for Business
Our NJ Services Area

Contact Sales: 201-280-9160