IT Consulting | IT Support | Managed Services | New Jersey Computer Support Services
Next-Generation Small Business Computer Support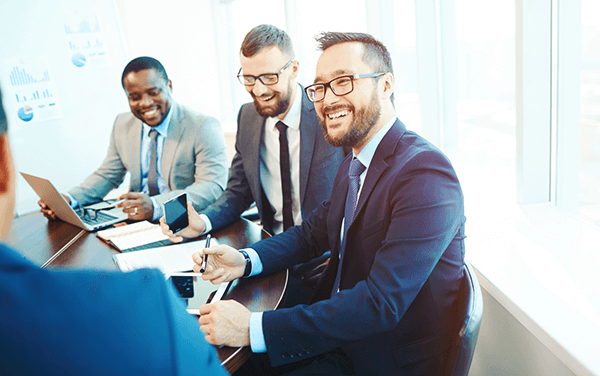 If you operate a small to medium-size business, you know how tough it can be to complete with larger, more established organizations that have access to advanced technologies and applications that allow them to do business more quickly and more seamlessly. Not only are their employees more easily able to do their jobs, their customers also benefit from faster, more efficient service.

Now, with ICS's Small Business Computer Support services, you can ramp up your company's productivity with next-gen technologies and supports designed to increase speed and efficiency from top to bottom.
Small Business Computer Support Overview
ICS brings a huge variety of enterprise-level technologies to clients who leverage any of our small business computer support and services. While we hand-select and customize each one of the products we bring to our SMB clients, some examples of the technologies we offer include:
Office 365 for Business: We have extensive knowledge of Office 365 features and plans, so we can match your business with the best plan. To help you get up and running, we can offer migration assistance and support, either as an addition to your IT team or as a fully managed service. Email archiving, managed premium antispam, and secure, encrypted email services enhancements available.
Microsoft Exchange: Take your organization to the next level with enterprise-level email and powerful scheduling and collaborative software. By upgrading to a Microsoft Exchange Server 2016 setup, you'll be able to tap into a feature-rich experience that lives on your own servers yet offers access from tablets, phones, desktops, and the web. Our experts can seamlessly migrate your organization to a Microsoft Server Exchange 2016 setup as well as provide comprehensive ongoing maintenance and support.
Google Cloud and Amazon AWS: Tap into the powerful, flexible infrastructures Amazon and Google are known for, and benefit from top-notch reliability, end-to-security, advanced productivity features, and intelligent design with cloud computing from companies known for their revolutionary technologies.
Service AND Support
Installing these systems and applications is only one aspect of the small business computer support we provide. We also provide employee training and remote help desk support, enabling you to get the most from your technology investments. In addition, our clients benefit from having complete access to these technologies since we monitor them for issues, install critical updates and ensure they are constantly operating at peak efficiency.
Even organizations that have in-house IT teams often choose ICS to install these new applications, since we have the benefit of hundreds of successful installs under our belts, and, what's more, we can get you up and running after-hours, on weekends, or during the holidays, thus avoiding or minimizing downtime.
Next-Gen Enterprise-Level Tech for SMBs
Our small business computer support services bring enterprise-level technologies to your organization, enabling you to compete with large corporations. Your employees benefit from increased productivity and your customers enjoy faster service. Want to grow your company faster or expand into new areas?
Streamline your business operations with ICS's comprehensive suite of small business computer support services. Call us today to learn more!
Why Choose Us?
Microsoft Certified Small Business and Azure Cloud Solutions Provider
24/7 Managed Services and Cybersecurity Bundled into Support Plans
100% Customer Satisfaction and 5 Star Google Business Review
100% US Based Nationwide Technical Support Team
Contact Sales: 201-280-9160