IT Consulting | IT Support | Managed Services | New Jersey Computer Support Services
NJ Virus Removal and Virus Prevention Services

We are experts in removing viruses, worms, spyware and adware. We can assist you on-site at your office with a 2 hour response time and a turnaround of 24 hours or less. Our experienced technicians will quickly bring your office or home computers back to the healthy status. Integrated Computer Services will assist you in both prevention and removal of the latest viruses, aggressive malware and spyware.
NJ Virus Security and Antivirus Software Management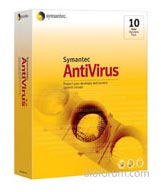 Data security has become increasingly more important these days for all businesses. Having quality antivirus software will prevent your systems from becoming infected with viruses, spyware, malware, spam, and eliminate critical down-time. We offer corporate level antivirus solutions for small, medium and large businesses. Symantec Antivirus Corporate Edition / Symantec Endpoint Protection is our antivirus software of choice.
What are Spyware and Adware?
Spyware is computer software that is installed surreptitiously on a personal computer to intercept or take partial control over the user's interaction with the computer, without the user's informed consent.
While the term spyware suggests software that secretly monitors the user's behavior, the functions of spyware extend well beyond simple monitoring. Spyware programs can collect various types of personal information, such as Internet surfing habit and sites that have been visited, but can also interfere with user control of the computer in other ways. This includes installing additional software, redirecting Web browser activity, accessing websites that will cause more harmful viruses, or diverting advertising revenue to a third party. Spyware can even change computer settings, resulting in slow connection speeds, different home pages, and loss of Internet or other programs.
Every computer must have virus and spyware protection, we can supply the tools you need to keep your computer healthy. Integrated Computer services will assist you in both prevention and removal of the newest viruses and aggressive ads, popups and spy ware.
Why Choose Us?
Microsoft Certified Small Business and Azure Cloud Solutions Provider
24/7 Managed Services and Cybersecurity Bundled into Support Plans
100% Customer Satisfaction and 5 Star Google Business Review
100% US Based Nationwide Technical Support Team
Download our brochure to learn more about us

Download our company overview for more information about us

Download Brochure
We Offer:
Microsoft Silver Certified Partner
Dynamic Support | Managed IT
Cloud Computing for Business
Our NJ Services Area

Contact Sales: 201-280-9160