IT Consulting | IT Support | Managed Services | New Jersey Computer Support Services
NJ BlackBerry Enterprise Server Setup & Installation for New Jersey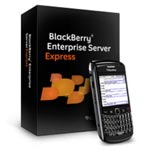 NJ Blackberry Enterprise Server Setup and Support for New Jersey
Do you host your own in-house Exchange E-mail Server? Would you like to extend the benefits of your current email messaging solution to your mobile workforce? We offer comprehensive BlackBerry Enterprise Server Installation Services for New Jersey and the Metro area.
Request a Proposal
NJ Blackberry Enterprise Server Installation Services for New Jersey -
The BlackBerry Enterprise Solution provides two-way wireless synchronization to email; calendar, contacts, tasks, notes; instant messaging, web-based enterprise applications and services.
Benefits of BlackBerry Enterprise Server Setup and Installation Services:
Wireless access via your BlackBerry to your corporate email, data, organizer & more
Full wireless synchronization of Outlook email
Two-way wireless Synchronization of Sent Items and Inbox Subfolders
Two-way wireless synchronization of Notes and Tasks
Two-way wireless synchronization of calendar
Two-way wireless synchronization address book (contacts)
Advanced security features: End-to-end encryption and behind-the-firewall integration
Ability to wirelessly erase data off Blackberry handheld in event of handheld loss or theft
All handheld contacts are instantly backed up to the Blackberry Enterprise Server
Wireless access to file shares and data drives on your corporate servers
Overview of NJ Blackberry Enterprise Server Setup and Installation Services:
A component of the BlackBerry Enterprise Solution, BlackBerry Enterprise Server is robust software that acts as the centralized link between wireless devices, enterprise applications and wireless networks. Designed to meet the needs of enterprise and government organizations, it provides a proven, secure, open architecture for globally extending wireless communications and corporate data to mobile users.
Advanced Security Features — BlackBerry Enterprise Server delivers end-to-end Advanced Encryption Standard (AES) or Triple Data Encryption Standard (Triple DES) encryption that helps ensure the confidentiality and integrity of wirelessly transmitted information from behind the firewall to wireless devices in the field. With support for more than 100 over-the-air wireless IT policies and commands that enable IT administrators to wirelessly enforce security settings, BlackBerry Enterprise Server meets even the most stringent IT requirements.
Simplified Deployment and Management — BlackBerry Enterprise Server helps increase IT productivity and reduce administrative overhead by enabling centralized control and management, including role- and group-based administration capabilities.
Applications — BlackBerry Enterprise Server is the leading wireless platform for wireless email, Personal Information Management (PIM), instant messaging (IM) and other corporate data. With the majority of customers accessing non-email content while in the field, BlackBerry Enterprise Server is proven in delivering more than email to mobile users.
Cost savings — Leverage your existing investments in applications and infrastructure to maximize your investment and lower your Total Cost of Ownership (TCO). Standards-based protocols and development tools included with BlackBerry Enterprise Server allow you to leverage your existing technology investments.
Signup for a Complimentary Technology Assessment
Call today for a Complimentary technology assessment:1.866.413.9400
Why Choose Us?
Microsoft Certified Small Business and Azure Cloud Solutions Provider
24/7 Managed Services and Cybersecurity Bundled into Support Plans
100% Customer Satisfaction and 5 Star Google Business Review
100% US Based Nationwide Technical Support Team
Download our brochure to learn more about us

Download our company overview for more information about us

Download Brochure
We Offer:
M Silver Certified Partner
Dynamic Support | Managed IT
Cloud Computing for Business
Our NJ Services Area

Contact Sales: 201-280-9160