IT Consulting | IT Support | Managed Services | New Jersey Computer Support Services
Microsoft Exchange Server 2016 Setup and Support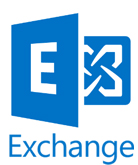 Exchange Server 2016 Setup
Does your business rely on an outdated version of Microsoft Exchange? Are you ready to take your organization to the next level with enterprise-level email and powerful scheduling and collaborative software? By upgrading to a Microsoft Exchange Server 2016 setup, you'll be able to tap into a feature-rich experience that lives on your own servers yet offers access from tablets, phones, desktops, and the web. Best of all, the experts at ICS can seamlessly migrate your organization to a Microsoft Server Exchange 2016 setup as well as provide comprehensive ongoing maintenance and support.

Request a Proposal for Exchange Server 2016 Setup
Call now to speak with a technology specialist: (201) 280-9160
PROPOSAL REQUEST FOR EXCHANGE 2016
Exchange Server Setup and Support Services Include:
Microsoft Exchange Server 2016 setup, maintenance and support
Upgrades to Microsoft Exchange Server 2016
Microsoft Exchange Server 2003 2007 2010 2013 and 2016 migrations
Microsoft Exchange Server support and troubleshooting
Microsoft Exchange Server Monitoring and Maintenance
Barracuda Spam Firewall Setup and Installation
ICS is an award winning Microsoft Certified Silver Partner and Small Business Specialist
As a Microsoft Certified Partner, we are experts at managing and deploying Microsoft' Windows' networks. Our network solutions help you protect your data, increase productivity, and present a more professional image to customers.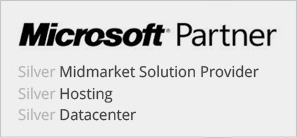 ICS Plan of Action:
Microsoft Exchange Server Readiness Assessment We will review your current environment, including the Windows 2003 / 2008 / 2008R2 / 2012 domain, network and SMTP architectures. Required changes or issues that may pose undue risk for the migration will be documented over the course of the assessment
Microsoft Exchange Server 2016 Planning, Design and Implementation We will analyze business requirements and map them to Microsoft Exchange Server capabilities. Then, the physical and logical design of the Exchange Server architecture will be defined along with the major tasks that will take place over the course of the installation, upgrade or migration project.
E-mail Server Archiving & Storage Assessment This service is designed to gather metrics on current usage profiles and data retention as well as gather usage metrics for servers and storage and network traffic. The information is then reviewed and recommendations on system configuration are developed based on performance results and the number of anticipated users.
FREE 30 Day Trial for ICS Secure Remote Data Backup This services provides an Exchange database, transaction log and Exchange mail level backup of Exchange Server 2016 for 30 days.
ICS 30-Day Labor and Services Warranty This service provides complete maintenance and support for Exchange 2016 for 30 days after project completion.
Complete documentation and basic training will be conducted for the ongoing maintenance of the system.
NJ Microsoft Exchange Server 2016 Support ICS offers flexible support plans targeted to meet the needs of help desk personnel or IT professionals, including on-site and telephone support.

Request a Proposal for Exchange Server 2016 installation and support
New Jersey Exchange Server 2016 Setup & Support Services Overview
Exchange Server 2016 New Features
Simplified Architecture: Exchange Server 2016 setup combines the mailbox and client access roles for easily scalable deployments.
Security and Compliance: Data loss prevention (DLP) in the Exchange Server 2016 setup includes more sensitive information types, while enhanced auditing enables improved reporting and better integration with third-party tools.
More Efficient and Reliable: With Exchange 2016, organizations can decrease the number of Exchange Servers and simplify maintenance and support, while improving reliability and redundancy.
Improved Collaboration: With several enhancements including a new approach to attachments that eliminates versioning headaches, Exchange Server 2016 makes working together on documents easier and more efficient.
DLP (Data Loss Prevention): feature helps keep your organization safe from users sending sensitive information to unauthorized people.
More Secure: Built in antimalware along with built-in antispam and antivirus protection
Mobile Productivity: Exchange Server 2016 powers the latest Outlook experiences on phones, tablets, desktops, and the web so you and your team can get more done, no matter where you are.
Microsoft Exchange Server's goal is to support people and organizations as their use of technology evolves from a simple communicative focus to a more dynamic and synergistic one. Exchange 2016 can be deployed via on-premise servers or in the cloud, and, regardless of the size and complexity of your organization, it can easily reap the benefits of Exchange 2016's feature-rich, powerful email and collaboration tools with none of the headaches. As a Microsoft-certified Silver Partner and Small Business Specialist, ICS is able to offer expert-level installation, management, monitoring, and support of our New Jersey business clients' Microsoft Exchange Server 2016 setup. Simply contact one of our IT experts to get started.

Why Choose Us?
Microsoft Certified Small Business and Azure Cloud Solutions Provider
24/7 Managed Services and Cybersecurity Bundled into Support Plans
100% Customer Satisfaction and 5 Star Google Business Review
100% US Based Nationwide Technical Support Team
Download our brochure to learn more about us

Download our company overview for more information about us

Download Brochure
We Offer:
Microsoft Silver Certified Partner
Dynamic Support | Managed IT
Cloud Computing for Business
Our NJ Services Area

Contact Sales: 201-280-9160