IT Consulting | IT Support | Managed Services | New Jersey Computer Support Services
NJ Exchange Server 2010 Setup, Installation and Support for New Jersey
New Jersey Exchange Server 2010 Setup, Installation and Support
Do you have a legacy version of Microsoft Exchange and want to migrate to the latest version? Is your NJ business in need of enterprise class email, scheduling and collaborative software? Integrated Computer Services can provide your business with comprehensive Microsoft Exchange Server 2010 installation, maintenance and support services.
Request a Proposal for Exchange Server 2010 Setup
NJ Exchange Server 2010 Installation and Consulting Services for New Jersey - We can ensure that your local and remote mail users get the salability, reliability, security and performance that they require. Our Exchange technicians are highly trained and Microsoft certified to assure the highest level of service
REQUEST A PROPOSAL FOR EXCHANGE 2010
Exchange Server Setup and Support Services Include:
ICS is an award winning Microsoft Certified Silver Partner and Small Business Specialist
As a Microsoft Certified Partner, we are experts at managing and deploying Microsoft® Windows® networks. Our network solutions help you protect your data, increase productivity, and present a more professional image to customers.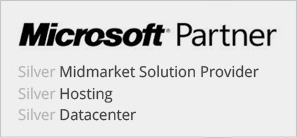 Call now to speak with a technology specialist: (201) 280-9160
ICS Plan of Action:
Microsoft Exchange Server Readiness Assessment – We will review your current environment, including the Windows 2000 / 2003 / 2008 domain, network and SMTP architectures. Required changes or issues that may pose undue risk for the migration will be documented over the course of the assessment.
Microsoft Exchange Server 2007 Planning, Design and Implementation – We will analyze business requirements and map them to Microsoft Exchange Server capabilities. Then, the physical and logical design of the Exchange Server architecture will be defined along with the major tasks that will take place over the course of the installation, upgrade or migration project.
E-mail Server Archiving & Storage Assessment – This service is designed to gather metrics on current usage profiles and data retention as well as gather usage metrics for servers and storage and network traffic. The information is then reviewed and recommendations on system configuration are developed based on performance results and the number of anticipated users.
Complete documentation and basic training will be conducted for the ongoing maintenance of the system.
Microsoft Exchange Server 2007 Support – ICS offers flexible support plans targeted to meet the needs of help desk personnel or IT professionals, including on-site and telephone support.
New Jersey Exchange Server 2010 Installation & Support Services Overview
Exchange Server 2010 Overview
Achieve new levels of performance and reliability with our NJ Microsoft Exchange Server 2010 Installation, Configuration and Support Services. With features that give your organization flexible, cost-effective communication that also simplify your administration, please your users by providing greater mobility and help protect your communications, Microsoft Exchange Server can lower your messaging costs by 50 - 80%.
Ever-changing business conditions require you to be agile. Exchange Server 2010 lets you tailor your deployment to your unique needs while providing you with reliability and a simplified way to keep communications continuously available for your users. From virtually any platform, device or web browser, users have the freedom to securely access all of their communications, from voice mail, instant messaging, email and more. When it comes to your email infrastructure, Exchange Server 2010 helps you manage risk while delivering integrated compliance, control and protection tools.
Built-in Protection
Exchange Server 2010 offers built-in protective technologies to keep your business moving, reduce spam and viruses, enable confidential communications, and help your company to be compliant.
Key Benefits :
Keeps communication alive and e-mail flowing with enterprise-class availability and reliability
Helps safeguard users and the organization's valuable data from the harmful effects of spam and viruses
Provides trusted communications within the organization automatically and without added cost or complexity
Simplifies regulatory compliance in a way that supports the different needs of employees, compliance managers, and messaging administrators
Operational Efficiency
Exchange Server 2010 enables new levels of operational efficiency through capabilities that optimize hardware and networking investments and features that help make administrators more productive.
Key Benefits :
Gets more from hardware, software, and network investments through the power of x64 computing and bandwidth-optimizing routing algorithms
Improves administrator productivity by making it easier to find and fix problems, and automate tasks more simply
Drives deployment efficiencies with automatic client connections, a new server roles-based architecture, and improved diagnostics and monitoring
Simplifies integrating Exchange Server data within line-of-business applications and third-party solutions through new Exchange Web Services
The Outlook Experience
In addition to benefits and capabilities described above, Exchange Server 2010 offers the best integration with the broadest range of clients. Exchange Server supports a complete Outlook experience, from Outlook on the desktop to Outlook Web Access, Outlook Mobile, and the new Outlook Voice Access, a feature of Exchange Unified Messaging. Exchange Server also integrates with Microsoft Windows SharePoint Services and other Office applications as well as third-party systems and devices.
Why Choose Us?
Microsoft Certified Small Business and Azure Cloud Solutions Provider
24/7 Managed Services and Cybersecurity Bundled into Support Plans
100% Customer Satisfaction and 5 Star Google Business Review
100% US Based Nationwide Technical Support Team
Download our brochure to learn more about us

Download our company overview for more information about us

Download Brochure
We Offer:
Microsoft Silver Certified Partner
Dynamic Support | Managed IT
Cloud Computing for Business
Our NJ Services Area

Contact Sales: 201-280-9160