IT Consulting | IT Support | Managed Services | New Jersey Computer Support Services
JUNE 17 2019
Views 848
The Advantages Of Office 365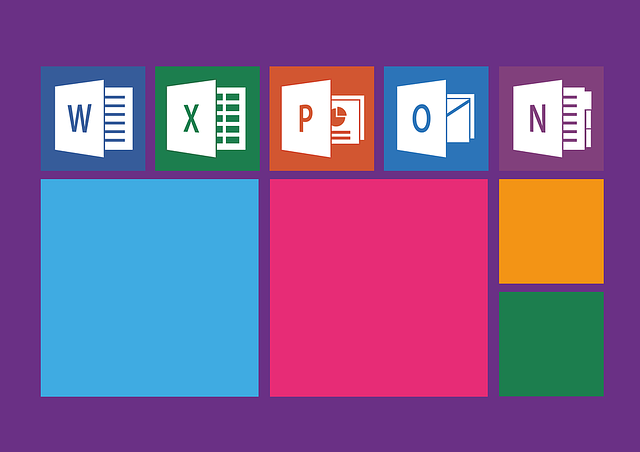 Here at ICS, we love Microsoft Office 365 because the advantages of Office 365 are many. No matter what industry in which you work, we are certain that this technology suite can make a big difference in how you do business.
Scalability
You never know when your business is going to hit it big, or when you might need to scale back due to a slower season. One of the big advantages of Office 365 is its scalability. You can grow or shrink your demand on apps to address your current needs. Add, remove, or otherwise adjust users easily. You can keep up with the system that works for you and your business, even as you grow and change. You only need to buy into what you use, and if that changes, it's simple to adapt.
Collaboration
In today's world, businesses and their personnel need to be ready to work any time, from any place. Collaboration is key. That is one of the strongest advantages of Office 365, which allows users to access email, documents, contacts, and calendars from any internet-enabled location.
That means everyone in your business is working from the same information in real time, vital for accuracy and efficiency. Anyone working on the cloud should be expecting easy collaboration and portability, and that is exactly what Office 365 provides.
Security & Updates
Cloud-based software like Office 365 is very beneficial when it comes to staying up-to-date with your technology. With on-premise software, it's up to you and your team to ensure that you download and install all of the right updates. With Office 365, however, you are able to access the latest versions and security patches free of charge, as soon as they are ready to be initiated. Even compatibility is not a concern, as every user will be updated to the latest version of the suite.
Cost Savings
Here's one of the biggest advantages of Office 365 — it saves your business money. Yes, you will have to invest in this software suite up front, but the return on investment is undeniably great. Your company will pay an annual or monthly fee per user, which means you are only paying for what you use.
With Office 365, you do not need to invest in services you are not using. You do not need to invest in hardware like servers for your website, your email system, or your data storage. That, in turn, means you can use that space for business operations, which can add to your overall budget.
Going back to the updates we mentioned, having cloud-based software saves money in that realm as well, as you do not have to pay for new programs or technology as soon as something is updated past your current version.
Simply find the Office 365 plan that works best for your business and every dollar will be well spent, now and in the future.
Disaster Preparedness and Recovery
A disaster or one ill-timed data breach can wipe out your company's success faster than you can say the word "backup." Storing all of your data and information, as well as your hardware and software on-site, is a recipe for disaster, even if you are regularly backing up your information. Whether it's a flood, a fire, or another natural disaster, an intentional data breach or an accidental one, disasters can strike at any time. It only takes one to decimate a company.
With Office 365, your vital information is stored in the cloud, and your company will run its ap-plications in the cloud as well. A localized issue should have no impact on the data or applica-tions, so even if something unexpected or unwanted happens, you and your staff can get online from any place, at any time, to pick up where you left off and ensure business continuity.
When your place of business is up and running again, you can get back to work as if nothing happened, ensuring your customers are happy and your business does not suffer long-term im-pacts from a shorter-term problem.
These are just a few examples of the many advantages of Office 365. We would be happy to consult with your company to explore how this technology can benefit your work specifically. Use our online contact form to get in touch, or give us a call at (201)-280-9160 to learn more about how ICS can help your business transform itself for the better, using Office 365.
If you have any questions, please feel free to contact us at: (201) 280-9160
Why Choose Us?
Microsoft Certified Small Business and Azure Cloud Solutions Provider
24/7 Managed Services and Cybersecurity Bundled into Support Plans
100% Customer Satisfaction and 5 Star Google Business Review
100% US Based Nationwide Technical Support Team
Download our brochure to learn more about us

Download our company overview for more information about us

Download Brochure
We Offer:
Microsoft Silver Certified Partner
Dynamic Support | Managed IT
Cloud Computing for Business
Our NJ Services Area

Contact Sales: 201-280-9160