IT Consulting | IT Support | Managed Services | New Jersey Computer Support Services
MAR 22 2019
Views 418
Are Cloud Solutions Right For Your Business?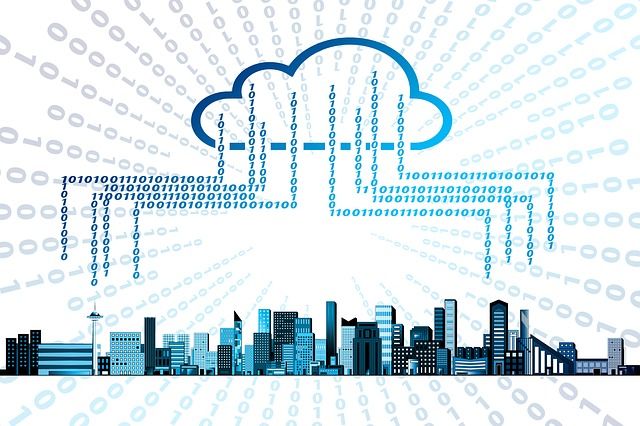 If you haven't yet made the leap to the cloud, it may be worth taking some time to consider why not. After all, cloud-based solutions offer tremendous opportunities and benefits to businesses of all shapes and sizes, but those benefits are especially compelling to small and medium-sized firms. Here's a quick overview of what you're missing out on.
Increased Safety, Security, and Resiliency
Let's start with what is probably the biggest, most visible benefit to SMBs. Last year saw more data breaches than any year in the internet's history. This year is on track to beat last year's record handily.
While Fortune 500 companies have deep pockets and can afford to build their own, in-house robust security and disaster recovery solutions, SMBs just don't have that luxury. They need help and hands-down, the most cost-effective way to get cutting edge, world-class security for your firm is to look to cloud-based solutions.
The right cloud-based service provider will give you the monitoring and redundancy you need to minimize your risks of a successful breach and help you recover quickly if one should occur. That puts you far ahead of the 40% of SMBs that never recover and are simply forced to shut their doors in the aftermath of a breach.
Ease Of Scalability
Another powerful advantage of cloud-based services is that you only buy what you need, when you need it. As your business continues to grow and thrive, as your needs evolve and change, a good service provider makes it easy to scale the services you need so they grow in tandem with your business.
That ease of scalability also has the advantage of making your business more flexible and responsive. Since you're not saddled with infrastructure you don't need, and it's a simple matter of adding additional services as your needs change, you'll find that you're better positioned to take advantage of new opportunities as they arrive. If your competitors aren't quite so nimble, you can turn that into a powerful long-term advantage.
Cost Reduction
By leveraging cloud-based service providers, you don't have to keep a "deep bench" of redundant resources on staff and you don't have to scale up the acquisition of expensive infrastructure well in advance of an expansion. That means less money out of pocket, which enhances your bottom line.
A More Efficient, Productive Staff
Finally, since you can outsource a variety of functionality, it means you can keep your internal staff focused on the initiatives that are most important to your company's long-term success. That laser-like focus makes your staff more productive, efficient and effective, and that's a big win for you.
The bottom line is simply this: If you're not yet taking advantage of cloud-based services, then you're essentially leaving money on the table and your business won't grow as quickly, or be as successful as it could be.
The good news is that there's a simple fix for that. Give our office a call today and let's discuss the specific ways the right cloud-based service provider can help take your business to the next level.
If you have any questions, please feel free to contact us at: (201) 280-9160
Why Choose Us?
Microsoft Certified Small Business and Azure Cloud Solutions Provider
24/7 Managed Services and Cybersecurity Bundled into Support Plans
100% Customer Satisfaction and 5 Star Google Business Review
100% US Based Nationwide Technical Support Team
Download our brochure to learn more about us

Download our company overview for more information about us

Download Brochure
We Offer:
Microsoft Silver Certified Partner
Dynamic Support | Managed IT
Cloud Computing for Business
Our NJ Services Area

Contact Sales: 201-280-9160