IT Consulting | IT Support | Managed Services | New Jersey Computer Support Services
Mar 08 2022
Views 946
The Benefits Of Outsourcing IT In New Jersey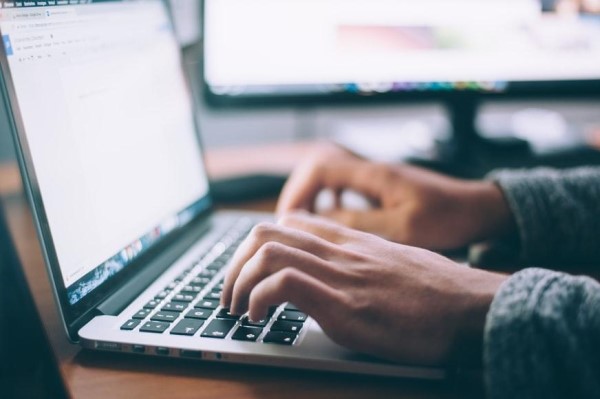 As a small or medium-sized business, you probably spend a lot of time concerned with IT. Those concerns might even be headaches at times. Hiring IT staff, IT salaries, software and hardware upgrades, IT can take a toll on your time and budget. This is why many companies are focusing on what they do best–their products or services–and outsourcing their IT needs to companies who can provide them with the solutions they need. If you are a business owner or manager, in New Jersey, consider the many advantages that are associated with outsourcing.
Outsourcing IT Is Cost Effective
IT costs can escalate virtually overnight. If you handle your IT inhouse and have a breakdown, it's up to you to handle the situation. The cost to replace hardware could be major. When you outsource, you will pay a fixed cost. That way, you can easily budget for your monthly IT expenses. are only responsible for those agreed-upon costs for IT services. The IT service provider maintains its own equipment; they incur the costs if a breakdown occurs or an equipment upgrade is needed.
Reduce Labor Expenses
Paying the salaries of IT professionals is an additional IT expense that companies are responsible for. If you have a tight budget, it can be challenging to hire talent at the rate you need it. IT professionals make, on average, more than $69,000 per year. That figure does account for the additional benefits earned by full-time employees. When you outsource your IT services in New Jersey, you can reduce your IT staff and, in some cases, even dispense with them altogether.
Automatic Updates
When you outsource your IT needs in New Jersey, you can expect your provider to make updates as needed. As their client, you are typically entitled to automatic updates per your agreement with your New Jersey IT outsourcing company. This takes the onus of performing upgrades off of your shoulders. The IT firm's knowledgeable staff will handle these essential tasks for you.
Technology Advances and Innovations
There's always something new in IT. Some innovations may be worth your while; others may not be. Your IT service provider can help evaluate the latest technology advances. What applications and software would best serve your needs? Your IT provider will help you decide. Your New Jersey IT company can coordinate any changes you choose to make. They can also facilitate the training required by your staff. Many small and medium-sized businesses do not have the IT expertise needed to easily evaluate software advances or to provide the training necessary to implement them. As a client, you can rely on your IT provider to facilitate these services for you.
Rely on Your IT Providers Expert IT Pros
When you outsource your IT needs to a service provider in New Jersey, you can count on the firm's experienced staff. The firm hires IT professionals who will manage your company's IT needs. Your IT provider will be able to provide you with the qualifications of their team so that you know that their pros have the training and certifications required to effectively serve your business.
Security Solutions
When you contract with an IT firm in New Jersey, you can depend on the firm to provide you with top-notch security measures that meet with industry security standards for your business. That's important as cybersecurity risks are ever present. Leading IT companies like Integrated Computer Services in New Jersey devote substantial resources to cybersecurity measures and training. You can rely on their expertise to help you protect your data and data belonging to your customers.
Maintain Compliance
Depending on your industry sector, you likely have compliance mandates and regulations to abide by. Your IT provider understands that compliance is paramount and can help you maintain your standards of compliance. As part of your service agreement, your IT provider will build in protocols to your service to ensure that you're meeting your compliance obligations and operating in accordance with your regulations.
Enjoy Scalable Services
The best IT providers in New Jersey know that there aren't one-size-fits-all solutions for their clients. Each client is different and has unique needs. Some businesses have a small but talented IT staff. Those clients may need fewer outsourced services. Other businesses may want to contract for a larger suite of services. Ideally, you can customize the services you need from your service provider. Integrated Computer Services has the ability to tailor their solutions to suit your company's needs and budget.
Compete Against Bigger Companies
When you partner with a New Jersey IT firm, you have more leverage for competing in the marketplace against companies with extensive IT support. With an experienced team of outsourced IT professionals working for you exactly how you need them to, you can compete better against your competitors, even competitors that have more resources than you do. Your IT provider gives you an opportunity to do more with less of your own in-house resources.
24/7 Monitoring
Is your in-house IT department able to provide round-the-clock support and 24/7 monitoring? When you obtain IT support from an outsourcing firm, you can expect reliable monitoring services. Monitoring is crucial. As soon as problems develop, your IT firm can apply the necessary fix. Monitoring can lead to reductions of downtime and improvements in the technology-driven operations for your business.
Consult with a New Jersey company such as Integrated Computer Services so you, too, can begin to enjoy the benefits associated with outsourcing IT. When you contact the company, you can discuss your IT needs and craft a support plan that's a perfect fit for your needs and budget. Integrated Computer Services has the team and resources needed to support your business IT infrastructure. Get to know our solutions today.
If you have any questions, please feel free to contact us at: (201) 280-9160
Why Choose Us?
Microsoft Certified Small Business and Azure Cloud Solutions Provider
24/7 Managed Services and Cybersecurity Bundled into Support Plans
100% Customer Satisfaction and 5 Star Google Business Review
100% US Based Nationwide Technical Support Team
Download our brochure to learn more about us

Download our company overview for more information about us

Download Brochure
We Offer:
Microsoft Silver Certified Partner
Dynamic Support | Managed IT
Cloud Computing for Business
Our NJ Services Area