IT Consulting | IT Support | Managed Services | New Jersey Computer Support Services
August 4 2020
Views 670
Business WiFi Security Risks, Tips, And Preventative Measures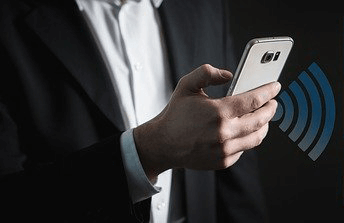 WiFi networks present unique security challenges that can leave businesses vulnerable to hacks and data snooping. From your tax records, payroll, health information, data on your customers, even user logins and passwords can all be added up to extensive value if they fall into the wrong hands. In this age of technology, there is a lot of additional information on your customers online and countless ways for a hacker to apply that information for heinous purposes. As employees try to keep up with their workload while on the go, Wi-Fi hotspots are revealing your information to hackers. There are a number of threats your staff should know about before connecting devices to unprotected wireless networks:
Common Wifi Security Threats For Businesses
Data Theft: By joining a wireless network your users are at high risk of losing private documents that may contain sensitive information to hackers. The hacker can seamlessly intercept the data being sent through the network.
WiFi Password Cracking: Wireless Access Points that are used with outdated security protocols (ex: WEP) are easy targets solely because they are easy to crack.
Rogue Hotspots: Hackers enable foreign access points near hotspots with matching SSID, inviting customers to log in. Users that access the rogue hotspot are now susceptible to, oftentimes undetected, malicious codes.
Malware: Users that connect to guest wireless networks are inclined to leave with unwanted malware. A routine tactic hackers use is creating a backdoor on your network, allowing the hacker to return at a later time to steal the desired data.
Eavesdropping: Users that connect to unprotected networks are often at risk of their private communications being intercepted by hackers.
The good news is that there are clear strategies you can implement at your own business to reduce the threat of hacks and keep your network safe over the long-term. Below are some things you can do that will help you keep your network safe.
Tips For Better Business Wifi Security
Use A WiFi Firewall:
A firewall is one of the key elements for an effective WiFi security strategy. This tool helps monitor attempts to penetrate your network and blocks access attempts from unapproved sources. Remember to configure your firewall appropriately and actively monitor access attempts to your network.
Wireless network firewalls also track rogue access points (APs), which are essentially attempts by hackers to install an access point on your network where they scan the rest of your network for vulnerabilities. Sometimes this attack involves installing an actual wireless router at the physical location of your building. The right firewall will do the following:
Log rogue AP activity
Disconnect these rogue APs from your network
Provide you with a physical map of an AP's location if one is installed in or near your office
WiFi networks with a good firewall will ultimately be able to stop a variety of attacks, such as Denial-of-Service (DoS) attacks and Cross-Site Request Forgery (CSRF) attacks.
Enable Strong Encryption:
Enable WPA2 encryption on your router, which is the gold standard for encryption. Many routers use WPS or WEP encryption, which makes it easier for attackers to discover passwords, even if the passwords are strong. In fact, older security encryption options can be broken in seconds without any specialized equipment or techniques. Hackers can break this type of encryption with just a mobile phone application or a simple browser add-on.
Strong Passwords Still Offer Baseline Protection:
If your company offers WiFi to employees, you should implement a strong password policy as soon as possible.
Your WiFi network passwords should feature upper and lower cases letters, numbers and symbols.
You should also ensure WiFi passwords are at least 10 characters or longer.
Many routers come with default passwords that offer full administrative access. You must ensure that all default passwords are reset, or your WiFi network could be highly vulnerable.
Studies consistently show that top WiFi routers for sale are relatively easy to hack, especially if you don't implement the right security safeguards. Even with the latest WPA2 encryption protection, your password can still be compromised if a determined hacker is trying to break into your network. These hackers use automated tools to try billions of possible password combinations. In general, the longer the password, the less likely these brute force attacks will be able to work.
Adjust The Range Of Your WiFi's Radio:
Each WiFi router you have offers an access point that attackers can access on your physical property. However, if you want to get serious about business WiFi security, you can actually adjust the range of how far your wireless routers transmit their signal. By adjusting your radio signal to the right power level, you can help reduce the chance of your signal leaking out onto the street or onto other floors in your building, helping reduce the chances that someone can gain access to your network.
Keep Firmware Up-to-Date
Remember to keep your firmware, especially your router, up to date. Log in to your router and install patches on a regular basis; otherwise, a hacker may use a common exploit to gain access to your network. New vulnerabilities are discovered all the time, and many businesses fail to stay on top of the latest patches. For example, a serious flaw found in AirPort wireless routers by Apple allow attackers to execute malicious code on devices connected to the web through this device. New firmware fixes the issues, but companies need to ensure they're downloading patches whenever a new vulnerability is reported, regardless of the brand of their router.
Avoid Default IP Ranges:
A variety of CSRF attacks rely on wireless routers that use predictable IP addresses like 192.168.1.1. Consider changing your IP address to something like 10.9.7.8 or another IP address that isn't commonly used. In many cases, CSRF attacks are only successful when the attackers know the IP address in question or can correctly guess the address they're trying to access. It only takes a short amount of time and helps make your wireless network safer.
Looking For A Professional For Wifi Security Services?
ICS is located in Glen Rock, NJ and specializes in IT consulting and network support/security for businesses with 10 to 1000 employees and was established in 2002 offering an array of services for the SMB market including managed IT services, network installation and cloud migrations, network security and more. ICS has accumulated over 30 years of experience with its team and strives to meet the growing needs of SMB market. Integrated Computer Services strives to bring the best possible IT solutions to small and medium businesses in New Jersey. Our goal is to build and maintain quality relationships with our clients. We can assist your organization with system selection, topology planning, network design and security, long-term support and even system recovery. For more information, you can call us at (866) 742-5993, or contact us here.
If you have any questions, please feel free to contact us at: (201) 280-9160
Why Choose Us?
Microsoft Certified Small Business and Azure Cloud Solutions Provider
24/7 Managed Services and Cybersecurity Bundled into Support Plans
100% Customer Satisfaction and 5 Star Google Business Review
100% US Based Nationwide Technical Support Team
Download our brochure to learn more about us

Download our company overview for more information about us

Download Brochure
We Offer:
Microsoft Silver Certified Partner
Dynamic Support | Managed IT
Cloud Computing for Business
Our NJ Services Area

Contact Sales: 201-280-9160