IT Consulting | IT Support | Managed Services | New Jersey Computer Support Services
Jul 20 2021
Views 165
Common SMB Solutions for IT with Managed Services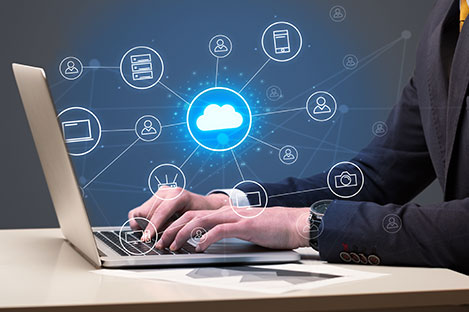 IT departments within small & medium-sized businesses (SMB) can become targets for threats, where they may be attacked and compromised due to a single source, or cyber-attack. In most cases, these SMB IT departments are responsible for the businesses IT environment, which can be an overwhelming task if the SMBs are constant targets. Managed IT Services can assist organizations to manage, monitor, and maintain their networks to streamline processes for SMB organizations.
How can Managed IT Services Help SMBs?
Smaller IT departments have specific challenges which may not relate to larger companies IT departments. Managed IT Services can alleviate some of the common issues that SMB IT departments might have. These issues are related to the fact that SMBs might have smaller teams, or a one-man IT department. In such cases, normal restrains have a potential for causing large problems.
Non-Specific IT Specialization
With SMB IT Departments of smaller sizes one of the common problems is that the IT Department team, or IT expert may become inundated with various tasks, preventing them from becoming an expert in a particular arena of IT. Depending on the IT work, teams might become occupied with common time-intensive tasks such as sever updates, or downloading new patches. If these tasks are consuming your IT department, Managed IT Services can be a great solution. With Managed IT Services, these smaller IT teams will have experienced partners that can handle the day-to-day operations, allowing the internal IT department to focus on development and IT strategies for the future of the business.
Turnover Within the IT Department
Turnover is a challenge for many industries, and while turnover affects SMBs and Enterprise corporations similarly, the impact on an SMBs IT department can be detrimental. Larger companies become a source of this problem, as they are companies that have the availability to invest more into a highly-experiences team to handle their IT department or network problems, causing IT teams to be poached from smaller companies. With Managed IT Services the SMB would function as a stable safety-net to avoid losing the entire IT department to poaching or turnover. Managed IT Services can assist indefinitely, or until a replacement can be found and integrated into the business' IT department.
Constant IT Security
For many businesses, their network or data systems cannot afford to reduce monitoring, as this can lead to a network failure costing tens of thousands if there was an unmonitored cyber-attack. For smaller IT teams it is not unusual for a specific member to monitor & maintain the network overnight, which adds additional headaches to achieving 24/7 monitoring. Whereas Managed IT Services would prevent such a need for an internal team member to monitor the network each night. Managed IT Services offer 24/7 monitoring, repairs, and reports of SMBs network and assets.
Sick Days, Vacation Days, or Paid Time Off
Time-off is likely something that smaller IT teams dread. As employees have the availability to take days-off in the form of sick days, vacation days, or other paid-leave, this can ultimately backfire on SMBs with small IT departments. Smaller IT Departments will need to have their already constrained efforts amplified when one or two members are out of the office. When using a IT Managed Service Provider, SMBs can protect their IT systems whether their team is sick, on vacation, or otherwise incapable of monitoring the network. Managed IT Services provide the SMBs with support they need, allowing the business to function normally.
Introduce Managed IT Service Solutions
We have discussed some of the limitations that smaller IT departments may endure normally, as well as what they would benefit from leveraging Managed IT Services. Supplement your existing development strategy by leveraging Managed IT services to get additional support and allow your internal IT department to focus on the future of the business and its overall goals for network development strategies. Contact ICSSNJ today for more information about our Managed IT Services.
Do you want to learn more about Managed IT Services from ICS? Call today!
If you have any questions, please feel free to contact us at: (201) 280-9160
Why Choose Us?
Microsoft Certified Small Business and Azure Cloud Solutions Provider
24/7 Managed Services and Cybersecurity Bundled into Support Plans
100% Customer Satisfaction and 5 Star Google Business Review
100% US Based Nationwide Technical Support Team
Download our brochure to learn more about us

Download our company overview for more information about us

Download Brochure
We Offer:
Microsoft Silver Certified Partner
Dynamic Support | Managed IT
Cloud Computing for Business
Our NJ Services Area