IT Consulting | IT Support | Managed Services | New Jersey Computer Support Services
September 30 2020
Views 944
What Are 10 Common VOIP Problems and Solutions?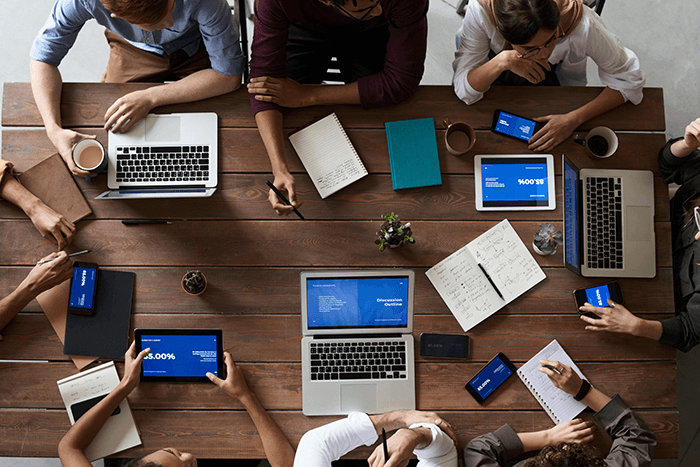 Whether you have a small VoIP phone system or a 300-line call center, ICS can design and implement a customized solution for your business. No matter which vendor you choose, our experienced technicians can help. We can also provide ongoing support for traditional and cloud-based VoIP systems.
Here are 10 common VoIP problems and what to do about them. If you need help resolving VoIP issues at your business, contact us at your convenience.:
1. Jitter
If you notice jitter in your reception, the information divided into packets has been sent to the receiver in the wrong order. This results in scrambled audio. This is the most typical VoIP call quality problem. However, you can use buffers to resolve the issue.
2. Latency
If you hear an echo after you speak, this is due to latency or a delay in the time it takes your audio to reach the other person. Sometimes, only the listener notices the echo. Prioritizing VoIP with bandwidth reservation can resolve the issue. You can use mini protocol label switching and optimize your network management to achieve this. Alternately, contact ICS if you need help tweaking your system.
3. Poor Internet Connection
A poor connection to the internet is one of the most common issues when it comes to using VoIP systems. Unfortunately, this means that you probably need to upgrade your package. You can invest in a business class package for better call quality. This may also resolve other problems you're having with your connectivity.
4. Inability to Make Calls
If you cannot make outbound calls, your routers may be dropping critical data packages. This probably has more to do with network layout than the configuration of your routers. The Application Layer Gateway (ALG) Processes and corrects some protocols so they can pass through a firewall. This can create several problems for VoIP systems.
To solve this problem, you can disable the SIP ALG and double-check that you don't have two routers inhibiting data packet flow. You can also try placing your phones on a VLAN. ICS technicians can troubleshoot and resolve issues with your router configuration and VoIP phone systems.
5. Call Connects but There's No Sound
If you often start your calls wondering if the other person can hear you, the call is connecting but there's no sound. There's usually a simple solution for that. This sometimes occurs if a firewall blocks the RTP packets. The SIP protocol requires router adjustments that rewrite the data packets with RTP. Check your firewalls and determine whether you need to open ports so that data can pass through.
6. Poor Audio
If you're constantly hanging up and remaking calls due to poor audio quality, you may be overtaxing the network bandwidth. This could also be from inherent network instability. In order to avoid dropping the call, the audio quality will fall back to the most reliable bandwidth on the lower end of the spectrum.
This could also be an issue with the other person's VoIP network or device. if you have already checked the stability and bandwidth, you might want to let the other person know they could have an issue on their side. If you find that the problem is on your end, it's time to check your network and optimize performance. You need quality cables for each device on your VoIP phone system. Double-check that your phones are on a VLAN that segments them from other types of network traffic.
7. Calls Go to Voicemail Immediately
If your phone doesn't ring, it's obviously a big problem. Perhaps your inbound calls go to voicemail or another device. This is actually a pretty common problem. Check to make sure you didn't forget one of the phone settings and that the phone is registered with the VoIP provider. You can also make sure that the phone isn't on a Do Not Disturb setting.
If you need help configuring the device, our technicians can check the phone settings, including call forwarding. We can also ensure all your phones are registered with your provider.
8. Interoffice Call Delays
If employees are experiencing latency while calling coworkers, it's probably due to network congestion. It may not always be possible to decrease internal traffic. You could try using QoS. This requires a business router that prioritizes VoIP data. It's also a good idea to make sure that the cables are terminated appropriately.
9. One Phone Isn't Working
If you notice that one device is not working while the others are, you may need to register the device with the VoIP provider. If the phone fails in both places, it's a device-specific issue. If both phones work at a single location, the likely culprit is a bad Ethernet drop.
You may be missing firmware updates or have a problem with the configuration settings. However, if you have the most recent version of the firmware, it could just be a bad phone. If you need help troubleshooting with your VoIP service provider, ICS technicians can help.
10. VoIP Phone Won't Turn On
Sometimes, a VoIP phone won't turn on. Make sure that you are you using a Power over Ethernet (PoE) connection. This requires quality wiring and a network switch. To resolve this issue, you can install a PoE network switch. If you have the AC adapter that comes with the phone you can plug that in to resolve the issue.
IT Support in Glenwood, NJ
As part of our comprehensive IT support, ICS provides the following VoIP services:
Microsoft Outlook click to call feature
Windows soft-phone integration
Call recording
Call transferring and extensions
Voicemail to email
Call presence
Company directory including recorded greetings
Intercom feature
Device and location
Extension dialing
At ICS, we provide comprehensive services, including MSP, cloud computing and data management. Contact us today to discuss your technology need.
If you have any questions, please feel free to contact us at: (201) 280-9160
Why Choose Us?
Microsoft Certified Small Business and Azure Cloud Solutions Provider
24/7 Managed Services and Cybersecurity Bundled into Support Plans
100% Customer Satisfaction and 5 Star Google Business Review
100% US Based Nationwide Technical Support Team
Download our brochure to learn more about us

Download our company overview for more information about us

Download Brochure
We Offer:
Microsoft Silver Certified Partner
Dynamic Support | Managed IT
Cloud Computing for Business
Our NJ Services Area

Contact Sales: 201-280-9160